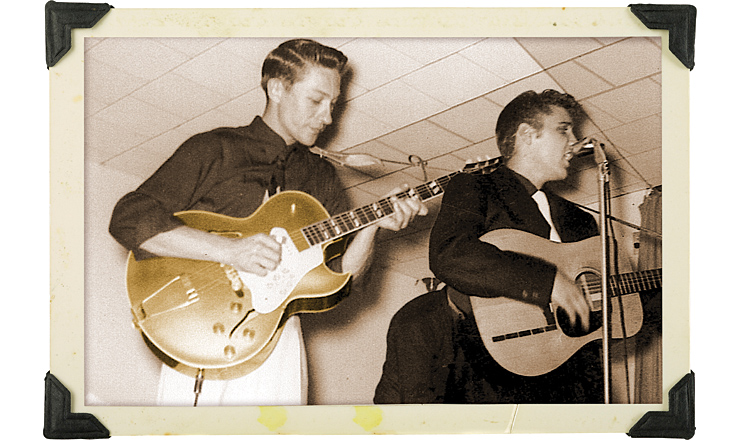 The Great Scotty Moore Has Died (1931-2016)
The true definition of a legend!
Read obit HERE. Scotty and his ES-295 shown here onstage with Elvis in 1955. Photo: Jay Thompson, courtesy Steve Bonner/Scottymoore.com. Read more about Scotty and his iconic guitar HERE. Also read this great interview form October 2004 HERE.