Stephane Wrembel
Watch Stephane Wrembel and his 1943 Busato (formerly owned by Joseph Reinhardt!) play an improvisation. He also uses a guitar made by Bob Holo, pickups by Ischell and Stimer, an Electro-Harmonix Octaver, an AER Compact 60 amp, and a Vox MV50. Read our review of his new album, "Django Experiment Volume IV," in the June issue. READ NOW!!
---
Steve Hackett
Steve Hackett and his Les Paul play a bit of "Dancing With The Moonlit Knight" (from "Selling England By The Pound") through an, iRig Nano and and a Tech 21 Sansamp. Read our feature interview with Steve in the June issue. READ NOW!!
---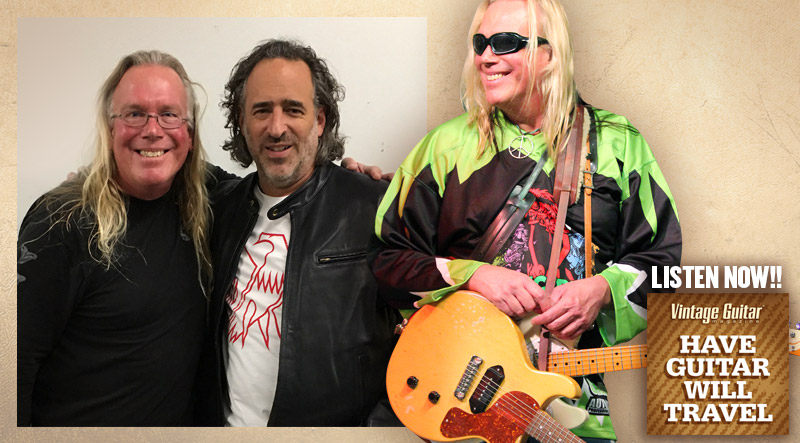 "HAVE GUITAR WILL TRAVEL" PODCAST
In the latest installment of, host James Patrick Regan connects with James "JC" Curleigh and Cesar Gueikian to discuss their roles in the revamped Gibson guitar company. New CEO Curleigh is the former president/CEO of Levi Strauss and Salomon, and he has a reassuring message about Gibson's direction and future. As CMO, Gueikian was in charge of establishing new leadership within the vaunted brand. A guitarist himself, he talks about what he has accomplished so far and what he's striving to achieve. Available on Apple Podcasts and Stitcher. Check out all the episodes HERE!
---