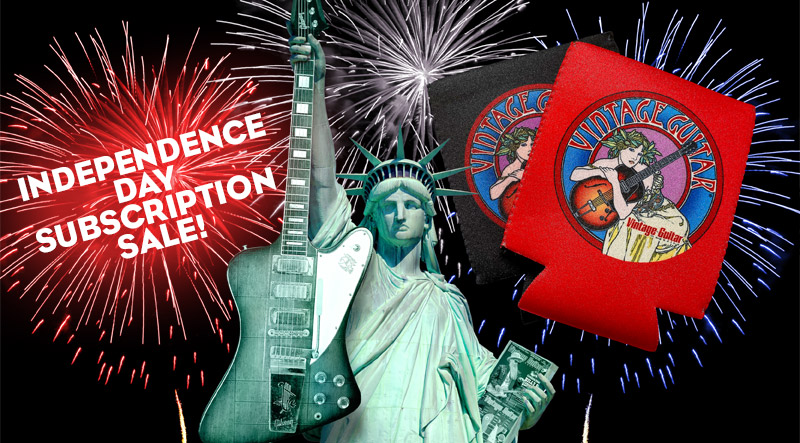 INDEPENDENCE DAY SUBSCRIPTION SALE!
Subscribe/Renew today to Vintage Guitar magazine one year (12 issues) U.S. print subscription* for only $24.95 and get two VG Goddess can koozies FREE! You also receive instant digital access to every issue of VG going back to 2013! Hours and hours of guitar reading bliss! The new Subscriber-only VG Archives service streams to any browser on any device (phone, tablet, desktop) with an internet connection. Offer Good only through July 11th 11:59 pm CDT (*all other countries discounted for this sale.) After placing order go to https://www.vintageguitar.com/archives/ to start enjoying VG immediately;. Click to SUBSCRIBE NOW!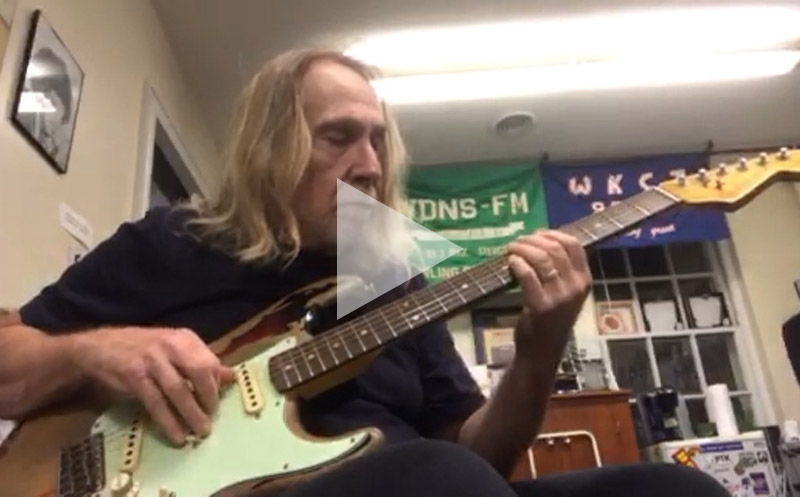 Greg Martin And The Fender Custom Shop Rory Gallagher Signature Strat
Straight out of the 2020 "New Gear Yearbook," Greg Martin lays down some mean blues licks with one of his newest axes – a Fender Custom Shop Rory Gallagher Signature Strat. Don't miss our exclusive interview with Greg in the "Yearbook." Special thanks to Sam Ash. Read now in the New Gear Yearbook!
---