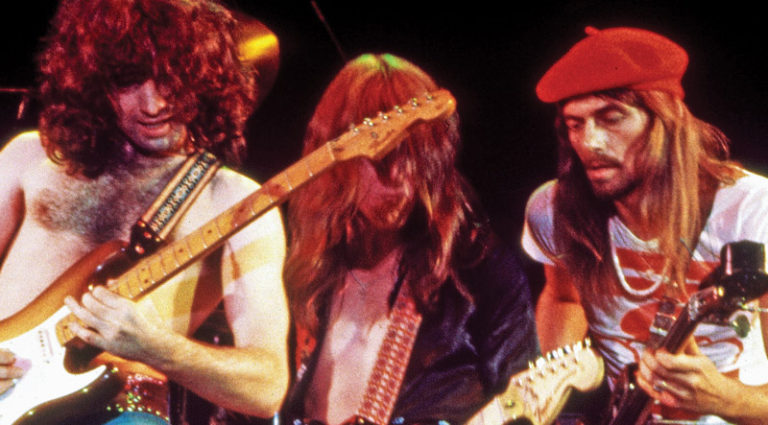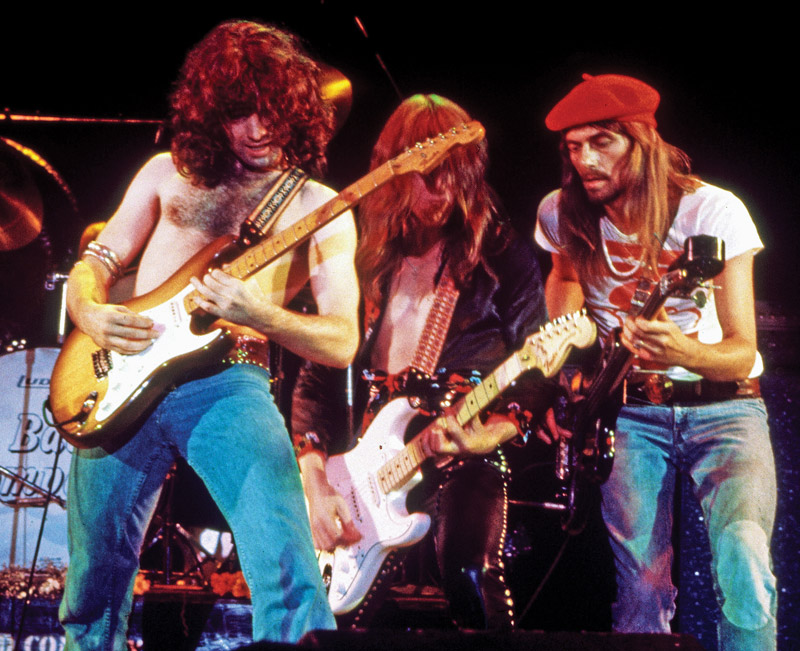 Bad Company's self-titled 1974 debut album defines "classic rock" – no frills, just superb songs and performances from four gifted musicians.
The British quartet was one of the first rock "supergroups." Vocalist/guitarist/pianist Paul Rodgers and drummer Simon Kirke had been members of blues-rock powerhouse Free, which despite being blessed with brilliant-but-troubled guitarist Paul Kossoff and recording the megahit "All Right Now," never reached its deserved level of commercial success, especially in America. Lead guitarist Mick Ralphs had co-founded glam rockers Mott the Hoople, which was saved from its initial implosion by the David Bowie song/gift "All the Young Dudes" but also struggled to gain substantial U.S. following.
Bad Company's beginnings connected to the initial breakup of Free in 1971. Late that year, Rodgers' band, Peace, was opening for Mott; he and Ralphs met backstage and shared musical ideas, Rodgers singing and playing bits of "Rock Steady" while Ralphs played a song he'd suggested to Mott (vocalist Ian Hunter didn't feel he could sing it properly) called "Can't Get Enough." Rodgers immediately recognized the rousing stomper as a hit.
Though Free re-formed in early '72 and had a hit the following year with "Wishing Well," the band was in disarray, and the disillusioned Rodgers walked away. Meanwhile, Ralphs grew dissatisfied with Mott's creative direction, and Kirke had started calling Rodgers, asking about musical possibilities. After Ralphs finished a Mott tour in the summer of '73, the three of them started jamming while putting out feelers for a bassist.
Borrowing a name from a 1972 Western film and wanting to avoid the typical music-business pitfalls, they sought strong, artist-friendly management. Who better than the rough-and-tumble Peter Grant, manager of Led Zeppelin? After agreeing to meet them, Grant had a clandestine listen to a rehearsal before signing them to Zeppelin's new label, the Atlantic Records subsidiary, Swan Song. They soon after recruited Boz Burrell (1946-2006), who'd been with the twice-dissolved King Crimson and did a stint with blues guitarist Alexis Korner. His jazz background and fretless bass brought verve to their sound.
"It felt great to be part of such a creative unit with a powerful management and record company behind us," Rodgers said. "Atlantic co-founder Ahmet Ertegun was the towering mogul behind the whole thing, and such a gentleman."
Recording started in November '73 at Headley Grange, a rundown old workhouse in Hampshire, England, using a mobile studio borrowed from the Faces' Ronnie Lane. Zeppelin had been working there, preparing Physical Graffiti, but took a short break when John Paul Jones contracted the flu.
"They were amazingly supportive when we moved in," Rodgers said. "A lot of Jimmy's guitars were there and, I admit, I picked some up and played them!"
The band self-produced the album with engineering by Ron Nevison.
"That meant we played the way we planned to play onstage, and Ron was understanding," said Rodgers.
Swan Song's first release, Bad Company was recorded in just 10 days, even though not all of the songs were fully arranged or well-rehearsed.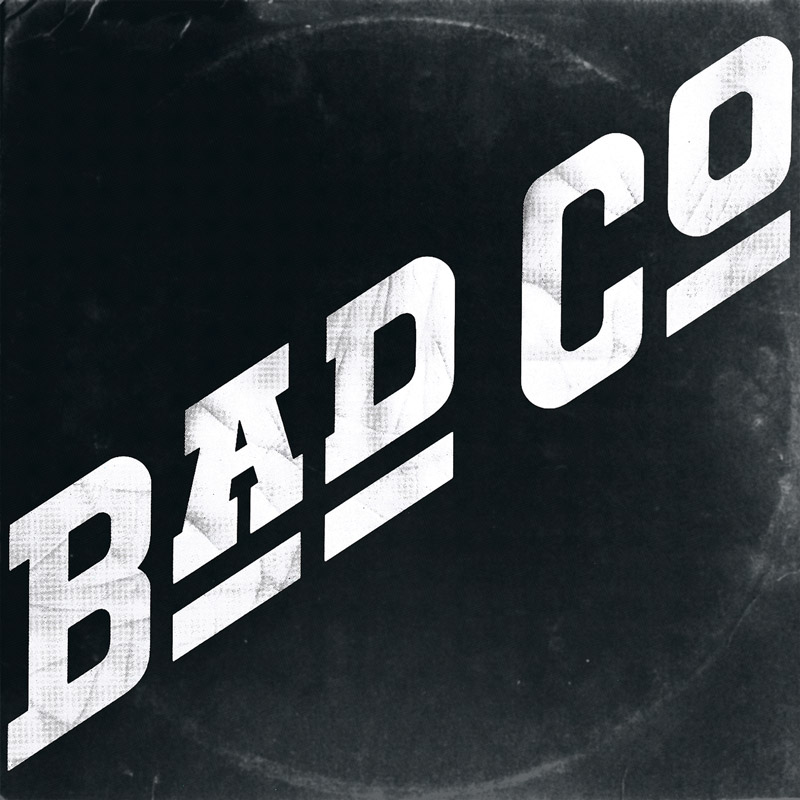 "I taught the band 'Rock Steady' during recording," Rodgers recalled. "The backup vocals were Boz's idea. There's a story behind each song, and everybody contributed. We were a committed music unit going into the studio. It was a good feeling."
Ralphs and Rodgers both played guitar on "Can't Get Enough," the former tuned to Open C.
"Mick taught me the harmony-guitar solo part," said Rodgers. "The guitars gelled beautifully."
There's a famous story of Rodgers recording the vocal for "Bad Company" outdoors, under a full moon – in November.
"We recorded a pilot vocal, but there was spillage into the piano mics, so it was necessary to do them again," said Rodgers. "Actually, it gave me more freedom just to sing without thinking about playing piano. I could ad-lib more, hence the line after I felt a gust, "Oh there's a cold wind blowing.'"
The album reached #1 on Billboard and to date has sold more than five million copies in the U.S. The first single, "Can't Get Enough," reached #5, while "Movin' On" (#19), "Rock Steady," "Ready for Love," and the moody, menacing "Bad Company" all received plenty of radio attention.
"We toured with the album in America and around the world extensively, connecting with people, and success followed," Rodgers said. "Free didn't do that, so the results were different. Free did tour Britain and Japan extensively and had great success in those territories. It's interesting that Free influenced many, many musicians. Brian May told me Fire and Water was one of Queen's bibles – they wore out their first LP and had to buy a second. Sting, Lynyrd Skynyrd, and Sammy Hagar have all told me how they were influenced by Free. As a musician, that speaks volumes."
Does Rodgers think Bad Company would have turned out the same had it been recorded in a proper studio?
"Well, who can say? We had everything we needed, technically, but we had the extra dimension of the atmosphere in that big old mansion. It wasn't sterile and soundproof. We had to adapt, and that did add to the vibe."
Forty-eight years after its release, Bad Company reinforces its importance with songs that live on, inspiring new generations of players and fans.
---
This article originally appeared in VG's September 2022 issue. All copyrights are by the author and Vintage Guitar magazine. Unauthorized replication or use is strictly prohibited.
---