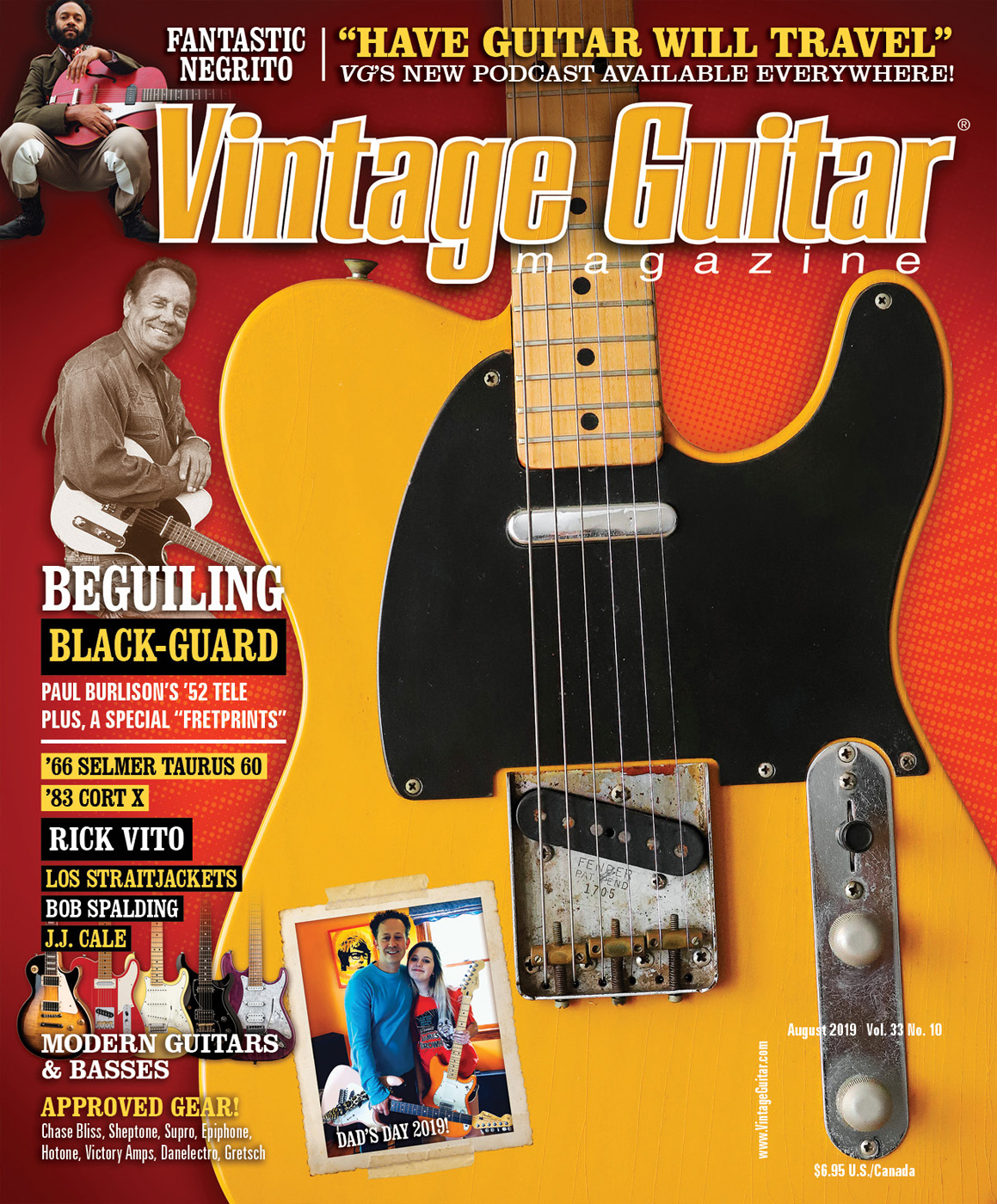 Paul Burlison was a rockabilly pioneer who inspired the Beatles, Yardbirds, Led Zeppelin, and other superstars. Enjoy our look at his blackguard Tele! We also talk to Rick Vito about his latest album, which mixes blues, soul, and R&B in his unrivaled style, and Fantastic Negrito reveals the story behind his modern blues expressionism.
More new-music discussion happens with Los Straitjackets' Eddie Angel, Molly Tuttle, Paul Richards, and Australian punk-rockers The Chats. We take a behind-the-scenes look at the new collection of songs by the late J.J. Cale and chat with guitar legends Bob Spalding and Bobby Ingano. Our reader-favorite instrument/amp profiles dig into the Cort Model X and Selmer Taurus 60.
"Pop 'N Hiss" revisits the classic country picking of Jimmy Bryant's Country Cabin Jazz. We do our annual Dad's Day photo tribute, then share our thoughts on the latest VG Approved Gear and best new music in the "Hit List." It's all in the August issue, available now!
Table of Contents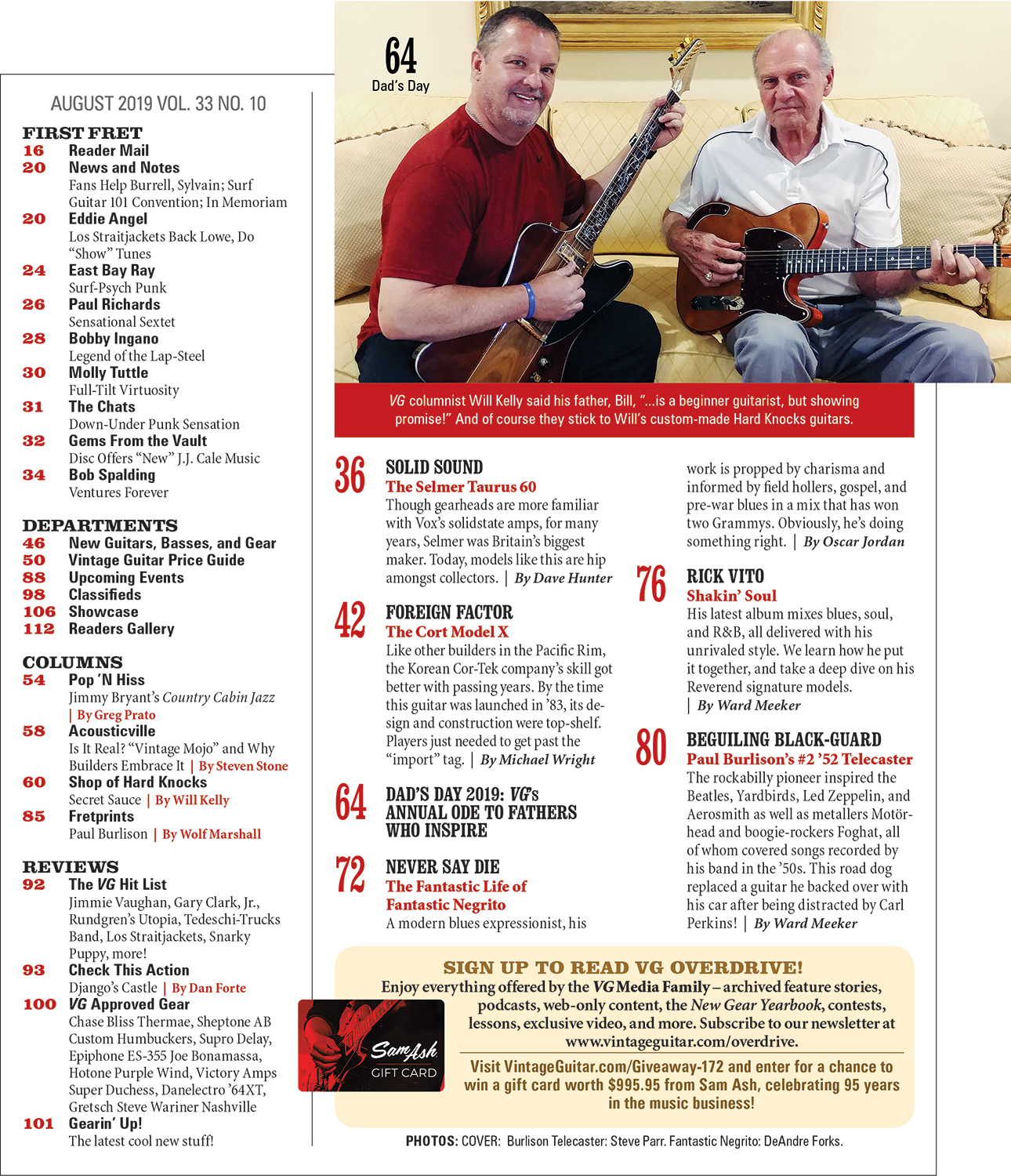 GET YOUR VG FIX
Your complete guitar coverage all starts with a new subscription to VG!
Print Copies Order print copies of the current issue or back issues in the VG Store.
Digital Edition Read for FREE in a web browser (Chrome, Firefox, Safari, etc.). The browser edition works on most computers or hand-held devices. Digital FAQ
Over time, Vintage Guitar magazine has become much, much more than the vibrant print magazine in your mailbox. Jump-start that passion for guitar with VG's Media Family the best and brightest selections from VG's vast archive of interviews, instrument profiles, and reviews of the hottest new gear and outstanding new music. See it all →
FROM READERS
Reader Mail Send letters to ward@vintageguitar.com or mail to: Vintage Guitar, Inc. Attn: Reader Mail, PO Box 7301, Bismarck ND 58507.
Readers Gallery Send your photos to: ward@VintageGuitar.com or mail to: Vintage Guitar, Inc. Attn: Readers Gallery, P.O. Box 7301, Bismarck, ND 58507. Readers submit photos with the understanding that they may be used in any VG, Inc. project. Due to the volume of photos we receive, we are unable to return them, please do not send us your only print.
Guitar Shows
Click on an event to see more information. Submit your upcoming event info to this form. See full calendar and past show photos at www.VintageGuitar.com/Upcoming.

VG Youtube Uploads