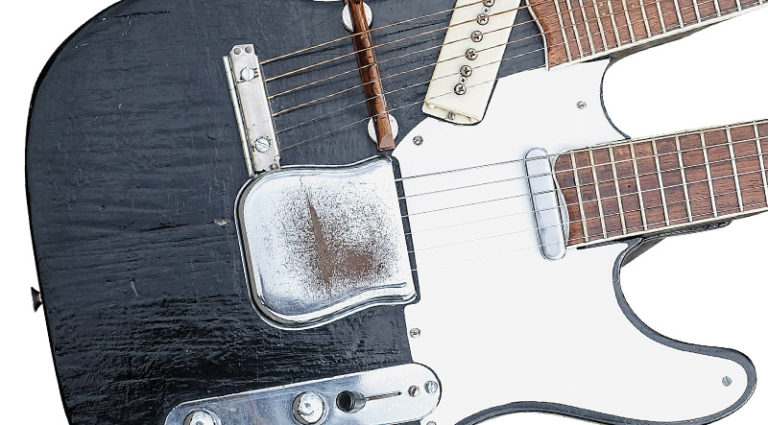 In November of 1954, 16-year-old Jack Jones walked into a Seattle pawn shop and noticed a strange doubleneck guitar. "It was like a magnet – I knew it was meant to be mine," he said. The tag was marked "$125."
"I offered the entire $110 that was in my pocket," he added. "The guy's wife told him to 'Let the nice boy have it,' so he did."
The guitar's story was almost cliché in a port town like Seattle – a sailor had pawned it, triggering fanciful scenes in Jones' mind… "I bet it was won in a poker hand," he thought to himself.
Guitarist in the country-western band The Jack Day Trio, from 1956 through '68, Jones gigged six nights every week in area honky-tonks, plugging his Mosrite doubleneck into a Magnatone amp to supplement his earnings as a butcher and helping put food on the table for his six kids. He also backed Tommy Collins, The Platters, and many others with this guitar before jumping genres to jazz in '68, when he bought a Gibson Tal Farlow.
For most of his time with it, Jones wasn't sure what he had, referring to it as "My Fender guitar."
"Someone once told me Bigsby made the necks, and that was all I knew," he said.
That source was wrong, of course, and its real identity remained a mystery until 2012, when VG contributor Johnny Cola found a picture of The Jack Day Trio, with Jones on guitar, while searching the internet for old guitars.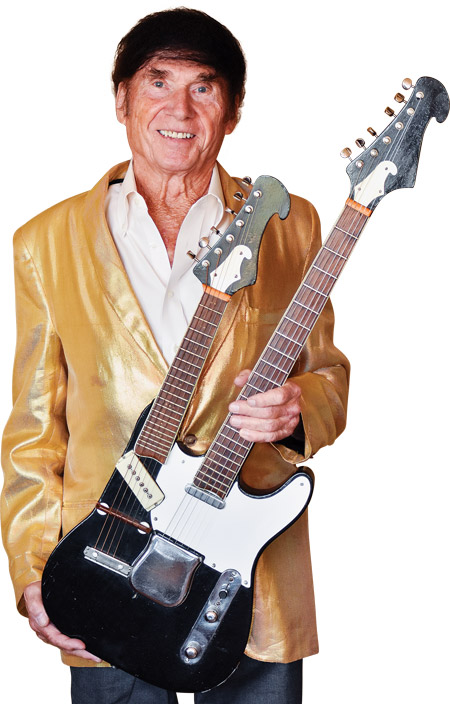 "I knew what it was in an instant," Cola said. "The headstock shapes, truss covers, the space between the D and G tuners, the wave at the end of the fretboards, the angled Carvin pickup, the small dot inlays – that's a Semie Moseley guitar!"
Intrigued, Cola was pleasantly surprised to find Jones on Facebook, so he reached out.
"He was more than happy to talk to me, and I was a bit shocked to hear he was still playing gigs," he said.
Their conversation unearthed details including the guitar's bridge-stamped serial number, 5300, which indicates it's from late 1953, which led Cola to dig further. He says it's hard to know whether this was a custom order, or if he simply saw the Tele as a good starting point. Whatever the case, he used an ash body from Fender. Switching is three-way – neck/both/bridge – with the octave neck added in the middle. Volume and Tone do not blend.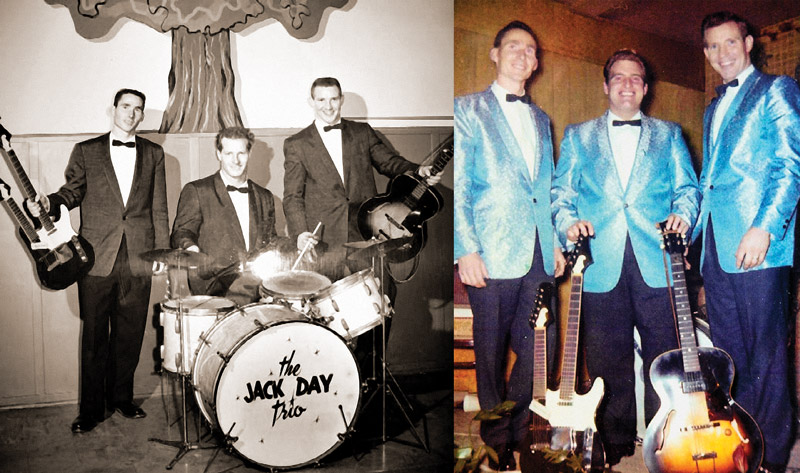 Astoundingly, the guitar has never had a case ("I could never find one to fit!" Jones said) and has never been given so much as a setup, let alone been taken apart.
"It's the exact way I bought it except for string changes," Jones said. "I use the octave neck when needed for the song, but I'm on the lower neck 95 percent of the time.
Cola arranged for Mosrite authority Deke Dickerson to visit Jones and see the guitar in-person, and he believes it's one of the first half-dozen instruments built by Semie Moseley.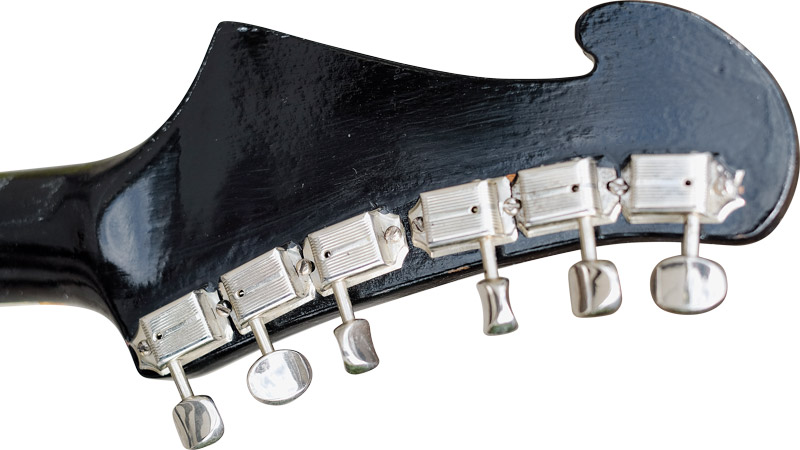 "The necks are what Semie was famous for – thin and narrow at the nut," Dickerson noted. "They feel great – to me, better than a Tele neck of that era. The standard neck is definitely maple, but the octave addition is hard to say because it's hidden under that black paint. I would guess it's maple, too. Overall, the guitar is surprisingly well-balanced and comfortable to play."
Now in his mid 80s, Jones will play at least 120 gigs in 2022 – two or three per week, mostly solo at restaurants, but some in duos and trios, some with the Mosrite.
"He's an amazing guy," said Cola. "He tells me he has played more than 15,000 gigs, which is crazy to think about."
---
Do you have a classic/collectible/vintage guitar with an interesting personal story that might be a good fit for "Classics?" If so, send an e-mail to ward@vintageguitar.com for details on how it could be featured.
---
This article originally appeared in VG's July 2022 issue. All copyrights are by the author and Vintage Guitar magazine. Unauthorized replication or use is strictly prohibited.