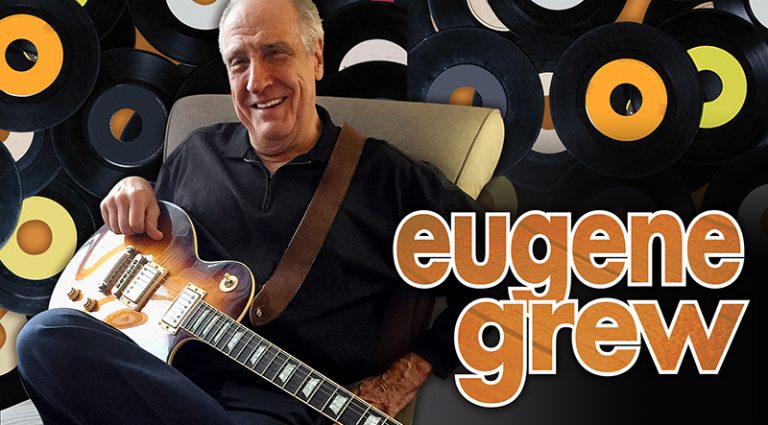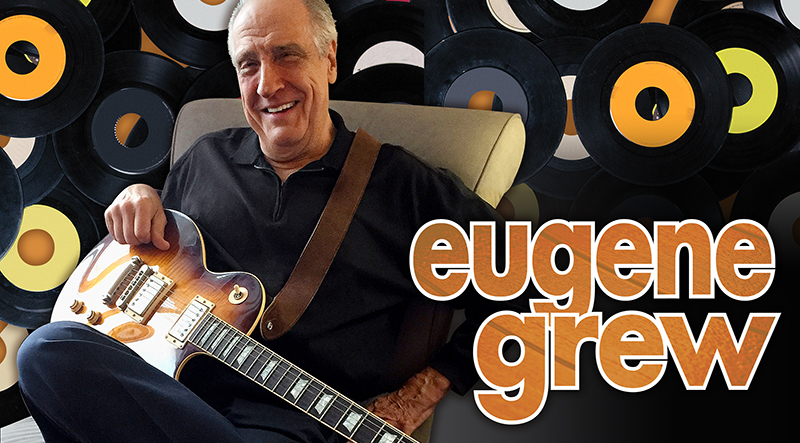 Before Motown was Motown, there was a small studio on West Grand Boulevard in Detroit nicknamed "Hitsville U.S.A."
Purchased by Berry Gordy, Jr. in August of 1959, the studio was at first outfitted with second-hand two-track recording equipment and functioned like the burgeoning business it was – far from the hit-making machine it would become just a few years later.
Despite its shortcomings, one of the studio's first songs – Barrett Strong's "Money (That's What I Want)" – became a hit, climbing to #2 on the Billboard R&B chart, #23 on the Hot 100. Later covered by everyone from the Beatles to the Flying Lizards (and despite originally being released on Anna Records), the song has come to define the sound and philosophy of Motown's formative years. And due to lazy record keeping or deliberate secrecy, many of the details in Motown's history were lost to time, including the name of the musicians who worked on those sessions.
In 2011, a man surprised Motown fans when he emerged claiming to have played guitar during the recording of "Money" and several other early songs. Never mentioned in company records, Eugene Grew was a self-taught guitarist who made a living in his 20s playing Detroit clubs. Like other musicians early on at Hitsville, he was paid $15 per session "under the table," so anything that might confirm or deny his story is perhaps buried in the Motown archives or altogether lost. A member of that unlucky club of session musicians who literally and symbolically were never given proper credit, he existed outside the public eye even as the songs he played made singers into stars.
Now in his late 70s, Grew, who never sought fame or fortune, remains content with a bit of recognition for his contributions to Motown's early "Sound of Young America."
"Smokey Robinson came to pick me up in a Volkswagen bus! No big deal to me… I didn't know who he was (laughs)"
How did you become interested in making music?
My mother had family that lived in the suburbs – my Aunt Jean and Uncle Joe – and they would let me spend a couple months there during the summer. There was an older guy down the street who played guitar and sang. I had never heard that in-person before – it was pretty slick! So, when mother asked what I wanted for Christmas that year, I told her "a guitar." Now, I had no idea about what things cost, but she saved enough to get me a Silvertone f-hole acoustic from Sears. She also paid a guy to give me a lesson every Saturday. He showed me "Red River Valley" and things like that, and some chords. The strings were a little hard to push down, but it was good training – toughened my fingers, built up callouses, helped me build my chops.
Later, when I was about 14, I saw a used electric guitar and amp at Wurlitzer's, on Broadway, and mother bought them on payments.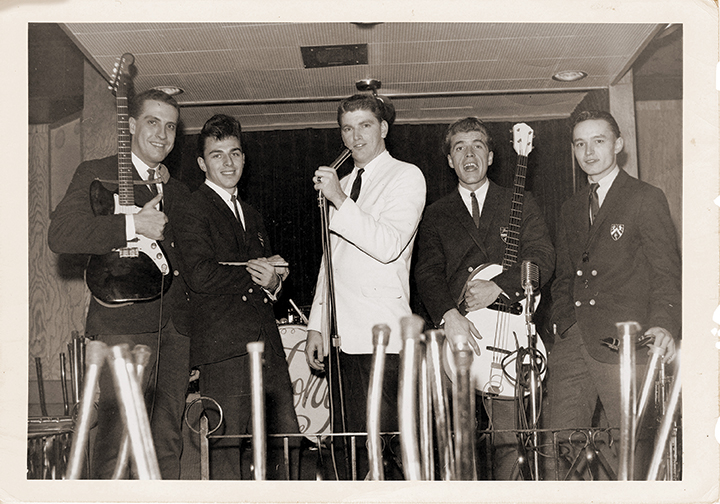 Someone at my high school, Cass Tech, found out I played guitar – not everyone in the world played back then, so there was some novelty to it – and they asked if I wanted to play during an assembly. I don't know why I wasn't afraid, but I said, "Yeah, I'll do that." So I played some boogie-woogie, and the place went nuts. I'd walk the hallways and people would call out, "My man, Eugene!" and "He's great!" I had never seen such a reaction!
And then you started playing in bands?
When I was 19, I played with a singer named Tony Spezio at a place in downtown Detroit called Sammy's All State Bar. Then I met a singer named Bobby Smith and played this classy place called The Elbow Room – just the two of us, as The Duo Tones. People were drawn to him – he was a real showman. He'd get onstage with his Stratocaster and play rhythm while he sang. I'd be doing all the lead work, but he'd drop to his knees and put the guitar behind his head and play chords. People thought it was him doing all the hard work! Then they'd come up to me and say, "Don't you wish you could play like Bobby?" "Yeah, I sure do" (laughs). It was all in the presentation and showmanship.
I remember some kid in high school asking me, "Don't you wish you played guitar like Elvis?" And I said, "Elvis can't play guitar!" (laughs) Back then, you had to all dress the same, wear blazers or whatever, and you had to do steps. I could either play guitar or do the steps, but I couldn't do both.
So, how did you end up recording at Hitsville U.S.A.?
Well, my family moved a few miles from there, on Third and Seward, and I played with some guys in the neighborhood. It was me and a drummer, Marcus Terry – who became very popular and later played for Wayne Newton – and a singer named Tim Hazel. We played in my basement; didn't have a bass – just drums and a couple guitars. We were mostly playing current stuff like Marty Robbins' "A White Sport Coat (and a Pink Carnation)," Fats Domino, Jerry Lee Lewis.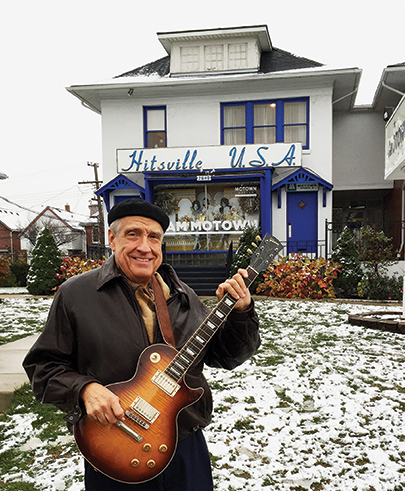 This was in 1959?
Yes. And I enjoyed just playing, but one of the guys said, "Let's go to Hitsville!" Then somebody set up an audition. Imagine… three white kids auditioning for Berry Gordy (laughs). I don't recall what we played, but Berry came up to me and said, "Would you be interested in playing some recording sessions?" They asked the drummer, too, but they never called him because they had Benny Benjamin, one of the finest drummers ever.
They called me – I couldn't say if it was a week or a month later – and I remember Smokey Robinson came to pick me up in a Volkswagen bus! No big deal to me… I didn't know who he was (laughs). I remember walking in and Berry was there… Barrett was playing piano. The whole thing was pretty simple; they gave me sheet music for "Money (That's What I Want)" with chord changes, but no written notes – they were printed on ditto paper.
What was your rig at the time?
I was playing a Fender Duo-Sonic, which has a ¾ -scale neck that was nice and fast for the rock-and-roll we were playing, and my amp was a Bassman.
Who told you what to play?
Barrett played the riff for me; it was pretty easy. Berry wanted to make certain I knew what I was doing; I distinctly remember him singing the figure, going over the song with me. I was a new kid, and he didn't know who I was. But it was fun. I felt confident; it was my first recording session, but I didn't know stage fright because I played all the time. So, there weren't too many takes.
Do you remember anyone else who played on "Money"?
There were a lot of people around, including one of the Holland brothers. It was my first session. I didn't really know anyone and I wasn't introduced. Somebody had a tambourine in their hand, but I don't really remember. Benny was there on drums. It probably was James Jamerson on bass because he was the only bass player I ever remember playing with. I know he was playing an upright. I was focused on what I was playing.
I don't tell a lot of people about that because they'd think it was BS. One time, around '74, I was at a Woolworth's with a girl and "Money" came on the loudspeaker. I said, "I played on that." She said, "Bulls**t." That's when it clicked in my head. I just said, "Yeah, could be…" So now I just don't tell people.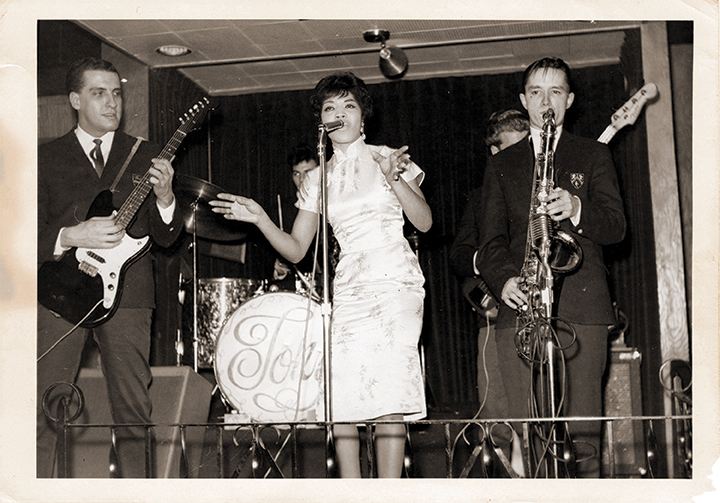 But you recorded regularly for Motown after that?
I couldn't tell you if it was every week, but they called regularly; "Let's do this, let's do that." They'd sometimes call with very little notice, but I usually was able to oblige since I lived so nearby. And I cut so many songs, I don't recall all the names. I do remember cutting one with Smokey Robinson and the Miracles – I worked with him only one time, and he dared to say my timing was off. My timing has never been off (laughs)! But, Smokey had perfect timing and had a problem with how I kept time alternately tapping my left and right feet. He told me to use just one foot. I did, and it worked. I stopped that habit.
Who else did you record with?
There were so many. I cut something with Mary Wells, something with the Contours before they got big. I remember they had one mic, and one of the singers kept rocking back and forth, moving off-mic. Berry had to come out and tell him to cut it out.
I did a session with Andre Williams and Gino Parks, but I can't remember if we cut it with Motown or Fortune Records on Third Avenue; I think I only cut two or three sides at Fortune. I remember they had Crown recording equipment.
Do you recall how much you got paid?
Back then, it was $15 per session. Berry's sister, Esther, would cut a check, and the pay was the same whether it was one take or 100. One session with Marv Johnson was 63 takes – not 63 full takes, but "Uh, start over…" or "Something's wrong." But most of the sessions I played on were pretty quick; sometimes, we'd do an extra take or two just as an insurance policy.
I also remember Berry Gordy telling me, "If you ever get a big record, I share bonuses with the band." So after I knew "Money" was a nice-sized hit, I asked him about that. he said, "Oh yeah. Okay." So he brought me to his office and he gave me a check for $60, which was fine by me! I don't normally ask for stuff like that, and I don't know why I asked then. I just thought it was a thing to do.
Do you remember which Marv Johnson song that was?
No, I couldn't name hardly any of the songs I did. I don't even know if any of them were released. They might have went straight to albums or may never have been released. I liked Marv Johnson a lot. He wanted me to play dates in Australia with him and be his advance man. I had mixed feelings because I was working the Cinerama Music Hall, plus playing guitar five nights a week at the Pullman Lounge in a group called Leon James and the Peppers. On top of that, I'd get $15, sometimes $30 or $45, from Motown. So I was riding pretty high as it was – 21 years old and driving a year-old Cadillac convertible.
I eventually decided to go, so we practiced a song or two, and it went okay. Then I got the word back that Motown decided it wouldn't be good because after Australia, we'd be going through the Southern U.S. and locals wouldn't be kind to a white dude setting up for and playing in an otherwise all-black band. So, that was that.
What other types of gigs did you play back then?
With Bobby Smith we once played a little stadium in Logansport, Indiana, opening for Hank Williams, Jr., who was probably 12 years old at the time! It wasn't anything special, but it's cool looking back on it now. Bobby went on to [start a concession company that worked] with Charley Pride, and did okay for himself.
Why did you stop recording with Motown?
In '61 or '62, we moved to Grosse Pointe, which is quite a ways away, so I couldn't make the impromptu session. They called a couple times, but I couldn't get there the same day, and they eventually quit calling.
After I'd moved, I remember playing at a place called the Tantrum, and Benny Benjamin came by and played a couple sets. Another night, I went out front to cool off and there was Berry Gordy with another guy. He chatted me up and asked why he hadn't seen me for some time. I explained my situation and he said he'd like to work it out. So I called and they had me back and it went on for a while more, but I still couldn't make it as often as I did before.
When did you stop playing guitar professionally?
In '64 I was promoted to a theater in Chicago. I sold my electric guitar – I'd stopped playing a little before; when the Four Seasons came out with "Big Girls Don't Cry" [in late 1962, I thought, "I can't play that crap (laughs). And, I was just tired of it. I liked playing guitar, but I was never really dedicated to it that way. Some people live and breathe it, but for me it was like working at [a factory] or something. I still pick a guitar up every now and then, but I haven't played seriously for years.
What crosses your mind most when you think back on your time at Motown?
Well, playing there in the early years may seem romantic and exciting now, but back then it was just a job. I liked playing, but it was just another way to make money. And to be it clear, I was never one of the Funk Brothers. I wasn't there for Motown's glory years. I never met the Four Tops or the Temptations. I never cut any of the Supremes' hits nor Smokey's hits. It really was just a means to get some bucks.
Back then, there were days I played 13 hours; I'd play a session, go play at my bar job for five or six hours, then – because we were young and strong – we'd go to an after-hours place and play. That's just what we did. Now, that impresses me!
It's been more than 50 years since your time at Motown. What made you come forward now?
When I first came forward, it was just looking for some belated recognition. I hoped that somebody would have a picture of me with Barrett or something, because I just wanted to show people that I did this. I'm not looking for compensation, just hoping to find someone to verify what I did. Maybe there's someone from that era that would remember me. Even if not, though, it's fun to mull it over.
---
This article originally appeared in VG November 2016 issue. All copyrights are by the author and Vintage Guitar magazine. Unauthorized replication or use is strictly prohibited.
---