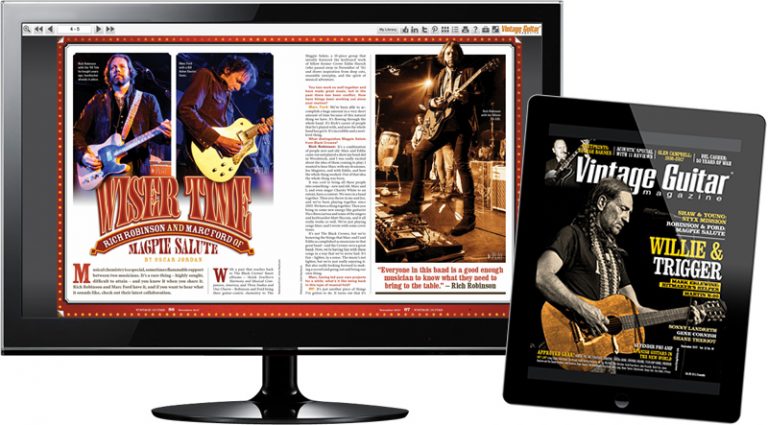 Find what's in this issue, enter the latest exclusive VG giveaways and contests, or learn the 3 ways to get your Vintage Guitar fix! Don't forget to check out VG Classifieds and the playlist for this issue of VG on Youtube.
Table of Contents
We speak with Mark Erlewine, who for 40 years has been charged with keeping Willie Nelson's Martin N-20 "Trigger" on the road (again). We also offer the history of the Spanish guitar in North America and George Gruhn tells the complete story of Martin classical guitars. Then, Del Casher helps us mark 50 years wah, Tommy Shaw and James "JY" Young talk about the new concept album by Styx, Rich Robinson and Marc Ford chat about their new band, The Magpie Salute, Gene Cornish gets real about his days in The Rascals, and we profile one very special '48 Fender Pro Amp! We also pay tribute to Glen Campbell, then talk about new music with Sonny Landreth, Shane Theriot, Janne Haavisto, Blondie's Chris Stein, and Japanese thrash-rocker Wata. All this, along with our top-notch "VG Approved Gear" reviews, peerless "Hit List" music reviews, and much more are in the November issue, available now!
FEATURES
32 Fiesta South of the Border
Spanish Guitars in the New World
Pop music is a hugely successful American export, and guitar playing has evolved along with it. Among the din, it's easy to forget the guitar was brought to America by Spanish conquistadores and missionaries – and that our neighbors to the south have created a wealth of excellent guitars. | By Michael Wright
42 Gold Bond
Doc Buffington's '48 Fender Pro Amp
It helped land a young steel player his first professional gig, introduced him to his bride-to-be, then backed legendary performers in several genres. And that's just the start of its story. | By Dave Hunter
76 Mars, Pluto… and Styx
Tommy Shaw and James "J.Y." Young on The Mission
Two rock stalwarts discuss the revival of the Styx concept album, this one chronicling a flight to Mars. The group's first new material in nearly 15 years, its inspiration came partly from heavenly bodies. | By Willie G. Moseley
80 Del Casher
Papa of the Wah Wah Marks Its 50 Years
One of the most widely-used guitar effects – employed by artists playing rock, blues, funk, and other styles – the wah pedal turns 50 this year. Its story might be different were it not for a certain inventor/player wrestling it from the horn section. | By Dave Hunter
86 Wiser Time
Rich Robinson and Marc Ford of The Magpie Salute
Musical chemistry is a rare thing – highly sought, difficult to attain. These two have it, and put it on full display in a new collaboration. | By Oscar Jordan
92 Wild Legacy
The Rascals' Gene Cornish
Underrated in the history of rock and roll, the Rascals emerged in the late '60s with hits like "Good Lovin'," "Groovin'," "How Can I Be Sure," and "A Beautiful Morning." Their guitarist recalls the band's rise to the top. | By Elliot Stephen Cohen
96 Wooden Wonder
Mark Erlewine's 40 Years with Willie Nelson's Trigger
When Willie Nelson reignited his career in 1972 – and kickstarted the outlaw country movement – a nondescript Martin classical played a huge role. For 40 years, this Austin luthier has been reponsible for keeping the instrument at the ready. | By Ward Meeker
99 The Martin N-20
One of Martin's attempts to enter the classical-guitar market of the mid 20th century, it never sold well because Segovia preferred Torres-style instruments – not the Cadiz Spanish designs that influenced Martin. | By George Gruhn and Staff
104 Tempting Tones
The Latest Acoustic Guitars and Accessories
FIRST FRET
14 Reader Mail
18 News and Notes
Shea Retires; Dinosaur Named for Lemmy; In Memoriam
18 A Legend Departs
Glen Campbell: 1936-2017
22 Ask Zac
22 Shane Theriot
Out of the House
24 Sonny Landreth
Live in Lafayette
26 Janne Haavisto
Finnish Instro Auteur
28 Bucket (List) Full 'O Blues
King, Landon Visit the Delta
30 Chris Stein
Blondie's Guitar Basher
31 Wata
Mega-Decibel Fuzz
DEPARTMENTS
48 Vintage Guitar Price Guide
Save $5 when you pre-order The Guide and get the digital edition FREE! Plus, we'll pay shipping* and send it to you first!
70 The VG Super Single-Coil Pickup Giveaway 2017
$3,000 in Prizes!
110 Upcoming Events
126 Vintage Guitar Classified Ads
144 Builder Showcase
148 Dealer Showcase
152 Readers Gallery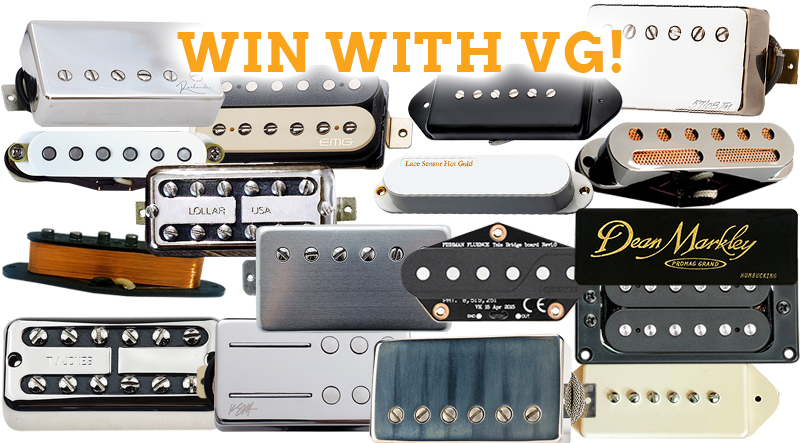 COLUMNS
52 The (Way) Back Beat
Missed It By That Much: Classic Guitar-Engineering Mishaps | By Peter S. Kohman
60 Fretprints
George Barnes | By Wolf Marshall
68 Q&A With George Gruhn
72 Shop of Hard Knocks
Inlay 101: First Steps to a Fancier Fretboard | By Will Kelly
REVIEWS

116 TheVG Hit List
The Who, Carter Family, Cheap Trick, Jonny Lang, Living Colour, Roger Waters, Jake Andrews, John Pizzarelli, Terry Robb, more!
117 Check This Action
The World's Most Recognizable Bass Line? | By Dan Forte
130 VG Approved Gear
Special Section: 11 Acoustic Guitars! Plus, the Ceriatone OTS Mini 20, Crucial Audio Die Gotterdammerung, Strymon Sunset Overdrive, Walrus Iron Horse, EHX Operation Overlord Allied, Tyler Amp Works HM-18, D'Angelico Premier Bob Weir SS, Friedman Motor City/ Fuzz Fiend, Martin CEO 8.2E, Vox MV50 AC
137 Gearin' Up!
The latest cool new stuff!
FROM READERS
› Reader Mail
Send letters to vguitar@vintageguitar.com or mail to: Vintage Guitar, Inc. Attn: Reader Mail, PO Box 7301, Bismarck ND 58507.
› Readers Gallery
Check out the current issue Readers Gallery or VG's Online Readers Gallery
Send your photos to: vguitar@VintageGuitar.com or mail to: Vintage Guitar, Inc. Attn: Readers Gallery, P.O. Box 7301, Bismarck, ND 58507.
Readers submit photos with the understanding that they may be used in any VG, Inc. project. Due to the volume of photos we receive, we are unable to return them, please do not send us your only print.
GIVEAWAYS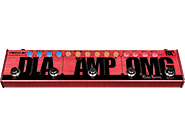 Win a Richie Kotzen Signature RK5 Fly Rig® from Tech-21 valued at $269!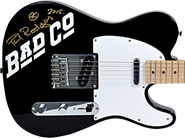 Win a Fender autographed by Bad Company's Paul Rodgers!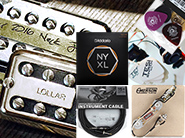 Win a prize package from Lollar Pickups worth up to $633.24 MSRP!
Must enter each giveaway individually (total of 3 current giveaways).
3 WAYS TO GET YOUR VG FIX!
1. Print › › Receive the print edition by subscribing now. Order the current issue and back issues in the VG Shop.
2. App › › Download the FREE "Vintage Guitar magazine" app at the Apple app Store or Google play. Subscribe to Vintage Guitar through the app or Digital Subscription Service for access to a downloadable version of VG.
3. Browser › › Read for FREE in a web browser (Chrome, Firefox, Safari, etc.). The browser edition works on most computers or hand-held devices.