Enter to win a prize package from Lollar Pickups worth up to $633.24 MSRP! Find Lollar Pickups on Facebook, Twitter, Instagram, and Youtube.

One Set of Lollar Pickups of the Winner's Choice
Each Lollar pickup is hand-built from start-to-finish and then signed and dated by a single, highly trained, tone-obsessed artisan in Lollar's Tacoma, Washington workshop. Lollar uses materials and construction techniques that cannot be duplicated in a mass-production, assembly line-style factory. The result is a truly handcrafted pickup that offers more dimensionality, enhanced dynamics, better "feel," and one that allows you to express more of your creativity. The winner will receive their choice of Lollar pickups to outfit their electric guitar. Up to $350.00 MSRP Learn more…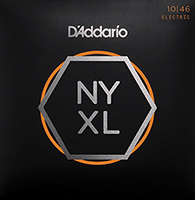 One Five-pack of D'Addario NYXL1046 Strings
NYXLs feature D'Addario's exclusive New York-manufactured, high carbon steel alloy for unprecedented strength, improved tuning stability and an enhanced mid-range response (1 – 3.5 kHz). Gauges .010 to .046. $108.00 MSRP Learn more…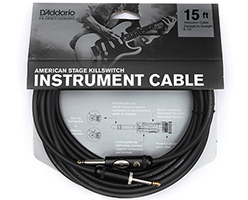 One D'Addario PW-AMSG-15 Cable
Features HelioFused™ soldering for "bulletproof" construction; Geo-Tip™ connectors; and optimized capacitance (28pF/ft) for purer signal and uncolored tone. USA made. $57.40 MSRP Learn more…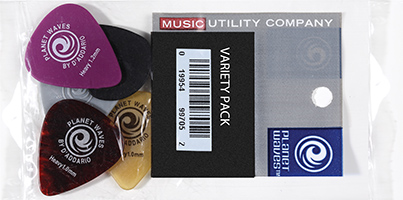 One D'Addario 1XVP6-5 Pick Assortment
Contains one each of Celluloid, Nylflex, Nylpro, Cortex, Delrin, Black Ice, and Duragrip picks in heavy. $4.85 MSRP Learn more…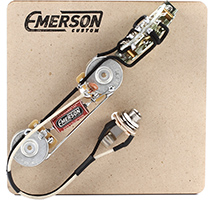 One Emerson Custom Prewired Harness of the Winner's Choice
Hand-built Emerson Prewired Kits use premium components including Emerson Pro Pots which feature a taper and response that is unmatched and will help tame some of the shrill and sterile sounds that can come from stock electronics. Up to $88.00 MSRP Learn more…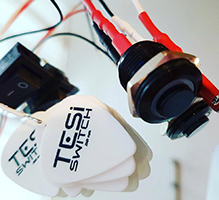 One Tesi Kill Switch of the Winner's Choice
Tesi provides a variety of high-quality kill switches that look great and are easy to install. They offer a selection of LED, non-LED, and latching kill switches. Up to $24.99 MSRP Learn more…




Complete the survey below to enter giveaway. One entry per customer, any double entries will be automatically disqualified.
---
*ELIGIBILITY. VOID WHERE PROHIBITED OR RESTRICTED BY LAW. NO PURCHASE NECESSARY.
One entry per customer. Winners will be drawn at random. Prizes are not transferable or assignable and they are not redeemable for cash. All winners outside the continental United States are responsible for shipping costs. All winners are responsible for the payment of any and all taxes and/or licenses and/or other related local, State, Federal fees that may apply to such winnings. Taxes on prizes are solely the responsibility of the winners. Vintage Guitar magazine reserves the right to replace the advertised prize(s) with a prize of equal or greater value if the advertised prize(s) is/are no longer available. Vintage Guitar reserves the right to identify winners in all VG media.