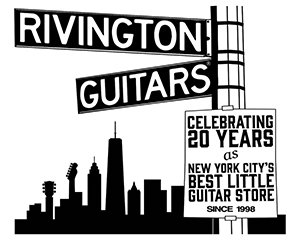 Instruments for Sale
Martins: New, Used & Vintage, Gibsons: '43 L-7, '56 ES-225D, '67 Gretsch Monkees, Guilds: '68 A-500, '62 CA-150, Harmony: '08 H50, '62 H53 Rocket, '70 H1310. Many other new, used and vintage. Call Rothman Guitars 631-765-3770 for info.
---
Killer Vintage T-shirts, $15 plus shipping. Call for available gtr & amp list. Hazardware. (800) 646-7795.
---
Rare Martin Guitars. Original Finish w/Original cases. 1930 000-45, 12 fret. Only 21 produced in 1930. This one Rare on special order, serial #42717 $148,000, Also 1936 D-18 — $86,000. aktrails@alaskan.com, (907) 479-7630 or (907) 347-1036.
Wanted Classifieds
DEADLINE for submission is the 10th of each month. VG Classifieds are FREE for VG subscribers. Start a subscription for just $24.95 and submit your FREE listing! Non-subscribers must pay $50.00/listing. Submit a Classified at https://store.vintageguitar.com/classifieds-submission.html or contact Joan at JoanT@VintageGuitar.com or 1-800-844-1197.
BUYERS BEWARE – if it sounds too good to be true, it probably is. Please notify us if you believe a listing to be fraudulent.
It is VG's policy not to place URL's in the classifieds. Classifieds appeared in VG July 2018 issue.
---
1965 Fender Jaguar Reissue V1316201+O.H.S.C. "case cady" Exc. Cond. $1149. Fender Stratocaster Deluxe S-1 Pearl White Metallic, Tortoise Guard O.H.S.C "case candy" Near mint. $1075. John Southern 918-724-2642
---
Voicing/Scalloping of braces for your acoustic guitar. Bring out its best sound quality. 40 years experience. $250 + shipping. John Southern. Tulsa. 918-724-2642
---
1962 Gibson ES-355 w/OHSC, 1964 Gibson ES-345 w/OHSC, both red. 1953 Gibson ES-175D e/OHSC. 1958 Tweed Fender Pro. 80's Pedal Board with 5/Ibanez pedals and AC Adapter. (573) 301-6594 (MO)
---
Jackson USA Signature Phil Collen PC1 of Dep Leppard. Electric Guitar. Serial # 007925. Quilt Blue with Floyd Rose sustainer neck pickups. (937) 618-2462, jerodocull@icloud.com. (OH)
---
Refinished '64 Fender Jaguar (#L60080WF) in Olympic White and cleared w/ slightly tinted Nitro. Received as a disassembled project & meticulously brought back to life. In perfect mechanical condition w/ OHSC. $3,799.99 @ Guitars United, Jacksonville, FL (904) 268-0338
---
1976 Gibson L6S exceptional condition w/original warranty card. Aged yellowed natural finish. No nicks or scratches. Closet clean. Very nice guitar. $1800 OBO (410) 952-2571. No texting. (PA)
---
Martins For Sale: 1955 00-18, W/HSC $4200, 1935 0-17 w/HSC $4000, 1986 D-2835 W/HSC $1200. Call Kenny's Guitars, (201) 670-8676. Leave message/no text. (NJ)
---
Washburn 2003 Roger Waters Electric Acoustic, P-90, CS, USA, #17 or 100, papers, mint. offer. Martin John Mayer, 2014 New Old Stock, papers, mint, offer. (248) 798-0292 (MI)
---
Primitive Guitars Organization: Custom, quirky, one-off, gonzo, relic'ed, and refurbished gutiars for sale or trade. Sick of production guitars? Check out our website or email Electric Dave at newkalou@gmail.com. Get Primitive! (MD)
---
64' Cherry ES335 MINT w/Bigsby, 77' Fender Jazz bass MINT $2,500, 99' Hummingbird near mint with PUP $2k, 06' Gibson CS Stars & Stripes $7k , 52/59 Mirabella Conversion Les Paul with Orig 59' Gibson Burst Finish, 52/58 Mueller Conversion GT orig finish, 843-668-4447. (SC)
---
James Macdonald Art Guitars- featuring hand-cut marquetry and inlay pictures in wood on custom instruments that are singular, remarkable, playable, and collectible. Designs based on your passions are encouraged. jmacs@uninets.net, www.jamesmacdonaldartguitars.com
---
Gibson Custom Shop Collectors Choice Waddy Wachtel Les Paul. New with all original hang tags and documentation in case. Bobby (732) 770-0435 (NJ)
---
Epiphone Casino '60s Kalamazoo. Color coffee, Grover humbuckers pickups. Tail piece frequensator, case orig orange felt, $800. Rich 757-645-2456. (CT)
---
Guild Bass 302B-ash with original case blue felt like new, $800. Richard 757-645-2456. (CT)
---
2016 Fender Custom Shop Limited Edition AAA East Indian Rosewood Jaguar Masterbuilt By Greg Fessler, plastic still on the pick guard, one of the coolest guitars I have ever seen, an must for the Fender collector, mint un-played condition, has the original hard case and case candy. This Rosewood Jaguar is something unique. $5949. Ph. 262 378-4355 or wgarstecki@wi.rr.com
---
1958 Strat, 3-color 'burst, all original incl. bridge cover. Never altered in any way. Excellent condition. OHSC. Asking 26,500. Call John at 620 241-5557
---
Action Figure Studios – Dogu Custom Electric Guitars, Hand-Made in the USA for your unique expression, www.actionfigurestudios.com. (CA)
---
Your Guitar/amp/drums etc. Houston area Guitar Shop, Rockin Robin Guitars, 3619 . S. Shepherd, 713-529-5442 ,,, Want a new guitar? Trade your old one… face to face! Bring in that no longer wanted guitar/amp/drums, and get yourself something nice.No weirds phone or internet selling , shipping , hassles!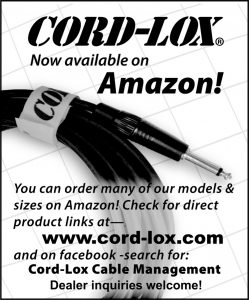 ---
1967 Epiphone FT79N Texan, solid sitka spruce top, solid mahogany back and sides. Indian rosewood fingerboard. Gibson made. DeArmond 60's vintage pickup. Exc. Cond. $3000. (503) 371-7795
---
68 Gibson ES-335 Cherry Red, all original, great shape. 602.770.1215, mecrotty@gmail.com. (AZ)
---
Fender 1996 Ventures "Limited Edition" Jazzmaster, and Jazz bass, Mint cond. signed by the Ventures w/letter of authenticity w/orig hardshell cases. Photos available. $5,000 firm. Serious inquiries only. (207) 944-1286. (ME)
---
"Carmine Street Guitars NYC – "Mystery of the Molecules" Custom guitars handbuilt from scratch out of 200 year old virgin forest timbers. Home of Kelly Guitars. Cindy Guitars is also based out of Carmine Street, building alongside Rick working with leather and pyrography. Custom artwork and pickguards available. (212)-691-8400. On Instagram and Facebook. kellyguitars@yahoo.com // cindyguitars@gmail.com
---
Fifty Years Parts Collection! Vintage, authentic, only originals here. Mostly acoustic. Also: many old instruments. Marc Silber Music, Berkeley, CA 94710. (510) 325-0720 (no messages). (CA)
---
Goat Peak Strings: Vintage Guitars, Banjos, Mandolins & Violins. Bought, sold, traded expert repairs on all strigned instruments. 81 Main St., Easthampton, MA, 90 minutes away from Boston. goatpeakstrings@gmail.com. (MA)
---
Strobel Guitars – Rambler® electric travel guitars break down to fit in computer bag or briefcase. Unsurpassed tone, playability and workmanship. Rambler® Classic available for under $600 with custom gig bag. Please call (561) 488-5698 or email: russ@strobelguitars.com. (FL)
---
Gibson '52 & '59 F-12 Mandolins. Kick Butt! (602) 320-4404.
---
Fender Bassman 1960 4×10 in. In very good condition. Sounds amazing. $6500. Will ship worldwide. 818-762-9269
---
64 Epiphone Riviera orig owner, case, receipt, Royal tan. '61 ES-3355SRV cherry, mine since '69 orig case. '34 Martin O-17, orig case. (314) 665-0128. (MO)