Instruments for Sale
1965 Fender Jaguar Reissue V1316201+O.H.S.C. "case cady" Exc. Cond. $1149. Fender Stratocaster Deluxe S-1 Pearl White Metallic, Tortoise Guard O.H.S.C "case candy" Near mint. $1075. John Southern
---
Action Figure Studios – Dogu Custom Electric Guitars, Hand-Made in the USA for your unique expression, www.actionfigurestudios.com. (CA)
---
Carmine Street Guitars NYC – "Mystery of the Molecules" Custom guitars handbuilt from scratch out of 200 year old virgin forest timbers. Home of Kelly Guitars. Cindy Guitars is also based out of Carmine Street, building alongside Rick working with leather and pyrography. Custom artwork and pickguards available. (212)-691-8400. On Instagram and Facebook. kellyguitars@yahoo.com // cindyguitars@gmail.com
Wanted Classifieds
DEADLINE for submission is the 10th of each month. VG Classifieds are FREE for VG subscribers. Start a subscription for just $24.95 and submit your FREE listing! Non-subscribers must pay $50.00/listing. Submit a Classified at https://store.vintageguitar.com/classifieds-submission.html or contact Joan at JoanT@VintageGuitar.com or 1-800-844-1197.
BUYERS BEWARE – if it sounds too good to be true, it probably is. Please notify us if you believe a listing to be fraudulent.
It is VG's policy not to place URL's in the classifieds. Classifieds appeared in VG May 2018 issue.
---
64 Epiphone Riviera orig owner, case, receipt, Royal tan. '61 ES-3355SRV cherry, mine since '69 orig case. '34 Martin O-17, orig case. (314) 665-0128. (MO)
---
Gibson '52 & '59 F-12 Mandolins. Kick Butt! (602) 320-4404.
---
Goat Peak Strings: Vintage Guitars, Banjos, Mandolins & Violins. Bought, sold, traded expert repairs on all strigned instruments. 81 Main St., Easthampton, MA, 90 minutes away from Boston. goatpeakstrings@gmail.com. (MA)
---
Guild Bass 302B-ash with original case blue felt like new, $800. Richard 757-645-2456.( CT)
---
Killer Vintage T-shirts, $15 plus shipping. Call for available gtr & amp list. Hazardware. (800) 646-7795.
---
Martins For Sale: 1955 00-18, W/HSC $4200, 1935 0-17 w/HSC $4000, 1986 D-2835 W/HSC $1200. Call Kenny's Guitars, (201) 670-8676. Leave message/no text. (NJ)
---
64' Cherry ES335 MINT w/Bigsby, 77' Fender Jazz bass MINT $2,500, 99' Hummingbird near mint with PUP $2k, 06' Gibson CS Stars & Stripes $7k , 52/59 Mirabella Conversion Les Paul with Orig 59' Gibson Burst Finish, 52/58 Mueller Conversion GT orig finish, 843-668-4447. (SC)
---
Brown and blackface Fender Deluxes, Supers, Vibroluxes in almost any condition. (843-668-4447. (SC)
---
Epiphone Casino '60s Kalamazoo. Color coffee, Grover humbuckers pickups. Tail piece frequensator, case orig orange felt, $800. Rich 757-645-2456. (CT)
---
Fender 1996 Ventures "Limited Edition" Jazzmaster, and Jazz bass, Mint cond. signed by the Ventures w/letter of authenticity w/orig hardshell cases. Photos available. $5,000 firm. Serious inquiries only. (207) 944-1286. (ME)

---
Fifty Years Parts Collection! Vintage, authentic, only originals here. Mostly acoustic. Also: many old instruments. Marc Silber Music, Berkeley, CA 94710. (510) 325-0720 (no messages). (CA)
---
Primitive Guitars Organization: Custom, quirky, one-off, gonzo, relic'ed, and refurbished gutiars for sale or trade. Sick of production guitars? Check out our website or email Electric Dave at newkalou@gmail.com. Get Primitive! (MD)
---
Strobel Guitars – Rambler® electric travel guitars break down to fit in computer bag or briefcase. Unsurpassed tone, playability and workmanship. Rambler® Classic available for under $600 with custom gig bag. Please call (561) 488-5698 or email: russ@strobelguitars.com. (FL)
---
Fender Bassman 1960 4×10 in. In very good condition. Sounds amazing. $6500. Will ship worldwide. 818-762-9269
---
Voicing/Scalloping of braces for your acoustic guitar. Bring out its best sound quality. 40 years experience. $250 + shipping. John Southern. Tulsa. 918-724-2642
Instruments Wanted
*Old Synthsizers: Moog, ARP, EMS, EML, Buchla, Oberheim, Roland, Korg, etc. (212) 245-0820 wkdays.
---
WTB: Kay Barney Kessel Jazz Special, blond, single PU model 8701B. Call Dave (248) 535-0519, or email dlnolet@aol.com.
---
Buying Stella (Oscar Schmidt) 6 & 12 string guitars and other American made off-brands, any condition. info@vintagebluesguitars.com. (717) 917-3738. (PA)
---
Buying (Solo King) guitars made by Kay, Old Kraftsman and Custom Kraft, any cond. Also chip cases. Call Russ @ (630) 244-7443 leave msg. (IL)
---
Wanted: Serious Buyer looking for a '57-'60 Les Paul Standard, '50s Gretsch White Falcon, Custom color Fender pre-CBS Guitars and Basses. Jim (404) 580-8057, vguitars@gmail.com. (GA)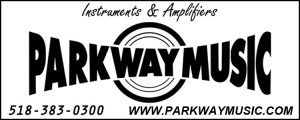 ---
Wanted: Serious Buyer looking for a 1955-1961 Gretsch White Falcon, 1957-1960 Les Paul Standard Custom color Fender pre-CBS Guitars and Basses. Jim (404) 580-8057, vguitars@gmail.com. (GA)
---
Looking for Gibson Banner LG2, 1942-'45, orig cond a plus with some well done repairs ok, maple back and sides a real plus! Mahogany neck another plus! Contact Dstone2175@gmail.com. (DE)
---
Late '50s – Early '60s Gibson L-5CES or Super 400CES wanted. (609) 744-2447, email perakis@msn.com. (NJ)
---
I'm sorry I sold it. I want to buy my old Guild T100D, 1965, serial # 40761, sunburst, ca. 1965. (713) 798-7145. Rjshulman@comcast.net. (TX)
---
Wanted: Original Gibson Flying V & Explorer, '58-'59. Also wanted: '58-'60 Gibson Les Paul Standard. Fender Telcaster Customs, pre-CBS in custom colors. Custom color reverse Firebirds. Pre-War Gibson SJ-200, the rarest of the raRe. (212) 988-8076. (NY)
---
Wanted: Epiphone archtop acoustic guitars from '30's to '40's. Mainly looking for pre-war Mastervilts. Deluxe, Tudor, Broadway, Royal, Triumph, Blackstone, Zenith, Olympic. Contact Scott (201) 673-2880. photo@scott-tsai.com. (NY)
---
Wanted: Eddie Van Halen and Steve Vai signature guitars. Ibanez, Music Man and Peavey Custom Shop Wolfgangs preferred. Also buying Ibanez Jems, and Universe models, USA Jacksons, Charvels, and Steinbergers. Collector always buying. brett8388@aol.com. (TX)
---
Wanted to buy: Hagstrom, Guilds, Daions, Mosrites and other "unusual" guitars for parts or whole Any Condition, call or email Bruce at Diamond Strings for a fast response (585) 259-1369 or dstrings@rochester.rr.com (NY)
---
Top $$$ paid for Strats, Teles, Les Pauls, refins, Gibson, Fender, Gretsch, Kay, Epi, National, Dobro, Martin, Mosrite, amps, all eras & brands, parts, cases, fx, JBL D-series, Dumbles, Trainwrecks, 1st era Matchless DC 30s. We Pay More Than All Them Other Guy's! Buy sell trade, too much to list, gtrs@rockindaddys.com 248-420-8499. (CA/MI)
---
Serious BUYER for 1950's orig Fender telecaseter. Have cash. Looking for a nice original guitar. Orig case (514) 484-7921 (QC)
---
Old Martins Wanted; Quick cash for old Martins, Fenders, and Gibsons. Call Sten (private collector) (817) 773-7996. (TX)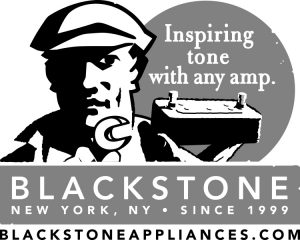 ---
Mosrites Wanted!! Ventures II top & paid Hallmark Swept Wing, Standels & Gruggett guitars also. Bob (301) 345-8352 (MD)
---
Martin B-40B, B65 Ampeg AMB-1, Gibson EBS-1250, Rickenbacker 4002, 4005, 4080, 3001. 1957-'59 Precision with a neck (any cond). (732)-751-1184
---
Looking to buy 40's & 50's Gibson acoustics & your beat up 50's Les Paul with or without parts, with or without finish and headstock breaks/cracks okay too. (843) 668-4447 (SC)
---
I want my first Les Paul Heritage/Elite back. Sold to Rumbleseat Music in Sept. 2001, serial #82142561 (1337). Will pay cash or trade. Please call (402) 733-2838, email teleman12@cox.net. (NE)
---
I am a bass player and collector seeking to buy any 100% original (not refinished!) pre-cbs (pre 1965) Fender Jazz or Precision basses. Excellent condition or normal play wear is fine – nothing hammered! Also seeking excellent vintage (pre-65) Fender bass cases (tweed,gig bags, tolex, poodle). Please write or call me, Todd, at 631-807-9038 or tsharris@earthlink.net I am in New York and can travel to purchase.
---
Hamer FB1 Guitar, Firebird Style sincle pick up guitar. Jerold Townsend, (440) 415-4047, (440) 417-1892, (OH)
---
Edward Holub is the name on the headstock of my old Hamer Californian guitar and I want to buy it back for sentimental reasons. It has an eye hologram on the body. (423) 870-2359. (TN)
---
1980's Silver Street guitars wanted by collector, any model, any condition. Contact: info@silverstreetguitars.com. (ON)
Amps for Sale
Vintage Vibrations. Classic., vintage style, handbuilt, tube amplifiers. Boutique quality, without the boutique price. Also amplifier repair, restoration, modification. Only the highest quality parts and service. (847) 344-5034. (IL)
---
Valvetube Amplifiers – Custom built for you. Valvetube@aol.com. (CT)
---
Trutone Custom Guitar Speaker Cabs. Professional quality, great sound, extremely good looks and affordable price. Several speaker and color options. Email for pics and prices, roberth3058@aol.com. Cell (337) 304-7889 (LA)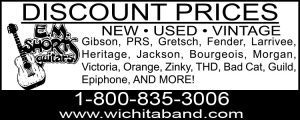 ---
Slowhand Music is now an Epiphone dealer and has a large selection in stock. We are also a Sigma/Martin dealer, and lots of used American guitars. (847) 985-0282. Open Tues-Sat after 1 pm CDT.
---
Make your electronics SING again! All types of equipment restored, built, and repaired, foreign and domestic. Tube type or solid state, pedals, amps, instruments. Reasonable prices, ask our customers. We speak 'Musician"! LDRepair@thelawndragon.com, (304) 229-6759, (410) 598-3874. (WV)
---
Kustom pleated amp avail. Amadeus (215) 463-4830. (PA).
---
Johnson Millennium Stereo 250 Modeling Head Original cabinet plus footswitch. $650. VOX Super Berkeley III plus original 2 x 10 Bulldog speaker cabinet plus trolley, plus covers, plus footswitch. Mint-$1250. John Southern 918-724-2642. johnsguitarshop@aol.com (OK)
---
Has you tone dun flown? Jorewiky Amplification tube amp repair. Fair prices on restorations, mod, et al. Expand your tonal horizons. soundoctor@live.com. (PA)
---
Gretsch Variety 125th anniversary Victoria-made point-to-point, 40 watt, 3×10 Jensen P10R, 3rd one made. Exc. Shape. beaujango@gmail.com
---
Fender Tweed Twin, Restored cosmetics original Speakers, Trannys, recapped, reconed. Excellent $7000. Fender Blonde 1964 Bandmaster and Cabinet. Aged Gold Grillcloth from Fender Re-issue period. JBL 120's Footswitch. Excellent $1850. Fender 1963 transition Bassman Blonde Brownface, Gold Cloth, raised logos & JBL E-120 speakers can't be blown, sounds great with Guitar or Bass $1850. Fender 1966 Blackface Bassman & small spkr. cab. All original Excellent minus $1350. call John (918) 724-2642 email : johnsguitarshop@aol.com (OK)
---
Bogner Alchemist 212 40w combo. Clean channel sounds great; won't switch to dirty channel. $200.00 as is, Brian_sholes@yahoo.com. (PA)
---
Blue Note – vintage guitars, amps, more, repairs. Estate vintage instruments, 902 S. College Ave, Salem, VA (540) 444-4449, 22nd year in business. bluenoteguitars@aol.com. (VA)
---
Amps for sale: Over 500 vintage amps, speaker cabinets and raw speakers, private collector, see VG magazine Oct. 1999. Ray (347) 730-6116. (NY)
---
Action Figure Studios – Dogu Custom Amplification, Hand-Made in the USA for your unique expression. www.actionfigurestudios.com Instagram + FB (CA)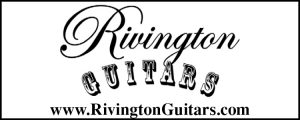 ---
1974-Orange OR-120- 2 x 12 amp. Has FANE- 100 Watt cast frame speakers, original Parmeko Trans. Original electroytics, etc. Recent bias and cleaning, good working order. $2,199.00. Pics available. (207) 893-0119 mhebert4@roadrunner.com. (ME)
---
1964 Fender Twin Reverb Exc. Cond. $2395. 1964 Fender Super Reverb Exc. $2350. 1964 Deluxe Reverb Exc. $2750. 1964 Fender Vibroverb Restored $3295. 1965 Fender Electric Vibroluxe Reverb Exc. $2850. Exc. Photos available. John Southern 918-724-2642. johnsguitarshop@aol.com (OK)
---
1958 3X10″ Tweed Fender Bandmaster, rare amp, EX cond. Will ship worldwide. $6500. (818) 762-9269.
---
1956 Gibson Les Paul GA40 Amp Excellent Condition, Replaced power cord. $1700 OBO. (773) 896-5771 Chicago area, Pickup only
Amps Wanted
Wanted: Tube HI FI/Commercial Tubes, Amps, + horn speakers. Altec, Dynaco, EV, JBL, Western Electric, Scott, Fisher, Jensen, McIntosh, Marantz, Leak, etc. Sonny (850) 314-0321, fax 0824. email: SonnySound@aol.com (FL)
---
Looking to buy Kay 720 Combo Bass Amp from the mid-'60s. Any cond. (570) 329-3084, Mick. (PA)
---
Ampeg, B15ND, Fender '59 Bassman, Vox AC30 chassis or complete. (any cond.) (732) 751-1184.
Misc for Sale
Reissue cases aged and road worn simulating years of use. Tweed and Tolex, thermometer and rectangular. Repairs and restoration to pre-1960 Lifton, Geib, Stone and Ess & Ess. relicguitarcases@rochester.rr.com. NY
---
*'Vintage Effects:Roland SPH-323 Phase Shifter $895. Electro Harmonix Talking Pedal, $495. MXR Phase 90 Script Logo, $295. D'Armand model 1650 Pan/Vol. $125. Morley Pro Panner Model PVL, $50. All originals, no reissues. All EX cond. Call (212) 245-0820 wkdays.
---
"Design and construction of tube guitar amplifiers" and "design and construction of guitar and bass speaker systems." For musicians and designers. Available from eBay, Amazon and Translucidamps website. (408) 257-8330 (CA)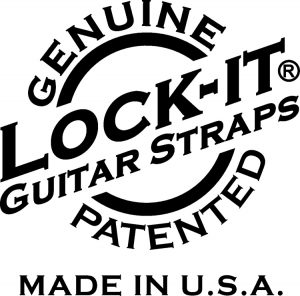 ---
Custom Colored Anodized Guitar parts come in red, blue, purple, gold, green, black. GH Reno Guitars, jerry@ghreno.com, (918) 831-9000. (OK)
---
Custom Guitar Stands. Show off your prize guitar with a stand built to your specs, choice of woods. Reeds Wood Shop (530) 341-2121
---
Have you heard of Jimmi Ritz Reitzler? You haven't? Well just Google him & check out his "Free to Hear Music", he does lots of Rock, Story songs. And you can download them at CD Baby.
---
Holy Smokes! After four CDs full of hard rocking humor & social satire, The Divotones are releasing one helluva political protest album featuring a funky, slamming, lbuesy, swanky crank fest! Thanks The Divotones Magic Hat! Check out youtube.
---
Ivory Guitar Picks Handmade Alaskan fossilized walrus ivory & Mastodon ivory, great tone, beautiful, cool, lasts forever, $25; You won't play w/plastic again. Guaranteed. Send check to: Mark Kostreba, 7661 Delridge Cir., Anch., AK 99507-3015, mark-kostreba@gci.net. (AK)
---
Larson Brothers Guitars. Maurer, Prairie State, Euphonon. Affordable replicas by ARK New Era, hand-made by Tony Klassen. rchartman99@gmail.com. (IL)
---
Les Paul Poster, 16 different old flametops, $10 plus $4.00 shipping US. Foreign inquiries only. Third-Eye Music, 1904-A, E. Meadowmere, Springfield, MO 65804 (417) 862-5823 (MO)
---
Martins: '65 D-21, '71 D-18, Custom 0-18 12 fret. Gibsons: '39 L-00, '61 J-50, '69 B-25, '56 ES-225D, '67 Gretsch 6119 Tennessean. Guilds: '68 A-500, '62 CA-150, '76 F-40. Many other new, used and vintage. Call Rothman Guitars (631) 765-3770 for info. (NY)
---
#9 is Mark Nomad's Latest! Cleveland's Rock & Roll Report names it in their top 10 albums of 2016! Full of vintage tone! $12, Blue Star Records, PO Box 985, Easthampton, MA 01027. (MA)
---
63 Tele Pickups (both), bridge plate, Tele custom pickguard, case, saddles, knobs, screws, body, control assembly. (602) 320-4404.
---
Alchemy Audio builds, repairs and modifies guitar effects pedals, amplifiers, microphones and other music gear. We also buy, sell, and trade! Quality work. Reasonable rates. Serving clients worldwide! johnny@alchemy-audio.com (872) 395-3899. (IL)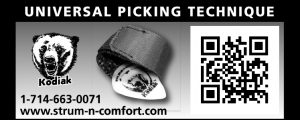 ---
Almost complete collection of Guitar Player magazines from 1967-1987. Good condition. $900 + shipping. Brian (514) 484-7921 (QC)
---
Amazing Hand Painted Guitars by Connell Byrne. Orig designs, your theme, painted then sealed. Any stringed instrument transformed into art. Play it and/or display it. Prices based on design complexity. Examples? Contact: connellart@verizon.net (MD)
---
Ampeg: The Story Behind The Sound. The complete illustrated 50-year history: the B-15, Baby Bass, SVT, clear guitar…$29.95 plus $4 S&H (US orders), check or M.O (checks payable to Gregg Hopkins). From the authors: Hopkins & Moore, PO Box 25091, St. Louis, MO 63125 (MO res. Add 6.725% sales tax), (314) 631-5030, ampegbook@aol.com
---
Arnsparger Pickups, Pure Tone. The finest in quality hand-wound pickups. Single coils and humbuckers for all kinds of instruments. Repair and rewind service also. bill@arnspargerpickups.com. (OH)
---
Back issues of VG Magazine, 2017 back to 1990s. Condition is mostly excellent to very good. Text email address to (503) 910-6026 for comprehensive listing and prices. (OR)
---
Band of Brothers. A rock trio from chicago delivering a powerful performance of their memorable songs. CD and downloads for sale at cdbaby.
---
Custom Leather Guitar/Bass Straps – protect your guitars with beautiful straps that securely cradle them in pure comfort, while providing the ultimate in style and ease of use. www.AlBane4Leather.com – Al@AlBane4Leather.com – Reverb.com, Amazon.com
---
For sale: Mambo Sons New CD "Play Some Rock & Roll!" – 11 guitar based rock & roll tunes. $10 including US shipping. (860) 657-2240 (CT)
---
For Sale: Thick leather handles 9″ long. Logos, nickel screws, tone rings, speaker harnesses, speaker labels, 1/4″ plugs steel or plastic caps, reverb cable sets, aged grill cloth, guitar wire and more. (320) 543-2194. (MN)
---
Harrison Guitar Pickups. The choice for 1930s era cigar box guitar builders and delta blues music. Aged look, scatterwound, Alnico V magnets, wax potted with 42 awg enameled, art deco style Bakelite. (619) 562-2917. (CA)
---
Blues & Roots Guitar Art from recognized self taught Everlades artist Lennie Jones at lennie@folkartblues.com. (FL)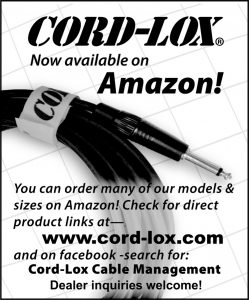 ---
Check out the new CD by Maurice Ulmer: Maurice Ulmer Group "Still Alive '60 and Rocking". It is availabe at cdboby and other internet sites. Look up Maurice Ulmer on youtube.
---
Nittypick, The last pick you'll have to buy, made of Bell Ringing brilliant sounding nickel titanium, clear sounding, never breaking or wearing out. Also the guitar diaper to protect the back of your guitar easy on and off, washable. For questons fplesek@sbcglobel.net, or call (831) 630-0957. (CA)
---
Orig NOS Tele "Daka Ware" switch tips: Pre-'55 and Tophats available. Goez Instruments – 3103 Sutton Blvd, Maplewood, MO 63143. (314) 647-1211.
---
Quilted and Figured Maple Pickguards for Strat and Tele. Fully stained, finished and polished inall timber – many colours – custom service available to your template. See our block ad or email: gilroy@bigpond.net.au. (AUS)
---
Sound Substance. Handmade effects with substantial tone. info@soundsubstance.com (TX)
---
Talkin' Guitars: Martin Guitar Factory Tour, 1.5 hours video episode by John Southern. $18.00 postage included, send check to Talkin' Guitars, 2002 West 78th St., Tulsa, OK 74123. Allow 3 weeks for delivery. (OK)
---
Vintage 250K Pots. CTS and Stackpole. Complete sets. Fender STRAT- 1957-1966, TELE- 1952-1975. Have a few singles also. Fender Neck plates 1956-1975. Few sets of Nickle Klusons 1959-1966-some complete sets w/ferrules & screws. A few Pre-CBS 1959-1963 brown tolex and 1964 Fender Strat, Tele Black Tolex Cases (NO LOGO). Other MISC vintage parts. Will email pics. Long time Ebayer (18yrs) 100% positive seller Feedback. Leobygnl@aol.com or TEXT "POTS" to 574-361-3280 from 10:00AM to 6:00pm EST. You will get a quicker reply. (IN)
---
Wanted: Tube HI FI/Commercial Tubes, Amps, horn speakers. Altec, Dynaco, EV, JBL, Western Electric, Scott, Fisher, Jensen, Leak, McIntosh, Marantz, etc. Sonny (850) 314-0321, email: SonnySound@aol.com (FL)
---
Zenfire Picks are for those players serious about obtaining the best possible tone. My phosphor bronze and hard brass picks will pull the cotton right out of your ears. Zenfire Picks for tone that burns. (CA)
---
25+ years Guitar Player & Living Blues. Mics, parts, guitars & amps. Too many items to list. Peter @ jukejelly@gmail.com.
Misc Wanted
*Anything by Mutron, I'm looking for Mutron IIIs, Phasors, Bi-Phase, Volume-Wah, Flanger, Octave Divider, etc. (212) 245-0820 wkdays.
---
*Maestro Ring Modulator, (212) 245-0820 wkdays.
---
*MXR Auto Flanger & MXR Auto Phasor. (212) 245-0820 wkdays.
---
*Roland Phasor PS-830 or SPH 323, Flanger SBF 325, Vocoder SVC 350, Funny Cat, Jet Phasor AP7. (212) 245-0820 wkdays.
---
*Ibanez Jetlyzer JL-70 & Flying Pan FP-777. (212) 245-0820 wkdays.
---
*Synthi Hi-Fli, or anything by EMS, synths or effects. (212) 245-0820 wkdays.
---
*Tycobrahe Effects Pedals. (212) 245-0820 wkdays.
---
Robert Cray: All items wanted on Robert Cray Band. Posters, photos, CDs, press kits, promo items, DVDs, magazines, autographs, imports, vinyl, live audio tapes. Rick Reilly, 6 Sokokis Circle, Topsham, ME 04086. Email: rickjreilly51@comcast.net. (ME)
---
Looking for a clear black and white DVD copy of Don Henley's official "End of Innocence" from 1989. Contact Rick at rltindall50@gmail.com.
---
Wanted: Roger Mayer effects Voodoo-Vibe,9090A Wah Circuitry, Rocket Pedals. Tom Lanik, North Star Audio, Knoxville, TN. tclanik@gmail.com (865) 297-6812.
---
Wanted: Retired luthier hobbyist looking for collection of old Vintage Guitar magazines. UYL414@Yahoo.com. (831) 801-9261.
---
Looking for 62' brown fender deluxe, supers or 64-65 Fender deluxe without reverb any condition okay if price is fair 843-668-4447 (SC) or rich@nyguityarexpo.com
---
Wanted to buy: Maestro Rover rotating speaker or parts. (716) 471-1047. (NY)
---
Old Studio Equipment, recorders, mixers, mics, preamps, amps & effects. Any cond. (732) 751-1184.
---
Looking for missing issues of Just Jazz Guitar. #1-7, 9, 10, 12, 13. Mick (651) 245-8165
Dealers
TWIGG-SMITH LUTHERIE, Barnard Vermont. Custom built guitars, Acoustics, Electrics, Basses and more. Expert repairs and restorations. All stringed instruments welcome. On Facebook or email jason, twigguitars@aol.com, (802) 234-6661. (VT)
---
VINTAGE BLUES GUITARS: info@vintagebluesguitars.com. OFFERS A WIDE SELECTION OF VERY AFFORDABLE VINTAGE American guitars with a focus on prewar acoustic instruments,a s well as discussions and information on various related topics. (PA)
---
Aged and new guitar parts for Gibson, Fender, including Jazzmaster & bass. Bench made guitar bodies, lacquer finished guitar necks, in stock Duncan Antiquity pickups, wired Tele control assembly with new or aged hardware, wired Strat pickguard assembly with new or aged plastic. unique handmade guitars, in business since 1990. International shipping. email: grguitars@msn.com ask for "monthly special". (OR)
---
American Savage Guitars, Austin TX, custom guitars in stock or design your own. Dealers for Fralin, TVJones, Seymour Duncan, etc. Repairs, setups for guitars and basses. info@americansavageguitars.com, (512) 272-8243. (TX)
---
Analog Man Vintage Guitar Effects: The best vintage and new effects, featuring Analogman's Sunface, Beano Boost, Bicomprossor and Chorus. Also FOXROX, Teese, ZVex, modified tube screamers and Boss pedals, true bypass boxes and mods, Email mike@analogman.com (203) 778-6658. (CT)
---
TOM LYONS GUITARS, LLC Northeast Florida/Southeast Georgia. Guitar repairs and custom builds. By appointment only. Email me at tom@tomlyonsguitars.com or call for appointment (619) 471-5007. (FL)
---
VINTAGE VIBRATIONS: Tube Amplifier repair, restoration, modification, de-modification. (847) 344-5034. (IL)
---
BITMO MOD KITS for Epiphone Valve Jr. and Blackheart amps, 10-uator, Behringer Tube Overdrive and Monster pedals. "If it has a tube, I'm gonna mod it!" Search eBay or Google "BitMo Kit". (NJ)
---
BLACKIE TAYLOR MUSIC – anything for the steel guitar – Lap, Pedal steels, Amps, Seats, Vol. Pedals, Bars, Strings, Repair & Lessons. We ship anywhere. (951) 686-4010, 5950 Mission Blvd, Riverside, CA 92509. (CA)
---
BLUES CITY MUSIC, Cordoba, Tennessee, stocking dealer: Soldano, Diamond, Diezel, Friedman, Matchless, Louis Electric amplifiers. Zemaitis, Diamond, Seagull, Traveler guitars; ZVex, Diezel, Freidman Effects; Solid Cables, Lava, George L's cables, ADJ stage lighting, parts and more. JLB@bluescitymusic.com, (901) 485-8250
---
CRESCENT CITY MUSIC, All your music needs. 111 N. Summit St. (U.S. Hwy 17), Crescent City, FL 32112. (386) 698-2873 & 4, (386) 559-0133. Located mid-way between Orlando & Jacksonville. Open daily 10-6. email: ccmusic@crescentcitymusic.biz. (FL)
---
CRIS MIRABELLA & MIRABELLA GUITARS & RESTORATION INC. – High quality hand-crafted archtops, flat tops, solid body electrics, & mandolins striking a balance between form & function – visually appealing instruments with matched tonal excellence. PO Box 482, Babylon, NY 11702. (631) 842-3819. (NY)
---
Annapolis Maryland – Guitar and Tube Amp repair, set up and mods. Garrett Park Guitars (410) 267-6200 (MD)
---
Antique Electronic Repair in Montgomery County, PA. 30 plus years experience repairing electronic equipment, from tubes to solid state. Repairs have included preamps, amps, microphones, etc. free estimates. info@antiqueelectronicrepair.com or (770) 990-5195. (PA)
---
Are you experienced? Big, Fat, Harmonically Rich Guitar Tone lives HERE. GjikaAmps.com – Bob Gjika on YouTube. Studio Sound LIVE
---
Paul's Electric Parlor Guitars: Specializing in high quality wiring harnesses, Strats, Teles, SG, Les Pauls, ES 335, etc., and custom work. Please visit my Ebay store. (231) 313-0397, email: pjgpopiel52@gmail.com. (MI)
---
AREA 22 GUITARS in Brevard, NC carries Matchless, Rockbox, Carr, Divided by 13, Badcat, Little Walter Amps, 3 Monkeys, Tom Anderson, Gries, Larrivee, Breedlove, Weber Mandolins, Port City, Fargen, Huss and Dalton, Keeley, Xotic, Wampler, and many other boutique brands. (828) 884-2222, area22guitars@citcom.net.
---
ATLANTA, GA – BLUE SKY GUITARS want to buy Gibson and Fender Guitars. $$Cash Paid$$ Call me what you have. I specialize in Martins. (770) 479-9086/(404) 556-8858. (GA)
---
DIAMOND STRINGS – Home of the eclectic electric. This is your chance to leave the middle lane. Call Bruce (585)259-1369 or dstrings@rochester.rr.com (NY)
---
DOUBLEZOOGY, we sell guitar kits primarily for Fender Stratocasters: our unique symmentric 7-way circuit and our 6-string topside accumulator (based on our US Patenet Nos.: 7,999,171 and 8,344,231). (845) 807-6843. email: 8thman@doublezoogy.com. (GA)
---
G.H. RENO CUSTOM GUITAR PARTS, 5725 E. Admiral Pl. Tulsa, OK 74115. jerry@ghreno.com, (918) 831-9000. (OK)
---
GUITAR AND MANOLIN REPAIR in central Oklahoma. Professional care for your instrument from set-up to restoration. New A model mandolins, requintos and classical guitars. Check out the website: Mandoaiki.com . Ed Cunliff (405)-341-2926
---
GUITAR E.R. HOME OF THE "SKYDOG" amp plus all types of stringed instrument repair. Steve (765) 621-9858, email: guitar-er@comcast.net. (IN)
---
GUITAR TECH CORNER, gold level repair center for Fender, Gibson, Guild, Martin, Takamine, Taylor. Free estimate. (805) 647-7221, email gtctracy@aol.com, since 1985. (CA)
---
JH GUITARS, specializing in signature, reissue, custom shop guitars, on the internet. Buy, sell, trade. (610) 363-9204. (PA)
---
KNOXVILLE, TN – Music Room Guitars & Records – 100s of used, vintage guitars, basses, amps, effects, vinyl LPs. Buy, sell, trade, consign. Minutes from I-40. 5103 Kingston Pike, Knoxville, TN 37919. (865) 584-0041. (TN)
---
LUTHIER'S CO-OP: Experienced luthiers providing expert repairs on all stringed instruments. Over 100 vintage instruments for sale, offering a fine selection of guitars, banjos, mandolins and fiddles. (413) 527-6627, info@luthiers-coop.com. (MA)
---
MAKE YOUR ELECTRONICS SING AGAIN! All types of equipment restored and repaired, foreign and domestic. Tube type or solidstate, pedals, amps, instruments. Estimate/1 or repair, $75. LD Repairs – info@thelawndragon.com, (304) 229-6759. (WV)
---
SCOTT'S GUITARS – G&L, Seagull, Art & Lutherie, Hartke, Johnson, Recording King, AXL. E-mail scott@scottsguitars.com. (256)-974-3606. AL
---
THOMPSON'S GUITAR SHOP, Smyrna, TN. TN's complete stringed instrument service. Custom building, repairs, restorations, Martin neck resets. 25+ years service. "Bring your instruments back to life." New and used instruments in available (606) 308-9002, (615) 984-4276. (TN)
---
TINICUM GUITAR BARN, used & vintage guitars, amps, steels, EFX, Buy, Sell, Trade. (610) 847-2749. (PA)
---
WILLCUTT GUITAR SHOPPE LEXINGTON & RICHMOND, KY. Central KY's best selection of new & used electric guitars, amps & fine acoustics. Many limited edition models in stock. Buy, Sell, Trade, Consign. (606) 276-3519, fax (606) 277-1946 (KY)
---
ZIMM'S GUITARS. Used and vintage guitars and amps. Buy, sell and trade. 2121 W Guadalupe, Mesa, AZ, 85202. (480) 242-3742. (AZ)
Stolen Instruments
My 1968 Gibson J-50 ( S# – 505087 ) was stolen a week ago today while i was unloading my car from a small run of shows around the NW. I am a Portland based singer song writer in a band known as The Jackalope Saints. This guitar "Gibby" has been my sidekick through my entire musical journey and I'm going to do all i can to get her back. clintonherrick@gmail.com, (503) 474-7217. (OR)
---
STOLEN '66 SUNBURST STRATOCASTER, S/N 166140, rosewood board, shaved neck, replaced pickguard & pickups. Hand drilled route in pickup area. From Chicago, IL area. Bought this new in '66. Reward. Bruce (630) 539-2273 or igotabigmouth@gmail.com. (NV)