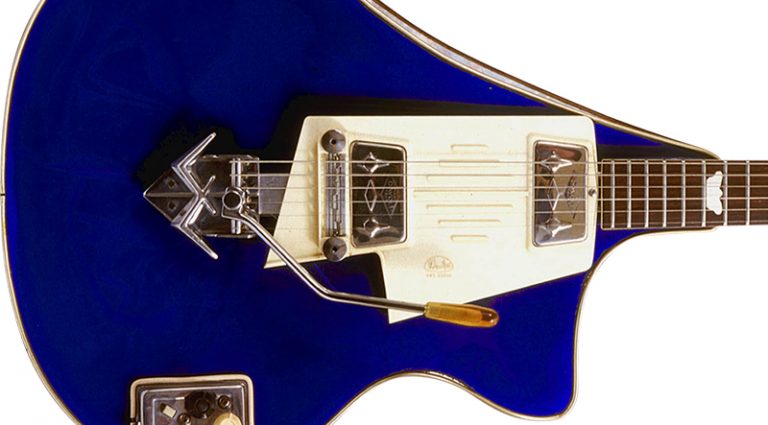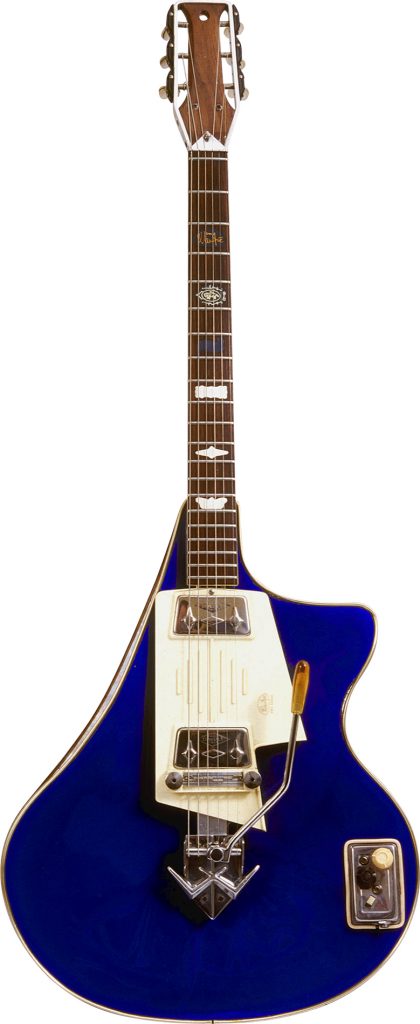 We all recognize that guitars are art, but rarely has the instrument been as consciously approached from this perspective by the maker himself as with the '60s creations of Wandré Pioli, illustrated here by a ca. 1965 Wandré Modele Karak.
Pioli was born in Cavriago, Italy, in 1926, the son of Roberto Pioli, an inventor who spent years working on a personal flying machine. During World War II, Pioli worked with the resistance, sabotaging Nazi and Fascist supply lines in the mountains. Following the War, he studied masonry, but by the mid '50s, he'd heard the call and begun designing guitars. In 1959, Pioli returned to his native Cavriago and built a radical round guitar factory.
From a guitar design perspective, Wandré guitars were extremely innovative. Most were hollowbodies, though some solids were made. Virtually all had unique shapes, from the sculpted Spanish styling of the B.B. (for Brigitte Bardot, with bikini soundholes!) to weirder blobs, such as this Karak. Pioli loved to use unusual modern materials. His guitars employ molded plastic parts and vinyl bindings. Often, sides were covered in a mottled linoleum-like material. Finishes frequently consisted of plastic laminations or even some fiberglass. Inlays were generally plastic, either dots or elaborate crests-and-scrolls.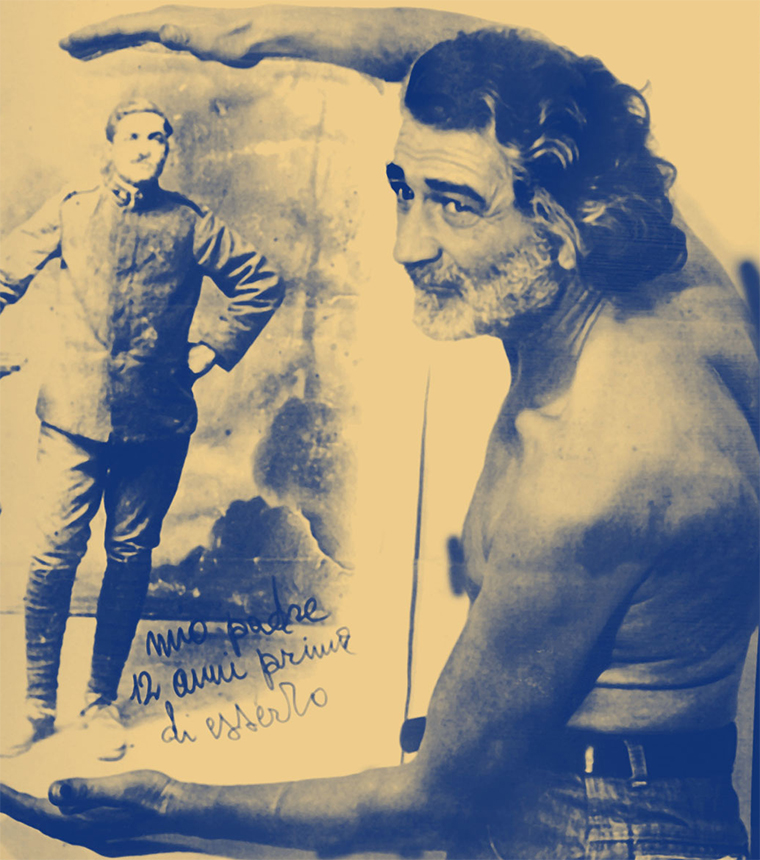 On electrics, several pickup types were used, but most were trapezoidal Davoli units (leading some to misidentify these as Davoli guitars). Often, soundholes were covered with wire or fabric screens. However, the most distinctive feature was a unique aluminum neck, basically a T-bar that extended from the headstock down to the tailpiece (usually a cast W vibrato) and was situated entirely above the body, which was often concave to accommodate the neck. A standard rosewood fingerboard was attached to the top of the neck bar and the back was covered by a piece of molded plastic to give the neck shape.
From an aesthetic perspective, the fantastic profiles and often colorful abstract custom-graphic finishes, complete with air-brushed swirls, ovals, and sparkles, have made Wandré guitars highly-sought objects by European art collectors.
Wandré guitars were marketed early on in the U.K. by Jennings Musical Industries, Limited and got a big boost when they were picked up by the great Chicago accordion star and music distributor Don Noble, being imported as the Noble guitar from around 1963-'64. Later guitars were sold by Johnny Dallas (Dallas Arbiter) and Maurice Lipsky. Pioli continued to build guitars, basses, and some amps through the '60s, including some of his oddest models, but tired of the guitar game and ceased production in '69, selling the factory the following year. In the '70s, Pioli re-made himself and achieved fame as a designer of leather art clothing. In his later years he contented himself with the role of the cantankerous conceptual artist of Cavriago.
As delightfully novel as Wandré designs were, they were actually pretty good guitars, easy to play and sonorous, despite a delicate feel due to their light weight and sometimes fragile materials. Certainly they rank as some of the most curious artifacts of the rough-and-tumble/anything goes days of '60s guitardom.

---
This article originally appeared in VG October 2002 issue. All copyrights are by the author and Vintage Guitar magazine. Unauthorized replication or use is strictly prohibited.
---
Dig into VG's vast article archive!
Be notified when the next "Overdrive" and other great offers from VG become available! Simply submit this form.