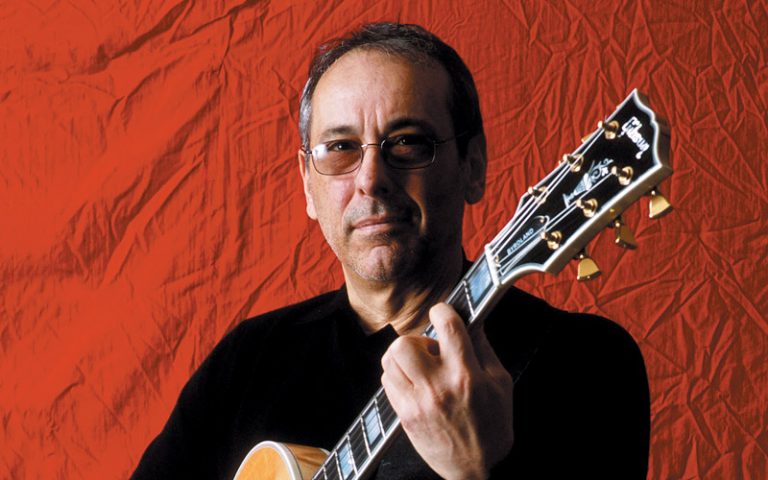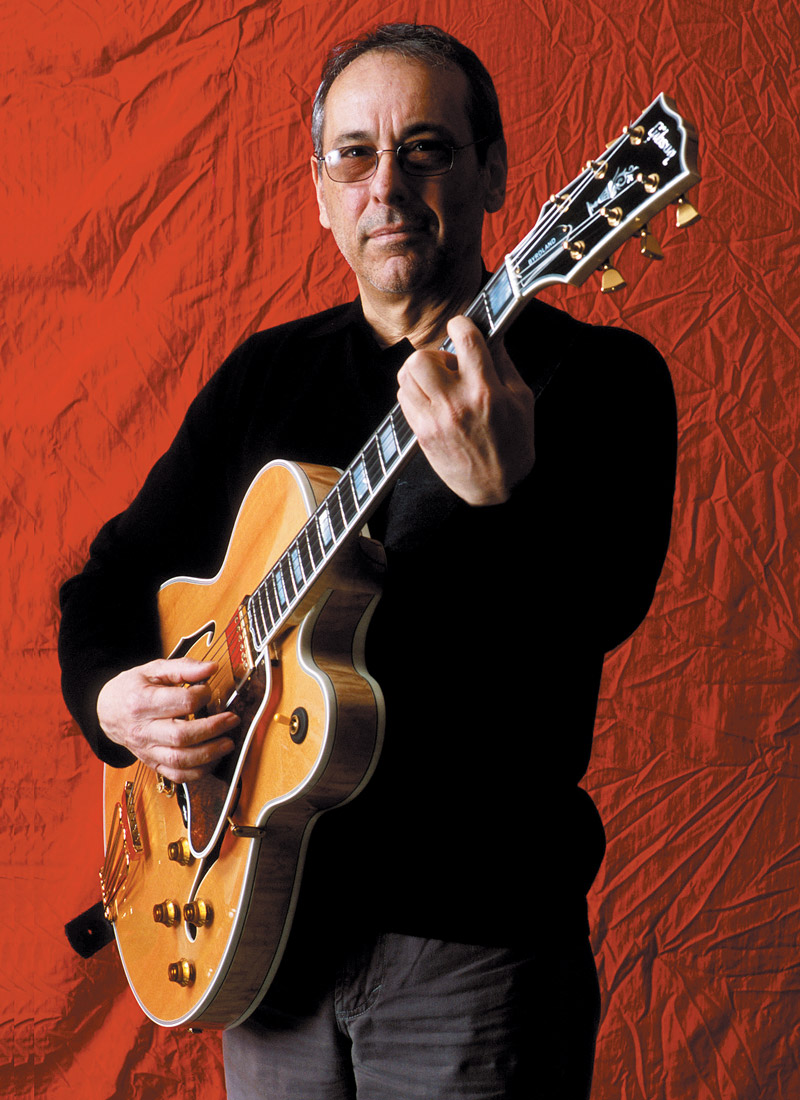 John Tropea has spent much of his life in a studio, playing guitar, helping make hit records for people with names other than his own. Why? One reason is his father's gas station.
"My dad owned a gas station in New York and he told me he had picked up a car belonging to Tony Mottola (legendary jazz/session player in New York City) to have it serviced and was very impressed Tony had an answering service. That stuck with me. You know how it is when your father is impressed with something! So from that moment on, I wanted to be a studio musician."
That started Tropea's journey to being one of the Big Apple's studio regulars throughout the 1970s, '80s, and '90s. It helped him forge many friendships that are strong to this day, and musicians like Will Lee, Steve Gadd, Ronnie Cuber, Dave Mann, Bob James, and many others helped Tropea on his latest CD releases, Take Me Back to the Ol' School and the Japan-only release Tropea 10 – The Time is Right.
Tropea's silky smooth, clean sound started developing when he was just eight years old, when his dad bought him a Stella guitar. But, the process was a bit of struggle for the youngster. "I couldn't get the hang of it," he recalled. "It took two years and a friend with an F-hole Silvertone guitar to come over and show me how to play 'Billy Boy'; just the one-finger chords for the C and G7. Then he taught me 'Red River Valley' and I learned the D7, so I had three chords. From there I was able to get the hang of it and by 12 or 13 I started studying with a teacher in New York and was taking three lessons a week."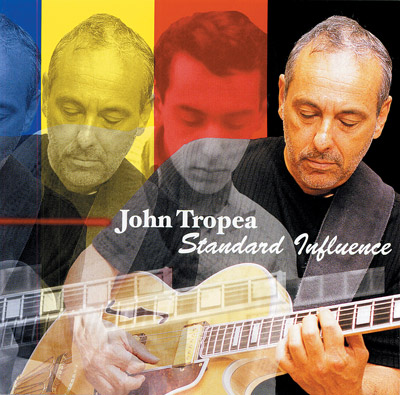 Beyond Mottola, Tropea cites Mundell Lowe and Bill Haley for leaving an impression on him, as well as a guitarist who was making weekly television appearances and influencing a generation of guitarists. "I used to watch 'The Nelson's," he said. "I didn't really care much about Ricky, but James Burton – he was the real deal." Tropea started gigging in his early teens and was happy doing it, and making decent money, until he ended up going to the Berklee College of Music in Boston. After his study there he went back to New York City in '67. There he started his own band. His introduction to the studio happened in that era when he started doing demos.
Session work started for him in earnest in 1970, when he says he started making good money doing dates. The liner notes on albums from that era will show Tropea's name on a large percentage of dates. "I was doing every kind of session. Whatever they called for I'd do. The first hit I played on was the Main Ingredient's 'Everybody Plays the Fool.' Paul Simon's dates were always interesting. I remember working on '50 Ways to Leave Your Lover.' We were getting paid double-scale from 10 a.m. to 1 a.m. We'd just sit there, Paul would be with pianist Richard Tee for a day and a half just working on the arrangement. That's just the way he worked. Very meticulous, and he made beautiful records. I mean there's so many different ways out there to make a good record."
Tropea also cites the first Spyro Gyra album, with the hit "Morning Dance."
"We were kind of the ringers," he said. "That happened a lot in those days. It was me, Will Lee, Steve Gadd, and the late Don Grolnick playing the music." With a laugh, he adds that playing with the greats can happen in odd ways when you're a studio guitarist. "I played on six James Brown albums and never met him. I played on a couple of Frank Sinatra albums, and never met him."
While doing his studio work, Tropea played a lot Fender guitars, citing their versatility. But things sometimes change.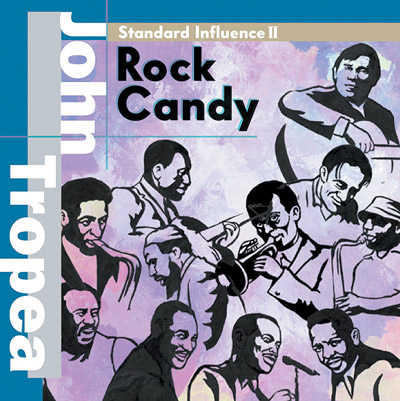 "On the latest record I play an L-5," he said. "I have three of them – one's a Wes L-5, the other is a '64 CES. That's my sweetheart. And my favorite live guitar is actually a Byrdland with an L-5 neck, which is just a thinner L-5. It has exactly the same dimensions and same wood, it's just thinner. And you can't get them to make them anymore. I lucked out when I found it in '98. It was a year or two old, and it's just fantastic for live playing." He also, on occasional live gigs, plays a Sadowsky double-cut solidbody.
Like many guitarists, Tropea has managed to accumulate amplifiers. The more notable vintage boxes include a '64 Fender Deluxe and several other Fenders, including a completely original '64 Concert, a '60 Fender Pro, and a couple "odds and ends." More recently, he has been using a Fender Supersonic.
One of his recent gigs included filling in for Matt "Guitar" Murphy in the Blues Brothers after Murphy suffered a stroke (he is recovering), and Tropea would like to gig more with his band. "We play Japan and around here, but I'm trying to book more colleges and the West Coast. It's so hard right now because people still know me, but promoters don't always know who I am." His band consists of, at various times, world-class musicians like Will Lee, Anthony Jackson, Steve Gadd, Lou Marini, Dave Mann, and others, depending on what the players are up to at the time. It's a pretty simple equation. "We worked on so many records together through the years that I was able to make many great friends and contacts. We're all very close and have a good time playing together." – John Heidt
---
This article originally appeared in VG's May 2008 issue. All copyrights are by the author and Vintage Guitar magazine. Unauthorized replication or use is strictly prohibited.
---
The John Tropea band