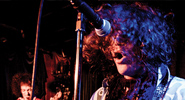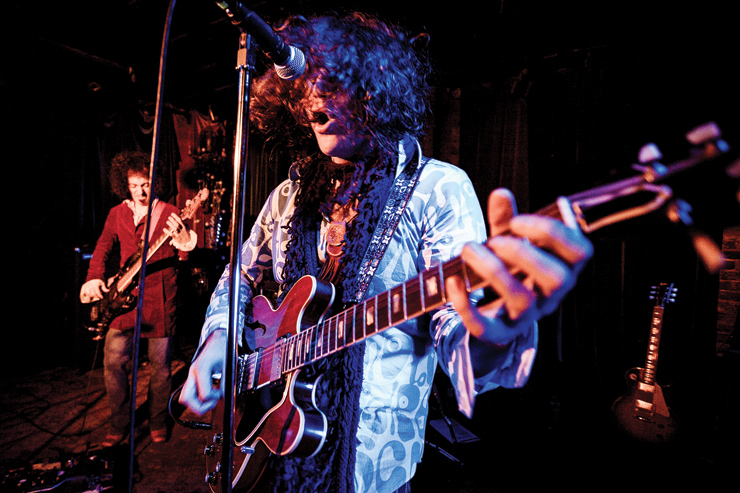 J.D. Simo moved to Nashville seven years ago and quickly landed in the coveted hot spot as the lead guitarist in the Don Kelley band. After four years playing four nights a week in Nashville's lower Broadway district, Simo took a hard left, forming a power trio that bears his name (with bassist Frank Swart and drummer Adam Abrashoff) and carries late-'60s rock sensibilities with strong improvisational leanings. Simo – the band – has since been blazing trails across the U.S. We caught up with its leader as the group readied a second studio album.
Why does a guy making inroads as a session player and playing with the Don Kelley gig set it aside to start a rock band?
The desire was always there, and I had tried to make this happen before, but the chemistry hadn't been there. When Frank called me to jam with him and Adam, I quickly found that these were the only guys I wanted to play with.
Has playing in the band setting changed your gear choices?
Completely. I'd always lusted after the Gibson/Marshall thing, which suited the sound of this band. My love of Duane Allman, Paul Kossoff, Billy Gibbons, Jeff Beck Group, and late-'60s Clapton shaped my desire for that sound.
Gary Bohannon helped me get my tone together. I had a reissue Les Paul, a Marshall, and some boutique amps, but Gary helped me understand how frequencies need to blend in a band, and how to keep things from sounding like mud. That long journey really sent me playing all sorts of gear. So between Gary and Tommy Hatcher, I got to play through a ton of vintage Marshalls. I landed on a '67 100-watt Super PA, which is essentially a '67 Super Bass and is cleaner that the '69 50-watt I was using. Going to the 100-watt had less to do with volume than the feel, frequencies, and lack of compression. The 50-watter's compression made it hard for my guitar to mix well with the rhythm section.
The next step was acquisition of the '62 ES-335, which Gary pulled out one day. It had a Bigsby on it at the time, but it was red with the block inlays. I convinced him to switch it to stop-tail, as the holes were already drilled. When he did, the guitar opened up and I found myself selling everything I owned to buy it from him, and now I don't have a want for anything else! That, along with a wah and the Marshall, and I'm very happy.
Do you use a variac with the Marshall?
I do. Gary showed me how to use one to get the most out of the amp. Marshalls and old Voxes want to see 110 volts, but we get 120 to 128, which will kill tubes, so the variac lowers the voltage going to the transformers and tubes. The amp sounds better and last longer.
What kind of wah?
I use a Dunlop Bonamassa that I modified; it had a tad too much low-end and the throw of it was a little too long. I also painted it psychedelic. I had a '67 Vox wah and it was the best-sounding wah, but it broke down, which really broke my heart.
The key to a good-sounding wah is to have it be a bit microphonic and having a shorter throw. Something being extremely microphonic is a problem, but being less so gives it a very reactive, and human, quality. Bonamassa showed me his and I was ready to try it – and I was ready to be less than impressed. But I was very pleasantly surprised. The second I plugged it into my rig, I knew it was right. It had that microphonic quality I was looking for. It is a great wah, and you can tailor it some like I did, if you want to.
How do you keep your sound consistent from venue to venue using a single guitar, amp, and wah?
When we started, we set up like most bands do, with our amps facing the audience. Frank, who is a successful engineer and producer, was getting frustrated with just the issue you are bringing up, consistency of sound from room to room. One night, he suggested we face our amps sideways, pointing at ourselves, not the audience, and we found that our sound was much more consistent. This also keeps our amps from beaming sound directly out into the audience, and we don't have to rely on monitors. As far as the one-guitar thing, I really think bonding with one guitar really allows me to know the nuances of it, and play it better. And frankly, all of my favorite guitar players were known for playing one instrument.
---
This article originally appeared in VG August 2013 issue. All copyrights are by the author and Vintage Guitar magazine. Unauthorized replication or use is strictly prohibited.
---