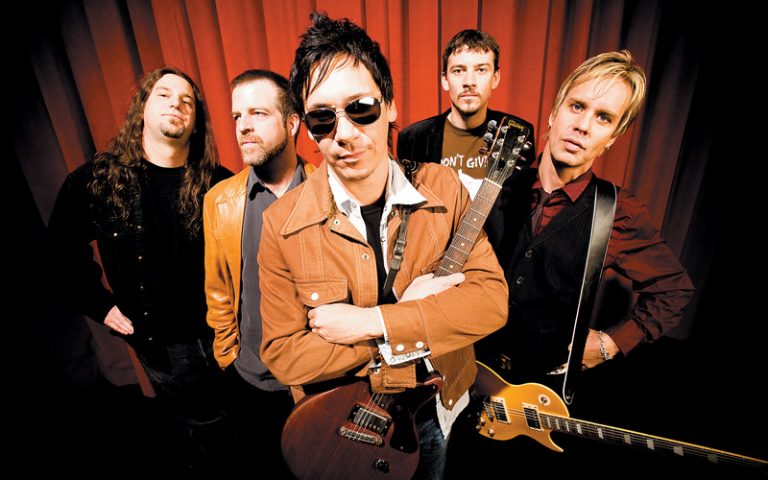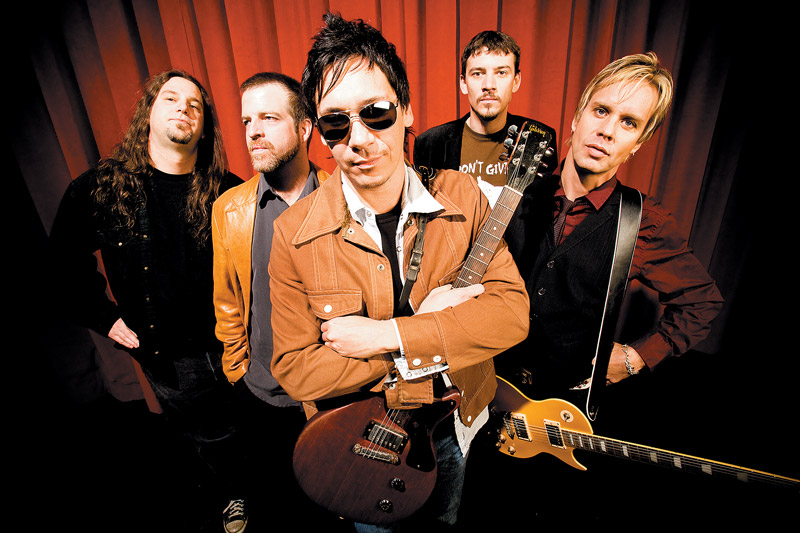 "[My '59 Les Pal Junior] sounds so good that whoever's going to play the main part in a song plays it. I insist! I think the pickups are late '60s or early '70s Alnicos, and the damn thing is so warm."
Joe Peña, primary songwriter for the Arizona-based rock band Greyhound Soul, says their latest album, Tonight and Every Night, is slightly mellower than their previous three because it came from a place writers don't always want to go.
"Our other records have more pop and rock stuff going on," he said. "But I wanted to make something more personal. And I wanted to make it a little more quiet," he said. "The songs came up like they always do, from relationship(s)."
Despite the quiet, there's lots of moody, atmospheric guitar guiding the songs here supplied by Peña, Jason DeCorse, and Robin Johnson.
Peña formed Greyhound Soul in 1995. "I didn't want to play drums anymore," he recalled. "I had a guitar and wanted to write songs. Everyone has a great guitar player in their lives, and for me, Jason was the guy. He liked some of my stuff and it turns out he's an amazing player. I knew he was good, but I didn't realize he had the kind of emotion, you know?" Bassist Duane Hollis and drummer Alan Anderson were playing in a local heavy metal band that had lost its singer. Peña also points to Robin Johnson's guitar playing as one of the band's strengths.
The band recorded at Loveland Studios, in Tucson, and for the first time, digitally. "It was a lot more fun. It was effortless," he said. "Nathan Sabatino recorded and engineered it, and he was such a great guy to work with. Anything you wanted to do, he would do it. It's kind of bizarre when the guys who know how to do it and do it well are working on your record. We pretty much just went in and knocked out the tunes." Laughing, he adds, "It probably could have been better. There's a lot of nicks and dings."
Greyhound Soul spends most of its collective time around Tucson, Phoenix, and Bisbee. But lately, it has been making treks to Europe. "People pay a little more attention there," Peña says. "They really seem to dig it and like to go out and check out the band instead of just going out for beers. It makes you play differently. We had to change the whole game, which was awesome for us. It's fun when you can hear each other and you're playing with the other guys in the band. That's the sh*t right there, you know?"
Peña's guitar collection has taken a different route than most players of his age. "I've never bought a guitar," he admits. "I'll still buy drums all day long… cymbals, old high-hats, that's the neat stuff for me." His guitar collection started with one he never gets to play – a '59 Les Paul Junior given to him by his father. "It sounds so good that whoever's going to play the main part in a song plays it. I insist! Dad gave it to me when I was 13 and wants it back now, but I'm not going to give it to him!! It's mine. I think the pickups are late '60s or early '70s Alnicos, and the damn thing is so warm. It's really the sound that's on all of our records. If we have a sound, that guitar is one of the main reasons for it."
He also points to a Dean resonator he admittedly can't stop playing. "A buddy gave it to me and I can't put it down," he said. "He gave it to me because he wanted to see what it sounded like onstage. So far I've found a way to hold on to it. I love the way it sounds."
He also has an old Guild he "got in an odd way," though he doesn't offer up details. Other notable guitars in the band include DeCorse's '72 Fender Telecaster that was a gift from his own father.
Peña prefers Fender amps, and they don't have to be vintage, he says. He has a Twin and a Blues Deluxe that he says he simply "hooks up and looks for what's working."
Asked what the future may hold for Greyhound Soul, Peña says he'll keep writing, and they'll keep gigging, plowing ahead forging its sound created by their unusual mix of backgrounds and, especially, musical influences. "Everyone in the band kind of comes from a different place," he said. "It's funny how it works. It's kind of a shame we never got to the point of a band that lived together, you know? But, it works!" – John Heidt
---
This article originally appeared in VG's May 2008 issue. All copyrights are by the author and Vintage Guitar magazine. Unauthorized replication or use is strictly prohibited.
---
Joe Peña and his band perform "Bad Man"