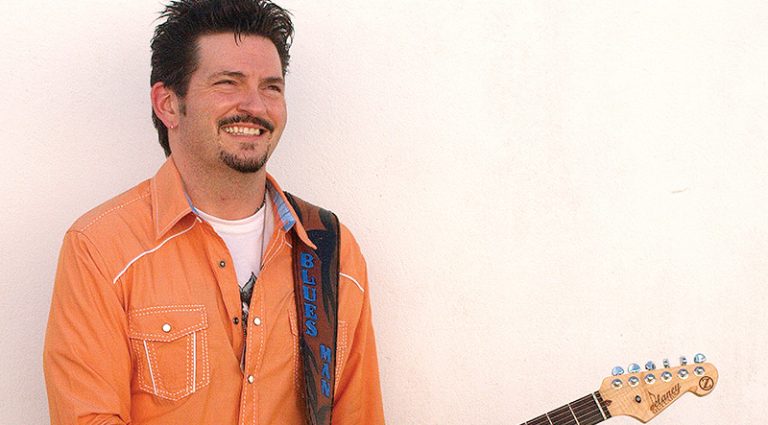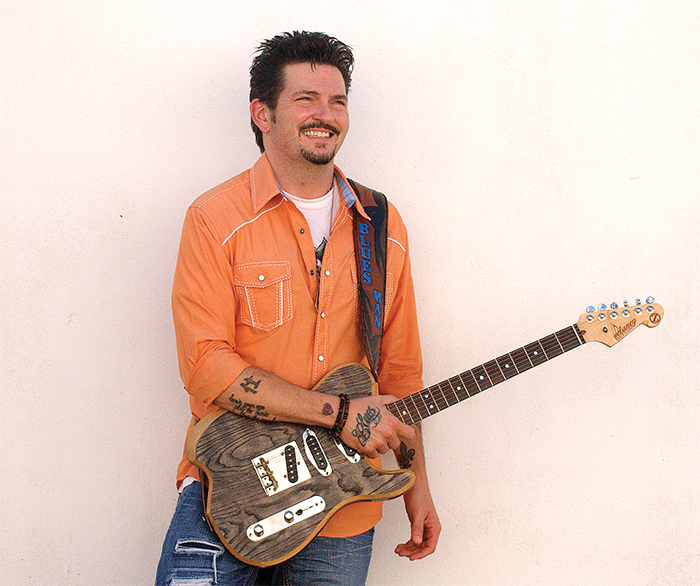 Following a stint of nearly four years in the Royal Southern Brotherhood, Texas-based guitarist Mike Zito is focusing on his solo career and has a new album, Keep Coming Back. Like his other recordings, it's chock full of personal, gutwrenchingly honest songs.
Zito was co-founded the RSB, but left in October of 2014.
"It was an exciting group and a thrill to be a part of," the guitarist recently said of the band. "But in the end, it just wasn't what I was going to do for the rest of my life. I had my own music to focus on. I already had eight albums when I joined, and there was no way in hell I was going to give that up for good."
Keep Coming Back features Zito's backing band, the Wheel, and includes three songs co-written with singer/songwriter/guitarist Anders Osborne. Their friendship dates to 2008.
"We toured together and went through some rough times," Zito detailed. "The end result was recording the duet 'One Step at a Time.' After that, Anders produced my album, Greyhound."
Zito noted how the recording process for the new album was different and revelatory.
"I had the honor of working with producer Trina Shoemaker this time around," he said. "We really hit it off and it was a serious change in the right direction for me – just a fresh sound and modern approach. I didn't bring any big themes, just the best songs I had to offer, which left room for interpretation. We also didn't track everything live all at once this time. We did some work on particular songs where we used some drum loops and layered guitar parts. It was nice to have the time and focus to really try some things out musically."
As has been his tendency, he wrote the songs in first person and didn't pull any punches.
"I have nothing to hide; it seems my honesty is what people relate to most," he said. "Anders told me early on, 'If you don't believe what you're singing, you'll never be a good singer.' I try not to write fluff; I try to make every word count."
Keep Coming Back also includes two covers, Bob Seger's "Get out of Denver" and Creedence Clearwater Revival's "Bootleg."
"Two of my faves, Seger and Fogerty, so why not?" he said. "That's kind of where I'm at, musically, lately – back to being a kid again and loving it. Both of those songs absolutely fit my band so well."
Most listeners would probably place Zito's music in the "Americana" category, which is fine with him, but he is feisty about his songwriting.
"I prefer that genre," he emphasized. "I believe, truly, that is what I do. I absolutely adore the blues, but I can honestly say that I am not a purist by any means and I certainly love country and rock and roll as much. But I don't really consider genre when I am writing the song; the song will decide for itself where it wants to go. That's what makes it fun for me as a guitarist."
Zito's current instruments of choice are made by Delaney Guitars, in Austin, including his signature Big Sky model.
"I met Mike Delaney in 2010, in Atlanta," Zito recounted. "He came to my show and invited me to his shop the next day. I bought a rosewood Telecaster and we decided to build a prototype; it's pretty straightforward, with a swamp-ash body, a very fat '50s-style neck, standard Tele controls, and two Klein humbuckers. The Big Sky was one he'd been working on before, with the notch cutout, and we went with that body shape. That's my main guitar. Since then, he's made me a single-coil model with a Tele bridge pickup and two Strat pickups, and several versions of the two-humbucker model."
On the new album, he also used a Heritage H model, a PRS McCarty with P-90 pickups, and a Fender Custom Shop Telecaster.
"I used a $100 12-string electric on 'Early In The Morning'," he said. "It was a bitch to keep in tune, but it made it through the take!"
Acoustic guitars included a Gibson Hummingbird he says was "a 10th anniversary gift from my wife," a Guild F-50 Rosewood ("it's a huge-sounding guitar"), and a no-name nylon-string.
Zito finished a five-week European tour in November, toured the Midwest in December, and the West Coast in February. Plans for the not-too-distant future also include an acoustic album and recording with his oldest son, Zach.
---
This article originally appeared in VG June 2016 issue. All copyrights are by the author and Vintage Guitar magazine. Unauthorized replication or use is strictly prohibited.
---