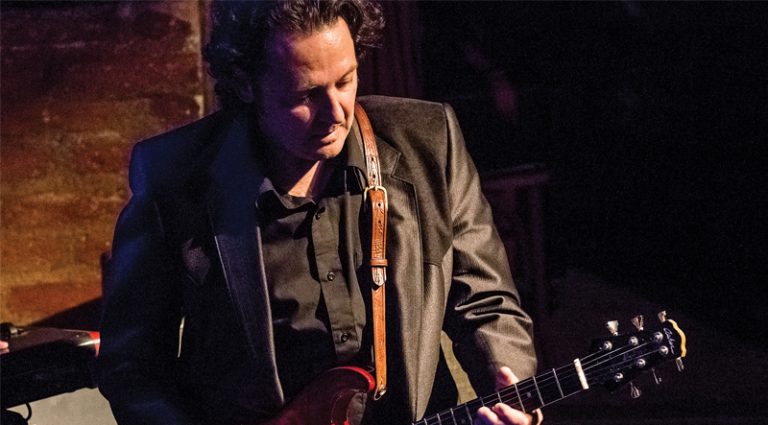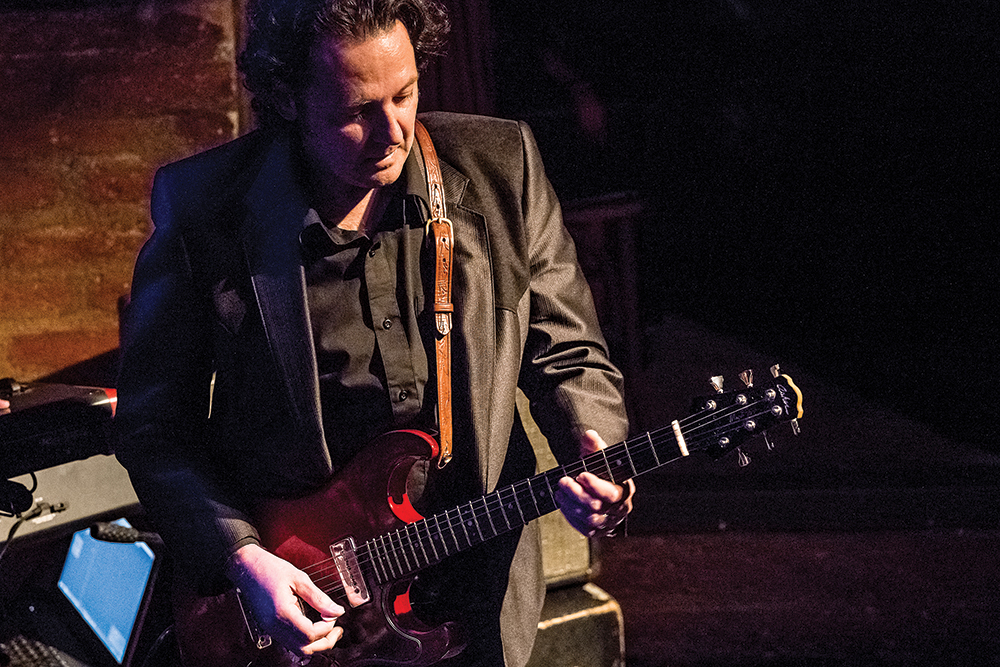 Fans of The Black Crowes remember Marc Ford as the gifted guitarist who played on what many consider the band's best albums, The Southern Harmony and Musical Companion, Amorica, and Three Snakes and One Charm. But Ford is a multifaceted musician, producer, and songwriter whose worked with dozens of artists. His current album, The Vulture, reunites him with his Long Beach California posse The Neptune Blues Club. His modus operandi is strong songs, boogie, and blues-filtered rock. He's a guitarist on a journey, and that journey has come full circle.
How did your gather ideas for The Vulture?
I came out of a period where music wasn't really doing it for me like it used to. I woke up one day and threw Jimi Hendrix on, and it became exciting and fun again. I called the fellas after Holy Ghost and knew I wanted to make a record that was a little more fun, not so serious.
I had four songs; "Deep Water," "Girl Of Mine," and "All You Need To Do Is Love." I knew I could hang a record on that. I could fill in the blanks with Mike Malone's tunes. The other ones came together at the last minute. I had no idea what I was going to do. I booked the time, asked for the money, and asked the people to do it. All I had to do was get there.
Making John Vanderslice the producer was ultimately me ditching responsibility of telling the other guys how things were going to be cut. I said, "John, you make the decisions and I'm going to be a guy in the band." John cut out any fat. We had a time restraint and he doesn't keep second takes. We got right to business to find tunes that were strong. It happened so fast I almost didn't know what we had done until it was all over. Everybody was functioning off their instincts. People have mentioned the lack of solos on it, to which I say, "Come and see the show."
But the title track has a great fuzzy solo.
What you're hearing is a the old 18-volt power booster from the '70s. Jeff Beck and David Gilmore used it. It's got Bass, Treble, and Gain. Now they also put Volume controls on them. It's got a hell of a lot of gain on it.
Most of the record was cut with a '70s Fender Champ that John had. I used that and a Satellite amp. I just clobbered that amp with this power booster (laughs). It's like fuzz, but it's just killing the amp. I really love it.
Does playing with Neptune Blues Club alter your personality as a guitarist?
Absolutely. It's probably the main reason I've always enjoyed different musical scenarios. Music being communicative in nature, I respond differently to everybody else's playing. There are things The Neptune Blues Club can't do and they know it. I just take my songs in these scenarios, place myself in that arena, and respond accordingly.
What's your favorite guitar?
My Bill Asher signature model and my Trussart. Those were the only electric guitars I used on the album. Since then, I've got one of Bill's new guitars – a goldtop with humbuckers, neck-thru body, one-piece like a Firebird. Like on the Les Paul side, but you can carry it.
What's the deal with you and Magpie Salute, with Rich Robinson?
It started with Rich calling me to his studio. He had his band and invited Eddie Harsch and I. We all said, "Whatever has or hasn't happened in the past doesn't matter. What really matters is that we have a musical language together that's pretty fantastic, and has nothing to do with us." It's just there. To try to find that with anyone else, you may not ever.
I've been fortunate to have that with a few people in my life. Rich and I know each other, musically, but as far as two guys, we really don't know each other that well for all the time we spent together. Since then, we've been able to grow as friends. The idea is family and friends. When you don't have it, you realize how precious it is, what it means, and to take care of it. We're trying to be delicate with the whole thing and let it play out on its own to see what happens.
Can we expect an album?
I would hope so. I'd imagine that if everything was going well, that would be the natural progression.
---
This article originally appeared in VG April 2017 issue. All copyrights are by the author and Vintage Guitar magazine. Unauthorized replication or use is strictly prohibited.