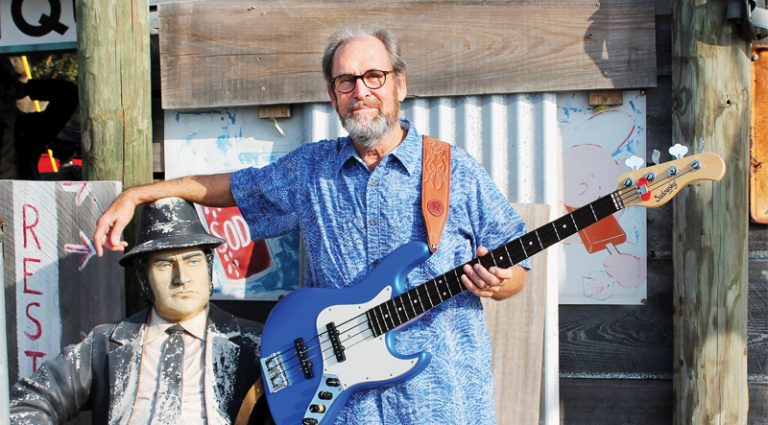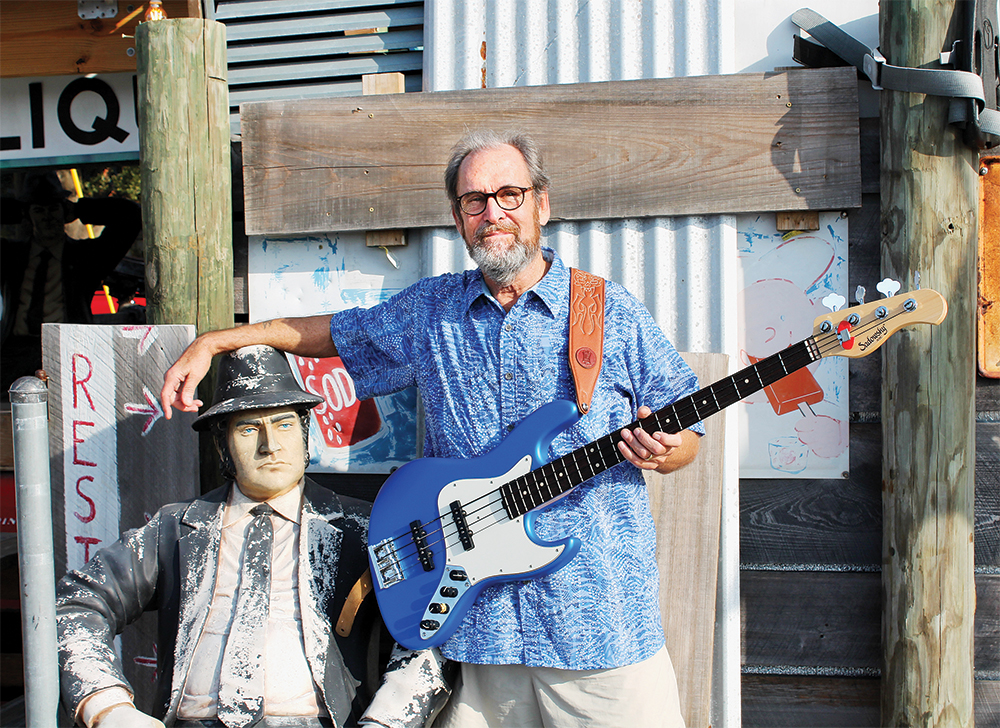 Dave Hope's musical odyssey began with playing trumpet and tuba in school accompanied by a fascination with the sounds created at Muscle Shoals and Stax. Its impact, says the original bassist in progressive-rock icon Kansas, was immeasurable.
"That music sounded like the band had played a club the night before then came straight to the studio," he said. "The bass lines by David Hood and Duck Dunn were amazing; something as simple as 'Green Onions'… you can't help but tap your foot. There were a lot of other songs that had cool, simple bass – 'Peter Gunn,' 'Black is Black,' and others."
One of Hope's pre-Kansas aggregations, White Clover, served for a time as house band at the Roach, in New Orleans' French Quarter. While in the city, he watched bands including the original Allman Brothers, at the Warehouse.
 "Good grief, I was mesmerized. There are only two groups I've seen live where I've stood there slack-jawed – Fleetwood Mac with Peter Green, Jeremy Spencer, and Danny Kirwan, and the Allman Brothers."
Hope played in Kansas from 1970 to 1983, so he was there for its evolution, and recalled that many fans were surprised to learn its origins.
"People thought it was odd we came out of Kansas," he chuckled. "London might as well as been as close as New York. All we wanted was to make a living, and you do that by playing covers in clubs or you come up with original music and try to get a record contract."
Kansas chose the latter, and Hope recalls how the early definition of "prog rock" was murky.
"People always think it started with a band like Genesis, but if someone asks me about the first prog album I ever heard, I say it was Sgt. Pepper. If that wasn't prog, I don't know what was."
There were, of course, comparisons between Kansas and British prog bands such as Yes or Genesis. But, Hope notes, "We had a rock-and-roll base, but the musicianship of the English guys was just off the charts. One difference was that while we could play seven-minute songs and change the time signature every 30 seconds, Genesis or Yes couldn't do a rock and roll song; it wasn't in their DNA."
During the heyday of the original Kansas, Hope typically staged a Fender Precision, and he was an early user of Ampeg SVT amps.
He is not along among musicians who at some point in life undergo a spiritual shift, though not all become motivated to leave full-time music. But that's what happened; he and guitarist Kerry Livgren departed Kansas and played briefly in a band called AD, which some referenced as a Christian-rock band (Hope described it as "playing in a band with Christians"). He was later ordained an Anglican priest, and for many years served a church in Florida from which he recently retired. But the ol' rock-and-roll roots still beckon. He has sat in on occasion with Kansas, and played on two tracks from the band's 2000 album Somewhere to Elsewhere. He still plays in more than one band.
"Now, I use a Sadowsky," he said. "It has switchable active/passive pickups and great action."
---
This article originally appeared in VG April 2017 issue. All copyrights are by the author and Vintage Guitar magazine. Unauthorized replication or use is strictly prohibited.