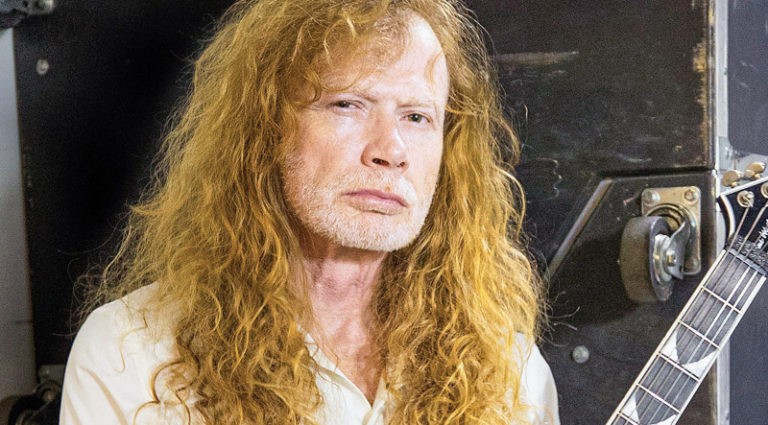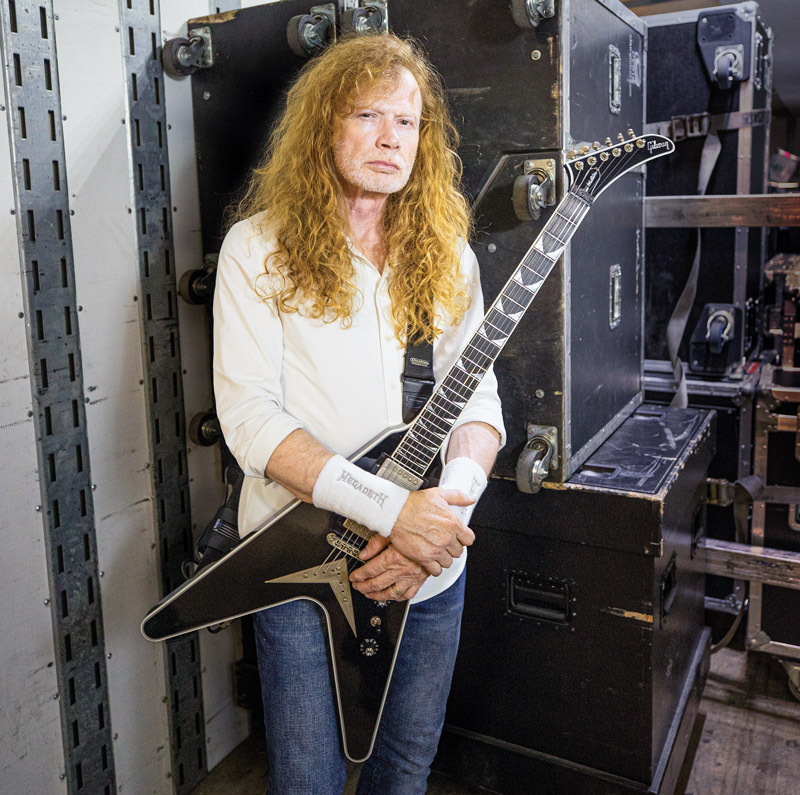 One of the most rugged, resilient rock musicians ever, Megadeth founder Dave Mustaine is a thrash-metal pioneer who has weathered band turnover, addiction, and throat cancer.
Megadeth's new studio album, The Sick, the Dying… and the Dead!, is a ferocious, focused effort coming six years after Dystopia and its Grammy-winning title track. The second album with guitarist Kiko Loureiro, it didn't include original bassist David Ellefson, who was dismissed after a personal scandal. Testament bassist Steve DiGiorgio re-recorded Ellefson's parts before former bassist James LoMenzo rejoined as a permanent member.
What was it like, following Dystopia and its huge success? Was there pressure?
Pressure? No. It didn't feel like that. It would've been different had we not worked hard for it – if it just kind of came to us like a lot of other genres of music where you see people who win and win and win and you think it really doesn't have anything to do with musical merit or talent at all because a lot of people who win awards have songwriters. That's not fair.
Did you have a direction in mind for songs and themes? Work on the album started before Covid, but it's almost eerie how it coincides with current events.
Well, you can do that with just about any Megadeth song, except the ones that are fantasy. I watch the news. I paid attention in school. I studied as much as I wanted to. I paid attention to world history and American history. I learned a lot about the law and medicine. Here I am. I'm writing about things that make me happy, whether it's exposing light on stuff that's bad or standing as both judge and jury with what I think is a better outcome to some problems we have. I've been through a lot of stuff, and some of the songs talk about personal experiences, mistakes I've made, and how I've overcome them.
I'm really, really excited about how this record stepped up over Dystopia, which was as close to a masterpiece as I've come since Rust in Peace. That was really a well-thought-out, well-planned record. We did take a lot of time to make that record, too.
It was a lot easier to write this record because I had time to start assembling all the parts. We went into the studio and I showed Kiko all my riff folders. It was pretty overwhfelming. There was so much stuff there. Just pick up a guitar and play and if it's a really good riff, you record it and put it into a folder. You get a plethora of good riffs saved up.
I always think of it like, "It's time to make a record and be the best you possibly can, and don't copy anything you've already done." When a riff doesn't fit a song, it doesn't matter whose it is, it's taken out. If there's a song that's been submitted to the band during the songwriting process and it's a great song, we use it. It doesn't matter whose it was.
Did Steve DiGiorgio dress the bass tracks with his own style?
Steve brought his own style and skill to it because of his superb musicianship. I haven't had a chance to tell anybody how great Steve's been. He came in as a session performer and during the time he was there I fantasized a lot about what it would be like if he didn't have another gig. I really dig Testament and I respect the band. I wouldn't want to poach somebody. He was a breath of fresh air. Testament is a great band and we were lucky to have him.
What does it mean for you to endorse Gibson now? You have the Flying V EXP and the new Songwriter acoustic signature models.
I always wanted to be a Gibson man. There were some things that got in the way. The timing wasn't right. There was a period where Gibson went through changes. After that, they became the company we all know and love. I couldn't wait to get in contact with them about being an ambassador.
It's quite a responsibility to be an ambassador for the company because it has such a proud and magnificent history. I couldn't be happier. It just happened that the planets aligned and I went to Gibson.
---
This article originally appeared in VG's October 2022 issue. All copyrights are by the author and Vintage Guitar magazine. Unauthorized replication or use is strictly prohibited.