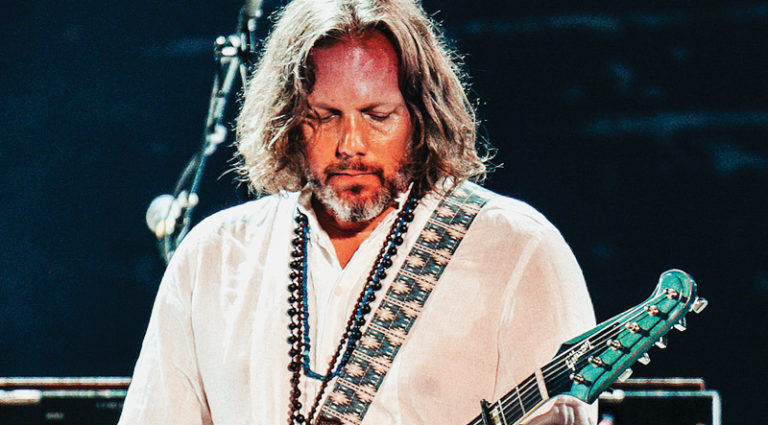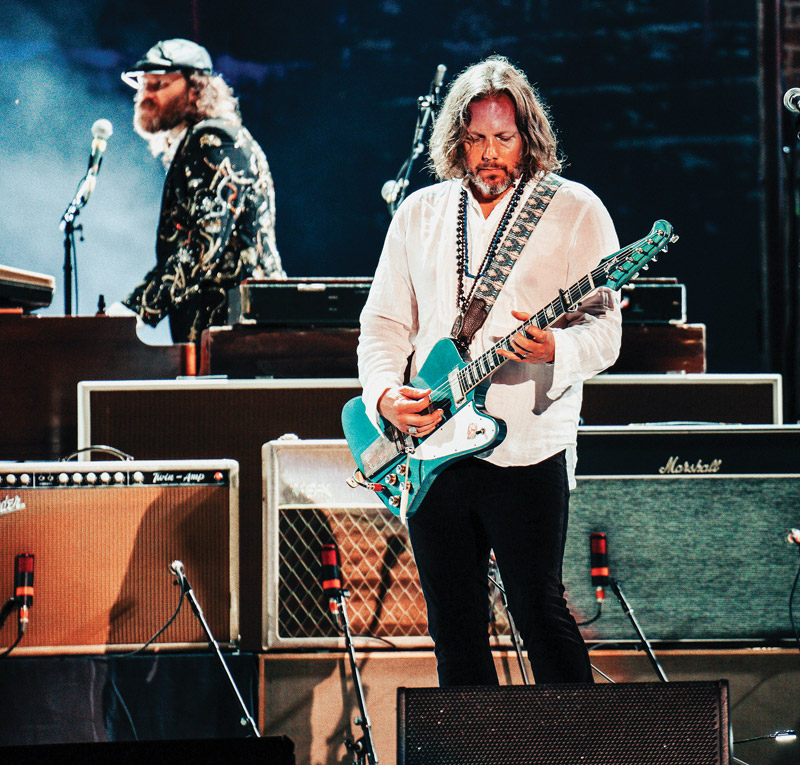 The Black Crowes' new six-song EP, 1972, shows the band exploring rock classics from that year – the seeds of which propelled them to superstardom. For more than 30 years, the band has been mining epic '70s swagger, and they do it oh so well. Here, they cover songs by T-Rex, David Bowie, and The Rolling Stones, all painted with Rich Robinson's fierce guitar playing.
How did you guys come up with the idea for 1972?
The idea came to us, and we thought it was cool. There was an amazing amount of songs and bands that existed in 1972, before all the corporate interests and greed got involved on an industrial scale. People could be artists; what always drew me to that was how unique everyone was. When you heard Aretha Franklin, you knew it was Aretha Franklin. Stephen Stills and Neil Young had their own identity. From The Rolling Stones to Led Zeppelin, it felt like music was bigger back then. The field was broader even though there were fewer bands. It always meant something to me, personally, and when I look at that list of songs, I think, "Holy s**t!"
It must have been tough choosing only six songs from that year.
We picked songs we thought we could do well or that we could add a little bit to. "Rocks Off" was a no-brainer for us. It's been incredibly influential. We grew up loving T-Rex and "Moonage Daydream." It was amazing for us to do a David Bowie song and tweaking it a tiny bit. "Papa Was a Rollin' Stone" is more of an R&B song, but we brought our rock and roll to it. We thought, "What's the difference between playing a song and bringing something to it?" Whatever we do, we're going to sound like us.
The slide solo on "Papa Was a Rollin' Stone" has some of your best playing.
I was trying to put a rock-and-roll flavor to that song. I recorded it at my home studio because I was sick on the last day. I used my Dan Armstrong that I've had forever. To be able to bring that guitar to that song was very cool.
"Easy To Slip" came out great.
We went back and forth about adding electric or acoustic guitars. I wound up doing my parts on acoustic, then doubling it. One of my favorite things sonically is playing acoustic guitars with drums. You have that organic wood that sounds so incredible. You think about Crosby, Stills, Nash, & Young, Led Zeppelin III, and Every Picture Tells a Story, where you have these prevalent acoustic guitar sounds with drums behind it. It has a specific element that moves me. The same thing with "You Wear It Well" with the 12-string. A well-recorded acoustic guitar is one of my favorite things.
You recently received a new guitar from Martin.
One of the things that has been a part of Chris and I since before we were born was a '53 Martin D-28 that my dad had. He passed away in 2013. I didn't want to tour with that guitar because it's too sentimental. We talked to Martin about making one, and they were cool and supportive. So, we decided to turn it into a series (Rich Robinson Custom Signature Edition D-28). It's a tribute to my dad. I wanted to call it The Appalachian after the name of my dad's duo. I sent the guitar to Martin, and they matched everything exactly. Martin wanted to get everything right, and they did.
How are the Robinson brothers getting along?
It's been great. Being in a band is like being in another family. You have dynamics, and if you've been in a band together since you were teenagers, you have a double dose of dynamics. You have a real family and the family of the band. Going through what we've been through over the last 32 years, it's hard to change. That's why we chose to move forward with new people. People push agendas, have different motives, and we found that a lot of people in our past came out and had their own motives. It manifested itself in keeping Chris and I apart – divide and conquer.
Our old drummer (Steve Gorman) once said, "The scariest scenario was when Chris and I got along because no one could stop us." I was like, "Why would you tell me that?" People would manipulate us and say things like this, so Chris and I now communicate directly. We have conversations, we're honest, and it's the best thing in the world for us. When it's a positive environment, Chris and I can flourish. We can account for our own triggers towards each other, but if you have people that push negative agendas, we don't have time for it. We want to play our music. We want to be positive and cool, and we're thrilled with how it's going.
---
This article originally appeared in VG's October 2022 issue. All copyrights are by the author and Vintage Guitar magazine. Unauthorized replication or use is strictly prohibited.