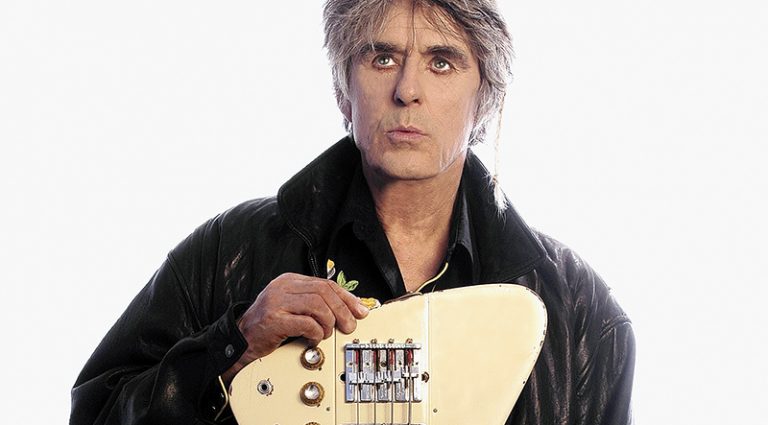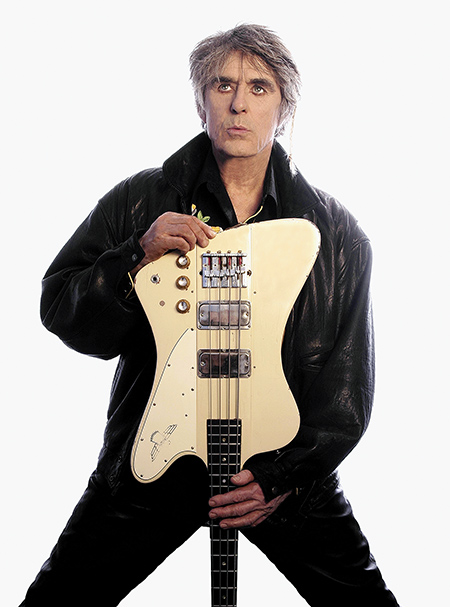 When he transitioned from playing guitar, former Wishbone Ash bassist Martin Turner kept a pick in his right hand and developed a style that combined fluid, melodic lines with an overdriven sound reminiscent of John Entwistle and Chris Squire. On his third solo album, Written in the Wind, he showcases instrumental skill as well as songwriting and vocal chops.
Your distinctive sound comes in part from a Gibson Thunderbird, which you've played for decades.
When Wishbone Ash was first in the studio, I had a Harmony I bought for £5. The producer took one look and said, "No, we need a fresh, new guitar." They rented a Fender Jazz Bass, which was completely wrong for me because it's quite clippy if you play with a pick.
Is that when you found the Thunderbird?
First, I discovered Rickenbacker basses. I had one sent over from the States in '71 – it was one of the few made with 21 frets and its neck broke when we were flying to Europe for a festival. I was really upset and rang up Overend Watts, the bass player in Mott the Hoople, asking if I could borrow one of his Thunderbirds. I ended up buying it and used it since.
What did you like about it?
I call it a cricket bat with wings. It's one piece of wood from the headstock through the body, and that design is shared by Rickenbacker. I played with a pick, so I needed a guitar that had quite a bit of low-end to it. I've played a lot of instruments over the years, particularly for recording, and strangely, it always sounds the same. Maybe it's more to do with me than the instrument.
Do you play with your fingers?
Yes, but I prefer my leather plectrum to fingers. It was made for me by an African guy and I have two or three with slightly different thicknesses.
What kind of strings do you use?
Rotosound. They've got a trashy edge to them; I use a .105 on the bottom.
The Thunderbird was the main bass on Written in the Wind?
Yes, and on one or two tracks I used a Fender Precision.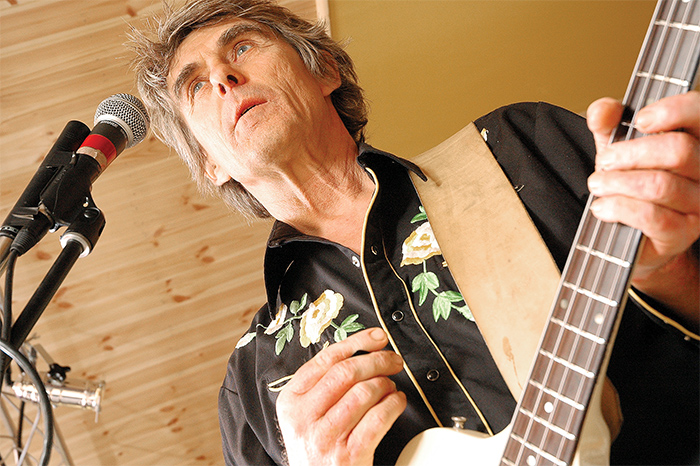 How did you record the album?
I discovered 15 years ago a multi-track recorder called the Otari Radar, which was one of the very earliest digital systems. It's crude by today's standards, but I love the sound of the converters.
What kind of outboard gear did you use?
I've got Neve compressors and I'm a big fan of old valve compressors like Altec. We record digitally on a format that's closest to analog. I'm always after that analog warmth, and in some cases, distortion.
What was your amp rig on the album?
A Hartke driving an Ashdown single-15″ cab. On the top end, I use an Ashdown amplifier that drives a 2×10″ cab. I replaced the preamp valves because I couldn't get enough distortion from it. I don't use a splitter; I just go into one amp and out of it into the other. The sound is a strange mixture of low-end that's clean and solid, and the midrange is maybe a bit distorted.
Can you describe what the Martin Turner bass style and sound is?
A lot of people have described my bass playing as being quite aggressive-sounding. I think that's more sound than any attitude on my part. Migrating from guitar to bass, a lack of orthodoxy gave me my distinctiveness.
---
This article originally appeared in VG May 2016 issue. All copyrights are by the author and Vintage Guitar magazine. Unauthorized replication or use is strictly prohibited.
---