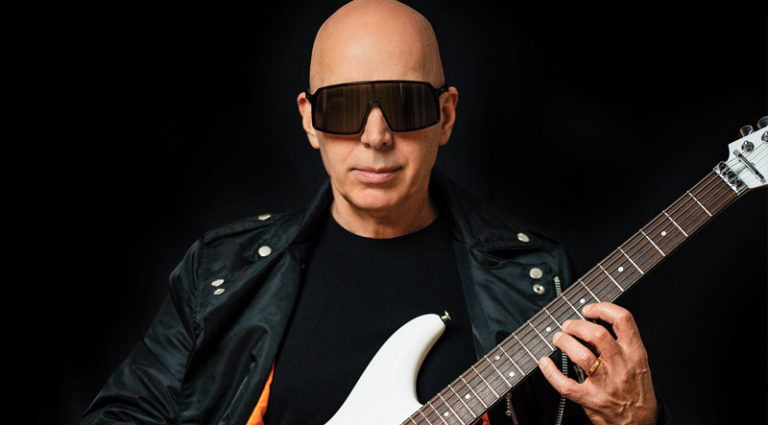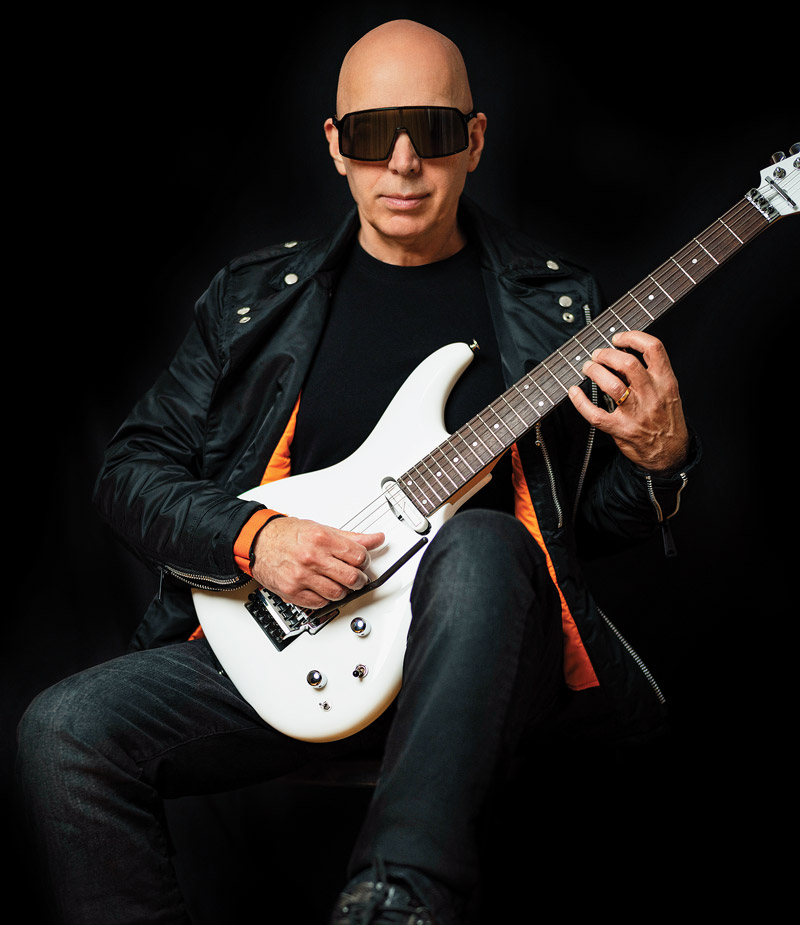 Whether orchestrating guitar instrumentals, writing comic books, or bringing his imagination to the canvas with acrylic paint, Joe Satriani has been on an artistic path for a long time. On Elephants from Mars, Satriani uses his guitar to paint beautiful music on 14 tracks that envelop the listener in dizzying soundscapes. Wherever his muse takes him, Satriani's artistry is front and center.
Did the lockdown influence the way you make music?
Absolutely. One of the biggest things you get over is the time-clock thing. On one hand, it can be a big plus if you have to marshal your coolest vibes when everyone shows up. You've only got them for a certain amount of time or have use of certain equipment, and sometimes making decisions on a second-by-second basis forces magical moments. You have to love what you're doing, go into it 100 percent, and don't look back (laughs). The title track was years in the making and went through a lot of editing. Eric Caudieux and I used my original blues solo with an entirely different set of chords underneath it. That was a wonderful, mind-blowing burst of creativity. I accepted it and I decided to work with that. I hooked up all these crazy things in the studio and did one pass. It was long and I was using the symmetrical scale, so it was kind of odd. I tried to wrestle it down to some kind of rock-and-roll vibe. It was a Jimmy Page guitar freak-out section as opposed to a session where everything was fixed. It made the whole album concept come alive.
It's dynamic and moody.
Eric and I felt we achieved some of these things specifically because we weren't in a room where we had four hours to get this song and four hours to get the next song. Once you're free from that, you realize you can stop on a dime. If we want a minute of silence, we can put it in there. We can control these dynamics on a much larger scale than if we were all standing in a room together. We wanted to keep the dynamics but still make it a fun rock album. That's what I love. Just because you're recording on a computer doesn't mean you're making an EDM record. You can make a beautiful folk album, too (laughs).
Why did you use floppy strings on "Tension and Release?"
(Laughs) Sometimes I shake my head and ask myself, "Why do you do things like that?" I had a feeling and an idea, and I picked up my seven-string guitar. I handed it to Mike Keneally a couple of albums ago, and we had not changed the strings. The strings were wobbly and old. I wrote the riff fast, recorded all the parts, and double-tracked it before I knew how the songs would get arranged. The strings were so easy to wobble. Every time I would listen to a pass, I thought it was funny. It's what the song feels like.
What other gear did you use?
The whole album was recorded with a few instruments and no amplifiers. I tried to use the best equipment I have acquired over the years and all the sophisticated ways of recording direct, and in the end, every guitar you hear is a direct into a SansAmp plug-in. That totally blew me away. Each time we finished something, Eric and I would say, "I can't believe we used the SansAmp again." Nothing came close to sounding as good. Our mixer, Greg Koller, also did an incredible job making my guitar sound as big as Kenny Aronoff's drums, but the SansAmp is very dynamic. I used my JS 24-fret models with the Sustainiac. I used those with my chrome guitar and a Jerry Jones sitar. On "Doors of Perception," I used a Martin along with an Ibanez JSA20. It wasn't the usual 150 guitars and basses (laughs).
Do you still use your Vox pedals?
I still use my Big Bad Wah. That's the best-sounding wah. Unfortunately, they don't make them anymore, but I still have 20. Hopefully, I'll find a manufacturer to help me revive the design. It's basically a vintage Vox wah with the middle section bumped up. It's what I've always thought works for my style of playing. It's not too powerful, and it doesn't homogenize the sound. These days, amplifiers have all the gain you could ever want, but the wah was designed back when there was no gain on amplifiers. The Big Bad Wah was designed around someone who plays instrumental music all night. That's why it turned into my favorite tool for expression.
You have a fine art exhibit called Beyond Reality.
I'm finishing more than 100 canvases I've done for Wentworth Galleries. I have two gallery exhibitions and it's been really fun. I'm so happy they gave me the opportunity to work on big canvases. It's been a dream since I was a little kid.
---
This article originally appeared in VG's May 2022 issue. All copyrights are by the author and Vintage Guitar magazine. Unauthorized replication or use is strictly prohibited.