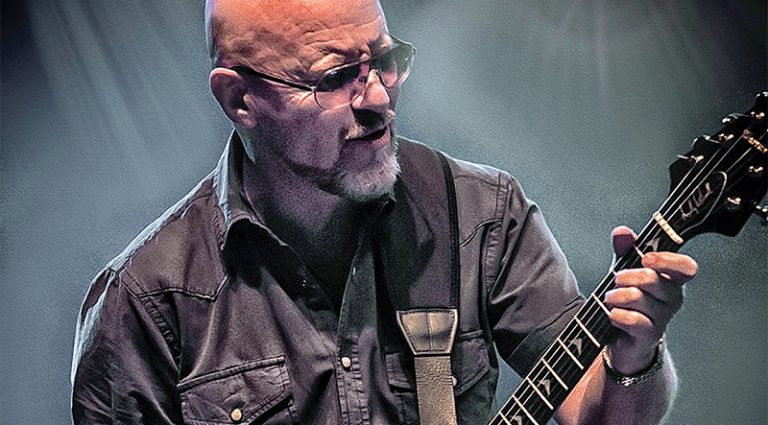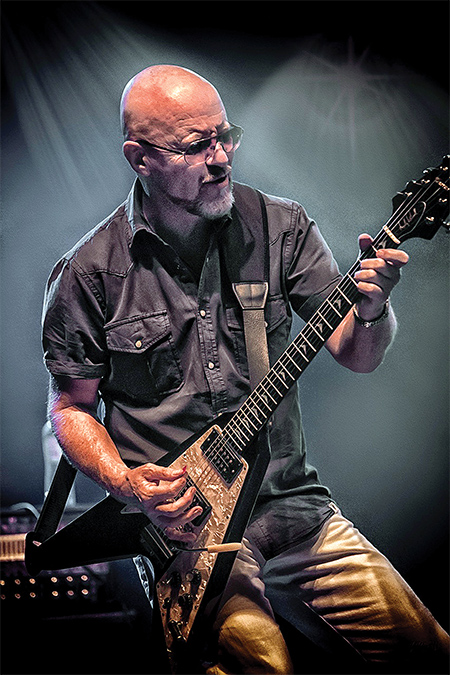 Wishbone Ash founder/guitarist Andy Powell has a new term for his resumé – "author." Abetted by Colin Harper, he recently created Eyes Wide Open: True Tales of a Wishbone Ash Warrior.
Powell has been with the twin-lead-guitar band since the early '70s. As the sole remaining original member, he's guided it through triumphs and travails including a legal battle over name rights. Now 66, he admits age may have affected his decision to write a biography.
"The strongest impetus came from my wife, and a good number of friends and fans who thought it was time to give folks the benefit of observations culled from a life in rock music."
There are similarities, he added, between writing songs and a book.
"Like certain songs, some of the chapters flowed out of me, easy as can be," he observed. "Other parts seemed like the worst homework assignment you could imagine; editing and rewriting is something I hugely underestimated."
He's straightforward about the band's history, including drug use and legal entanglements, but the book is not a sensationalistic, behind-the-scenes exposé. In it, Powell notes he always envisioned the band as continuing through different forms (personnel-wise and musically) instead of playing the time-warp card. Also, he's pleased with choices regarding personnel and musical direction; current members (including bassist Bob Skeat, guitarist Muddy Manninen, and drummer Joe Crabtree) have been together longer than any other lineup.
"When changes have been imminent, I never wasted much time agonizing who was going to be the new guy. I went with instinct. The key is once you have a band ethos and a distinct musical style, that acts as your compass. I've been really satisfied for awhile now."
Asked if he has considered calling the band "Andy Powell and Wishbone Ash," for the sake of nostalgia/marketing, he's resolute.
"Nope. That might be convenient for certain ex-members, but I never left the band and it's always been a band, regardless of personnel. Fans know this. It's just Wishbone Ash. Bands are what I love – being in them, producing albums, tours. That group effort. I've always seen myself as part of a band, most certainly in a creative sense. I lead from the front, but I always did… I just didn't know it."
Powell continues to favor V-shaped instruments.
"I use a white, early-'70s Gibson Flying V to which I added a Vibrola. I also have a couple of Royale custom-made Vs, which have a piezo system on the bridge so I can mix an acoustic sound with the magnetic pickups. I have a white TV model semi-acoustic Duesenberg guitar, which I like very much for certain songs."
More recent Wishbone Ash projects have included a live album recorded direct-to-disc in front of approximately 100 invited guests/fans, a DVD recorded in Paris, and an upcoming four-CD live box set called Roadworks. This year, it'll release a 22-CD boxed set that will include remixed and remastered material, outtakes, and a coffee-table-style book.
"Business as usual," said Powell. "We play hard, with conviction, whether in studio or onstage."
---
This article originally appeared in VG May 2016 issue. All copyrights are by the author and Vintage Guitar magazine. Unauthorized replication or use is strictly prohibited.
---