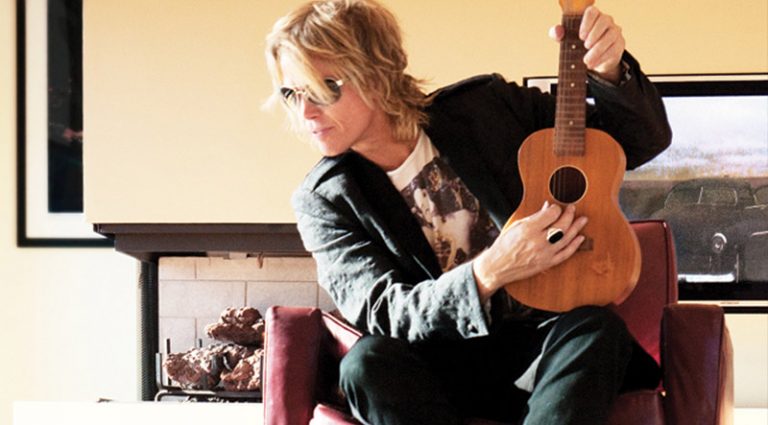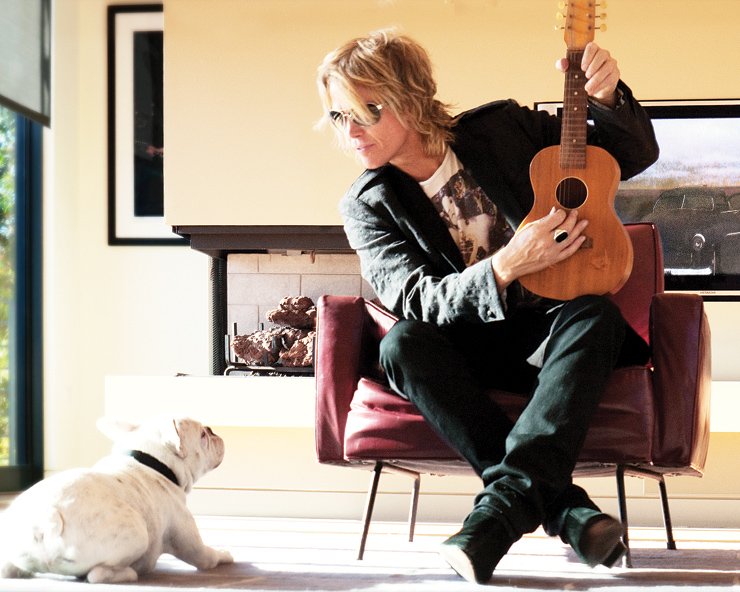 Brian Ray spent the last 11 years playing guitar as Paul McCartney's side man. While such duty would be a career topper for pretty much any player, Ray is also thrilled about his new band, The Bayonets, and his forthcoming signature-model Gibson.
How does one get a gig with a Beatle?
Well, the gig came after spending 14 years with Etta James to make me the right person – a lot of traveling, sweaty gigs, making nothing, but having the time of my life. In the '90s, I was doing a solo gig in L.A. when a man named Phillipe Rault asked if I was interested in auditioning for Mylene Farmer – the Madonna of France. I got the gig and her new drummer was none other than (future McCartney bandmate) Abe Laboriele, Jr. Fast forward to 2002, and Paul's producer, David Kahne, called Abe to do the Driving Rain album.
After that, Abe said they were going to tour, and I said "Who's going to play guitar and bass when Paul is playing piano?" He said they were looking for someone, so I stuck my arm up saying, "I'd love a shot at that." Two weeks later, David called with news of a gig playing one song, "Freedom," which Paul was going to play at the 2002 Super Bowl. Paul was very kind to me, and five weeks later we were in rehearsal for what was only planned to be a six-week tour, but that has turned into 11 years.
Later this year, Gibson will release a Brian Ray signature '63 SG…
It's one sexy beast (laughs)! It's based on the big-necked 1963 SGs. Vic DaPra and I were discussing it, and he had the great idea of putting on a Bigsby to give it more string length. Finish-wise, I thought of my '65 Epiphone Casino's "silver fox" finish. I thought that would look so sharp with a white pickguard, truss-rod cover and rear-cavity plate, giving it a tuxedo look. It has big 6100 frets, coil taps, and even-taper pots. I'm thankful to Vic and Phillip Whorton, of the Gibson Custom Shop, for making it happen.
Your new band is The Bayonets…
It's with my longtime collaborator and great friend Oliver Lieber, who's a talented producer. We were thinking about a raw, guitar-hero approach like Duane Eddy or Dick Dale, with big drums like Black Keys or Jack White.
What are some of your favorite instruments?
My '57 goldtop Les Paul is one of the best-sounding guitars I've ever played and the one I've owned the longest – since my teen days with Phil Kaufman. I played it on every Etta James show except one. And I have a '59 flametop Les Paul that's just ridiculous – it looks brand new! I also have some other Gibsons including some '50s TV Juniors and a '62 PAF ES-335 dot-neck that's beautiful.
What's next?
I'm really enjoying getting more fans of real music turned onto The Bayonets, it's a great motivator. That, and hopefully a whole lot more music with Paul McCartney… we'll see what he has in store!
---
This article originally appeared in VG August 2013 issue. All copyrights are by the author and Vintage Guitar magazine. Unauthorized replication or use is strictly prohibited.
---