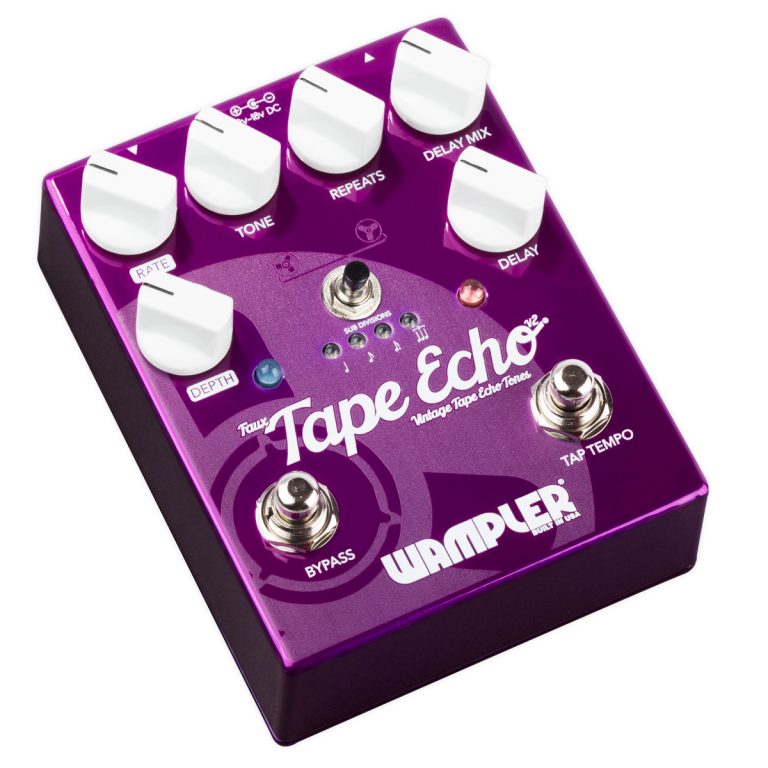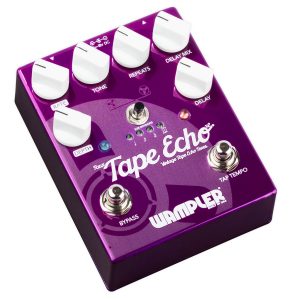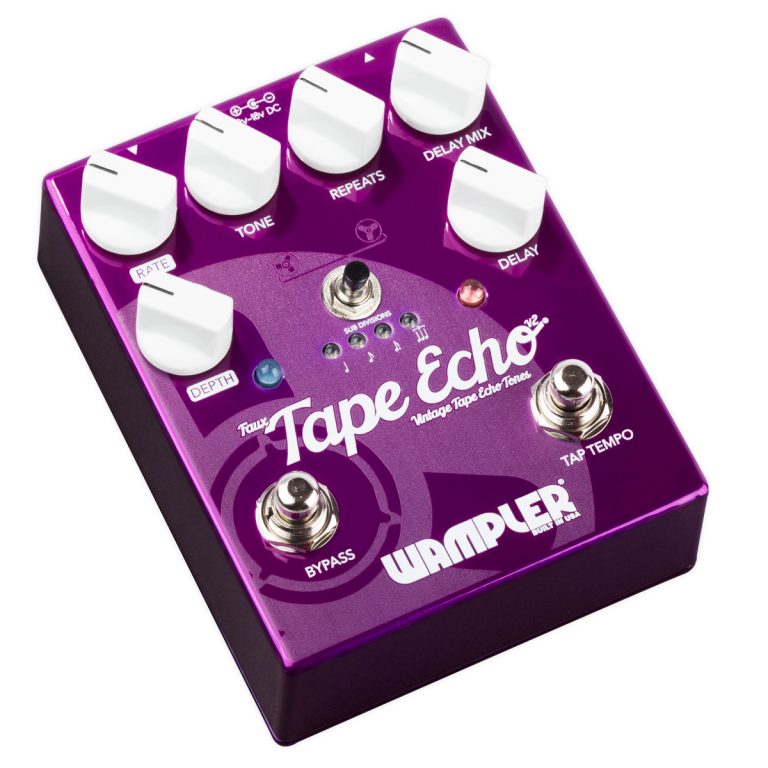 Wampler Pedals has introduced three new effects. The Faux Tape Echo v2 does away with the on/off switch for modulation on the original and instead has streamlined controls for Rate and Depth. It provides 800 ms of clean, tape-style delay with modulation and note decay. Other controls include Repeats and Delax Mix; Delay time is controllable with the tap-tempo switch with subdivisions for Quarter, Eighth, Dotted Eighth, and Triplet.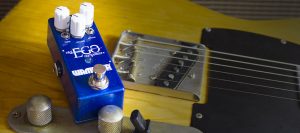 The Mini Ego Compressor has the same functionality and tone as its larger counterpart, with control over the output Level and Sustain, while its Blend knob mixes compressed signal with clean. The Attack and Tone knobs of the full-size Ego have been converted to toggle switches with selections correlating with popular settings on the original. The Tone switch adds clarity, and the Attack can be used in two modes.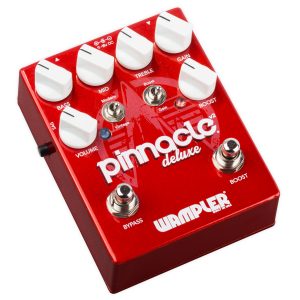 The Pinnacle Deluxe v2 distortion has a three-band EQ, Modern/Vintage switch to alter EQ frequencies, Gain/Boost, a new SAG switch to control compression/crunch to tighten gain with high-output pickups, while its independent Boost can be used to affect pre-gain.
Wampler pedals are built in the U.S. and use soft switches. Read more about each at wamplerpedals.com.