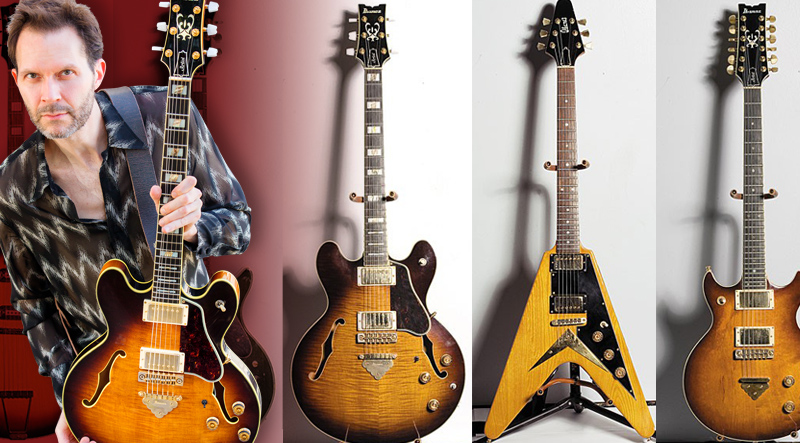 Birthday congrats to Paul Gilbert, who today hits the big 5-0!
Paul and his Trio are on tour in support of his album, "I Can Destroy." They'll play the U.K. and Europe through November 13, then return stateside for shows before going to South America in January and February. Details are forthcoming, so fans should keep an eye on Paul's website and social media pages. Here's a look at Paul's collection-centric features in Vintage Guitar.
•  "The Joy of Destruction" by Oscar Jordan
•  "Mr. Big Takes it Down a Notch" by Ward Meeker
•  "All About Vintage – Import Style" by Lisa Sharken
•  "How Pat Travers Saved My Soul!" by Oscar Jordan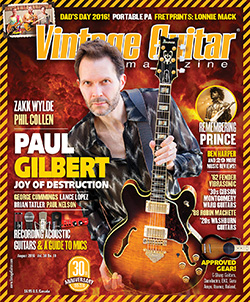 Check out Paul Gilbert's Vintage Guitar magazine Cover and read the entire issue the entire August 2016 issue HERE.
Great Paul Gilbert Videos!