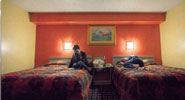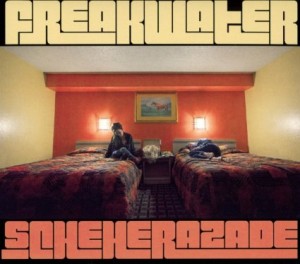 That title – copped from the name of the storytelling gal in Arabian Nights – begs some pithy comparison between Scheherazade's beguiling tales and the manner in which Catherine Irwin and Janet Beveridge Bean continue to beguile fans more than a decade after their last LP.
Freakwater's stock-in-trade (bassist David Wayne Gay is the collective's next longest tenured member) has always shown an affinity for old-time, bluegrass, and country, with their ace up the sleeve being an extra helping of high lonesome courtesy of Irwin and Beveridge Bean's trademark harmonies. This new collection is no exception, and it's abetted by a wonderful complement of players.
The album offers timeless down-on-the-holler fare like "Take Me With You" as well as more urbane pleasures like "The Asp And The Albatross" and "Velveteen Matador." The frank melody and earnest delivery of "Asp" comes across as something pre-outlaw Waylon could have pulled off; "Matador," with its reverb-drenched drums and groovy, insistent guitar figure, evokes classic Terry Melcher-produced California country rock.
Opener "What The People Want," however, is Scheherazade's crowning glory, a masterful minor-key murder ballad with classic Appalachian signifiers: strummed mandola, clawhammer banjo, and mournful fiddle – all laid atop a bed o' Moog.
This article originally appeared in VG's May '16 issue. All copyrights are by the author and Vintage Guitar magazine. Unauthorized replication or use is strictly prohibited.