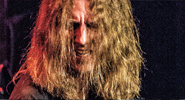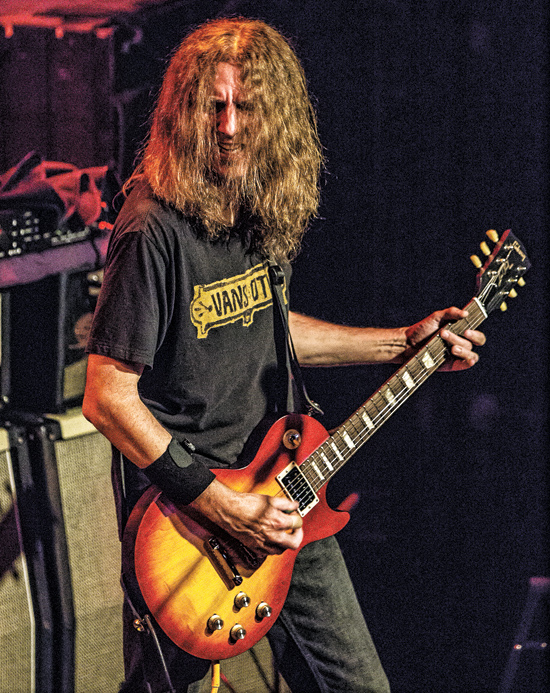 King's X guitarist Ty Tabor is on a roll. Despite the band being on hiatus due to bassist Dug Pinnick's health issues, Tabor stays busy with side projects like Jelly Jam, with Rod Morgenstein and John Myung. He operates a commercial audio mastering facility, and his new solo album, Nobody Wins When Nobody Plays, showcases idiosyncratic melodies, evocative lyrics, and rich guitar tones. Tabor took a break from his busy schedule to give us an update.
The new album is truly awesome.
Thanks. It's been three years and nine months since my last release. I had a whole lot of stuff happen in the last three years where I diverted from it quite a bit, including moving to a different state and being shut down for a while in the studio. I did a new Jelly Jam album and I did all the mixing and mastering. It's a big ordeal to do one of those records. We actually did another Jelly Jam album that is ready for me to put vocals on. Then, with King's X touring… That's why it took so long.
Are you always writing when life isn't getting in the way?
Yes. That's my therapy. I use to have another therapy, which was motorcycle riding, but I really can't do that too much anymore. Nowadays, I write more music than I use to. I've really been getting into it mainly over the last three or four years. I've written an entire instrumental album, another album on the way, and all the Jelly Jam stuff. It's just write, write, write, and there's always a place for it, which is great. It's been a highly prolific time, and I just can't seem to drag myself away.
Does the title of the album reflect an overall theme?
I don't think there was any intentional over all theme other than life and the state of life in America, if you watch TV and pay attention to news and politics. I think that's pretty much what's been driving most of the stuff I've been writing for the last several years. It's kind of scary because you have to disguise things sometimes. I enjoy doing that more than being dogmatic about a theme or an idea, even though a lot of stuff that I write can sound very dogmatic.
I hope that it's dogmatic without actually pointing to what it's being dogmatic about (laughs). That way, someone can place it in their own life. That's my favorite way to write. I like music to be the thing that draws everybody together, and not a polarizing thing.
You're using Gibson Les Paul guitars on this album. Why the switch?
When King's X first started, I was playing a '76 Les Paul Custom. It's on the new record. I also play a Les Paul '50s Tribute, and it's my favorite Les Paul. It's a little lighter than the real '50s, but it has the same neck, body thickness, feel, and vibe. I've been playing it almost exclusively.
What led you back to the Les Paul?
I was a Les Paul guy before King's X got signed. Two years before we got signed, I started playing a Strat because somebody else I was playing with wanted a Strat on their music. I got an '83 Elite Strat and started playing it, mainly for this other person's project. I tried it with King's X and at first nobody was impressed. They thought it was too jangly and not heavy enough. It did have some kind of magic, so I didn't give up on it. I kept playing it for a couple of years and that's right around the time we got signed. I mentioned to Dug and Jerry that I was thinking about going back to a Les Paul and they were like, "Nooooo! We love the Strat!" It evolved into something where everyone was liking it, and it became what I was known for.
One of the things I really dig about this '50s Tribute Les Paul is that it has Alnico V magnets in the pickups. It gives it a little more clanky articulation, and stays sparkling clean when I roll down the Volume. Because of that, I've had several people tell me that this Les Paul is the closest tone to the Elite Stratocaster, because it has a lot more oomph to it than a normal Strat. My '50s Tribute is a little cleaner than a normal Les Paul so it's very close to that combo.
But then, you've always transcended the wire and the wood, regardless of the guitar.
Thank you. It's weird, because it hasn't been until recently that I've learned to accept that as a good thing.
---
This article originally appeared in VG March 2014 issue. All copyrights are by the author and Vintage Guitar magazine. Unauthorized replication or use is strictly prohibited.
---