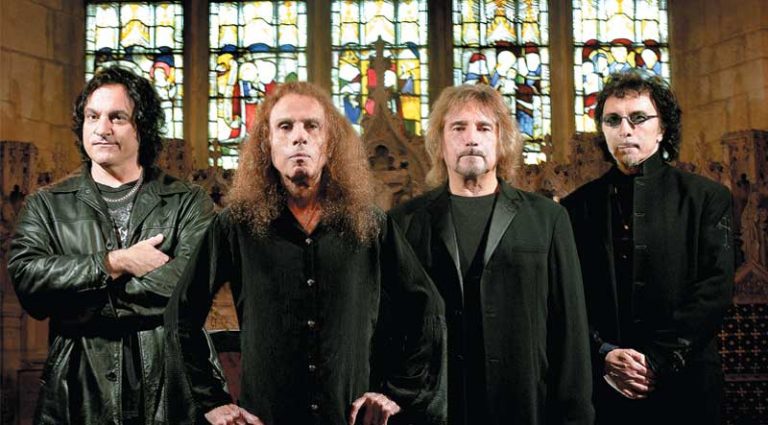 In 1979, Black Sabbath was at a crossroads after the departure of original frontman Ozzy Osbourne. Returning with former Rainbow vocalist Ronnie James Dio as its frontman, Sabbath took on a groundbreaking new sound and direction. This lineup recorded five albums.
In recognition of this lineup, on April 3 Rhino Records is releasing Black Sabbath: The Dio Years, an anthology of the music created during this chapter. To further mark the occasion, the members reunited to write and record three new songs – "The Devil Cried," "Shadow Of The Wind," and "Ear In The Wall." Cooler yet, the group will embark on a world tour.
However, to avoid confusion with the current Sabbath lineup (which includes Osbourne and original drummer Bill Ward), this incarnation with Dio and drummer Vinny Appice is touring under the moniker Heaven and Hell.
Vintage Guitar had the opportunity to speak with Tony Iommi, Geezer Butler, and Ronnie James Dio to learn how this reunion emerged and what it's like to be working together again 14 years later.
Vintage Guitar: How did the idea to record and tour arise?
Iommi: Geezer and I were talking during the last Ozzfest, saying how it would be nice to do a tour with Dio. It was just chat, [and] when Ronnie came to play Birmingham, I went to see him. We got on great and that was the seed. When Rhino had the idea of putting this album out, we thought it would be nice to put new tracks on it. Ronnie and I got together and wrote three songs, and it flowed like it always had. Things snowballed, and we thought it would be great to do a tour. We hadn't played with Vinny in a long time and it was great to see what could happen.
Dio: For me, it was nice that somebody finally owned up to the fact that I had a large place in their career. It feels good to be acknowledged. Tony and I were able to get back together, songwriting, and that stirred up some remembrances – and perhaps Geezer and Tony missed playing those songs. It was a good chunk of their career and a real successful one with great songs that we all really liked.
I didn't jump on it right away, but I thought about it and thought this may be a good time to do it, but as long as we treat it as a project and not as "this is going to be our careers again" because a) that won't happen and wouldn't have happened, and b) it's not what I want to happen because I still have a band that I really believe in, love to play with and like to be the leader of -Dio. I don't plan to let that go. So this is a nice way to approach it if we don't think about it as the be-all/end-all of all of our lives.
How did you go about recording the guitar and bass?
Iommi: I did my parts in my studio and used all the usual stuff there that I've been using for years. Pretty much all of my standard gear.
Butler: It was done on Pro Tools and I recorded my parts in Tony's studio. For my parts, I used an Ampeg B-15 combo amp to get a bit of a live sound and Line 6 Bass Pod XT Pro with a Lakland Bob Glaub Signature model bass.
Are the new songs in the same sort of vein as the music you initially created together?
Butler: Listening to the old stuff and comparing it to Heaven and Hell and Mob Rules, it's a lot more raw. It's more straight forward and there are no keyboards on it or anything like that. It's just straight-ahead heavy rock.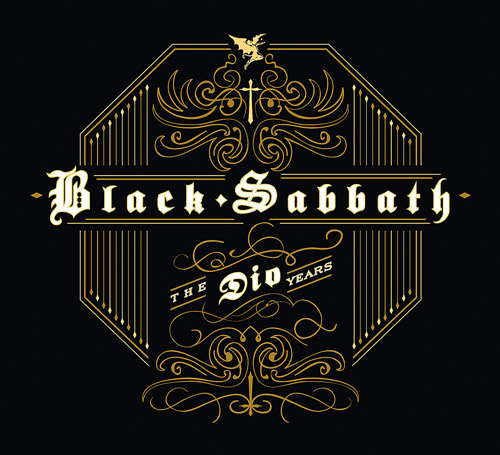 What is most inspiring about collaborating with Ronnie?
Iommi: He's got great ideas. As soon as we start and I'm playing something, he'll say whether he likes it. Then I'll play another bit and then he'll say something like "Why don't we change that ending?" So it works where we can share ideas. That's the inspiring part of it. Instead of just somebody sitting there looking at you and waiting for you to come up with everything, it's great because we bounce ideas off each other.
Butler: He's got a really great voice. He's still one of those people who can amaze you with his vocal range and ideas. I've worked with quite a few singers now and Ronnie's just got this incredible ability and vocal range, and he's really quick coming up with vocal lines, lyrics and ideas. It's hard to find people like that.
Do you hope to record or tour with Heaven and Hell in the future?
Butler: We're just taking it one thing at a time. It's just going to be really nice to go out and play the Heaven and Hell and Mob Rules stuff again. I'm looking forward to that.
Iommi: There's nothing planned at the moment, but it certainly could happen. It was great to write together again; we exchange ideas quickly and at the end of the day we come out with something that we really like.
Dio: I think treating this as a project and knowing that it's going to finish at the end of the year means that not only can we get on with the rest of our lives, but we have to get on with our lives. We all owe albums to our record labels. But after that, there's always a chance of us getting together.
What are you looking forward to most on this tour?
Butler: Getting out and playing stuff I haven't played for 14 years. And going to places we haven't been to for ages, like Canada and South America.
Iommi: Doing a row of shows. On Ozzfest, we'd do one show, then have a day off, then another show, and a day off.
Dio: Playing live! That's what I love to do – performing and letting people hear how good you are, and giving them their soul satisfaction's worth. That's what I'm most looking forward to. Writing was easy. I thought it was going to be difficult, but it wasn't. So touring should be 10 times easier because it's the joy of performing your work.
---
This article originally appeared in VG's May 2007 issue. All copyrights are by the author and Vintage Guitar magazine. Unauthorized replication or use is strictly prohibited.
---
Heaven and Hell – The Mob Rules