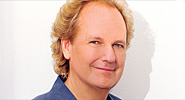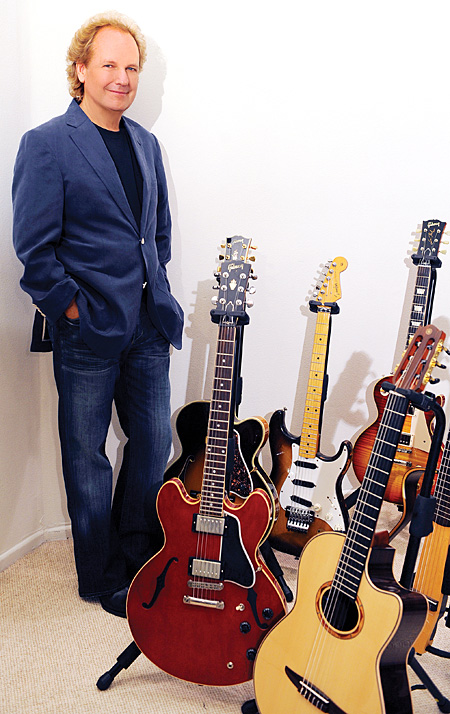 Lee Ritenour's career accomplishments are the stuff of greatness. With thousands of classic recording sessions and more than 40 albums bearing his own name, Ritenour continues to work his magic straddling the world of jazz, rock, fusion, and Latin music.
Ritenour's Yamaha Six String Theory Guitar Competition recently came to a close, and 16-year-old guitarist Shon Boublil was crowned the winner. Boublil bested 13 competitors from around the world and won a scholarship to the Berklee School of Music. He also gets an endorsement deal from Yamaha guitars and will make a guest appearance on Ritenour's Six String Theory CD.
Along with Rit, the album features Keb' Mo', B.B. King, George Benson, Taj Mahal, Steve Lukather, John Scofield, Joe Bonamassa, Pat Martino, Mike Stern, Neal Schon, Slash, Vince Gill, Jonny Lang, Andy McKee, Joe Robinson, Guthrie Govan, and Shon Boublil.
What's it like judging guitarists with such a high level of musicianship?
It wasn't easy, especially since we did something that was quite unusual. We had six different styles being represented. So at the end of the story it was very difficult to have the parameters of how you pick one guitarist over another who plays completely different stylistically. We were also judging how well they were doing within their own genre, and how well they were fairing against the others when it finally got down to the top six.
The guitarists were amazing, but the judges had a tough job.
A couple of guitar players I thought were in the running earlier who had done really well in the first round, didn't do quite as well in the second round, and that's sort of the nature of the beast. I've done judging of guitar competitions a couple of times; I did one at the Montreux Jazz Festival two years in a row and it was exactly the same thing. The first round, some guys really shine. The second round… didn't go so well. Then some other guy came roaring through.
Do you think the quality of the performances differ from round to round because of song choices or nerves?
I can pinpoint a couple guys who were pure nerves. But I can also pinpoint a couple who maybe didn't think they would get that far and were not as prepared on their second tune. Or they picked a vehicle that didn't feature themselves as much. [Players need to consider] all the parameters of what could happen. Sometimes, experience will do that, and sometimes it's just the pure artistry of the particular guitarist.
Being seasoned helps…
That didn't hold true with our winner. He'd only been playing the guitar for five years, but his nerves were rock-steady. He played his hardest piece second and it was a seven-minute extravaganza. I think he had probably played them in competitions before, or at concerts. The other guitarists, I'm sure, played their pieces before in public, as well. It was nice because the top six were all winners within their category, and all fine guitarists.
Talk about the Six String Theory album.
It's my concept from beginning to end, but I'm not on every tune. I am on quite a few of the pieces. There's 15 songs in all and 20 guitarists represented.
Including the winner of the competition.
Absolutely. Shon did a beautiful job. His tone on classical guitar is wonderful and we might wind up putting his song at the end of the album, right after Guthrie Govan, which is a bit of a dichotomy. He did an awesome track called "Five."
You've got a ton of great artists on this recording, from John Scofield to B.B. King.
What I love about it is that it doesn't sound like a bunch of guitar players just shredding and showing off. It's a very musical record. I kept the arranging and the orchestration rhythm-section oriented. It's really just keyboards, bass, and drums. Most of the time, the accompaniment instrument is organ, so it has a thematic rhythm section. The guitars, because there are so many different colors and sounds, were the orchestration and color. The tunes are cool, the playing is cool, and it's really a shared experience. I think anyone can enjoy the album tremendously. It's not just for guitar players.
Sounds like it's varied, as well, with Vince Gill, George Benson, and Neal Schon.
It has a lot of variety. There's some combinations probably never heard; Steve Lukather, Neal Schon, and I play one tune and jam at the end. Lukather and I are on a couple – we wrote one together called "In Your Dreams," which is a big rock ballad. It's one of the strongest tunes on the record. We're also covering "Shape Of My Heart" by Sting. There's four or five tunes I'm heavily featured on, along with the other guitar players. And I'm playing rhythm guitar on a number of other tracks.
On the B.B. King track "Why I Sing The Blues," we have B.B. King, Keb' Mo', Vince Gill, and Jonny Lang playing and singing, with me on rhythm guitar. Joe Bonamassa and Robert Cray do the Tracy Chapman tune "Give Me One Reason."
Pat Martino is on the record, too.
That's a great track. It's organ-based, with Joey DeFrancesco, Will Kennedy, myself, and Pat. It's a tune I wrote called "LP" which has sort of a double meaning. Lee and Pat, but it's also written for Les Paul. I wrote the melody with kind of a modern version of Les Paul in mind. It's a pretty uptempo be-bop tune with Pat and I soloing with Joey DeFrancesco. Most of the album was cut live with the guitarists in the room which was really a blessing.
---
This article originally appeared in VG December 2010 issue. All copyrights are by the author and Vintage Guitar magazine. Unauthorized replication or use is strictly prohibited.
---