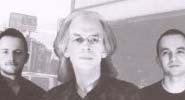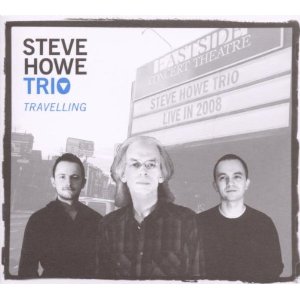 The idea of a straight jazz album from Steve Howe might bring out the skeptic in proggers and beboppers alike, but Travelling is a pleasant surprise. Certainly, Howe's jazzflavored leads were prominent in the early Yes years and his penchant for big Gibson archtops like the ES-175D and Switchmaster provided another clue – but with the Trio, he tries to walk the walk.
Howe isn't a trained jazzer, but he plays to his strengths on this album – namely, single-note improv – leaving the harmonic and rhythmic support to organist Ross Stanley and his son, drummer Dylan Howe. And by and large, it works pretty well.
This live CD opens with "Blue Bash," a jazz-blues ripe with a hipster/ early-'60s vibe. Howe pulls out bluesy licks and Wes-styled octaves with aplomb. "Dream River" is a light, swinging tune with jaunty diminished-scale runs, while the soft strains of "The Haunted Melody" make one feel like they're sitting in a smoky L.A. jazz club in 1963. Howe is wise to throw in some jazzed-up Yes covers, including new readings of "Siberian Khatru," "Close to the Edge," and a clever arrangement of his Spanish-guitar classic, "Mood for
a Day." And on a lark, the Trio also covers the Hollies' "He Ain't Heavy, He's My Brother."
While serious bop pickers may point out the limitations in Howe's jazz chops (notably in the chordal work), his choice of an organ-trio format is inspired, and Hammond-man Stanley is a real find.
All told, Travelling is another feather in the cap for the 63-year-old guitar hero and, hopefully for his prog legions, an introduction to the timeless fatbody licks of Johnny Smith, Barney Kessel, and Howard Roberts.
---
This article originally appeared in VG's Oct. '10 issue.  All copyrights are by the author and Vintage Guitar magazine.  Unauthorized replication or use is strictly prohibited.

---