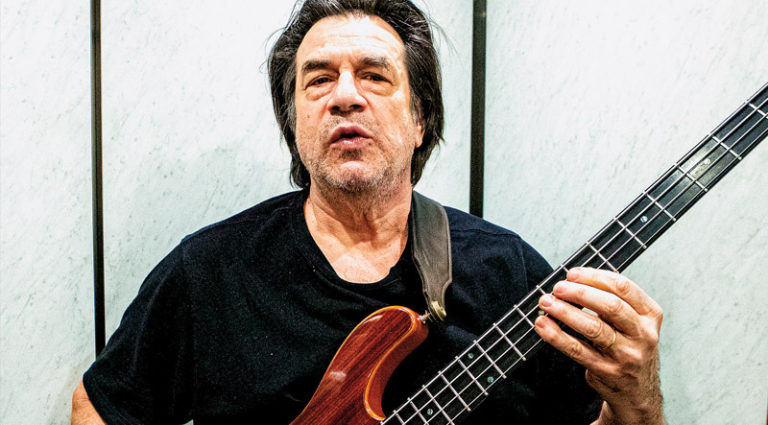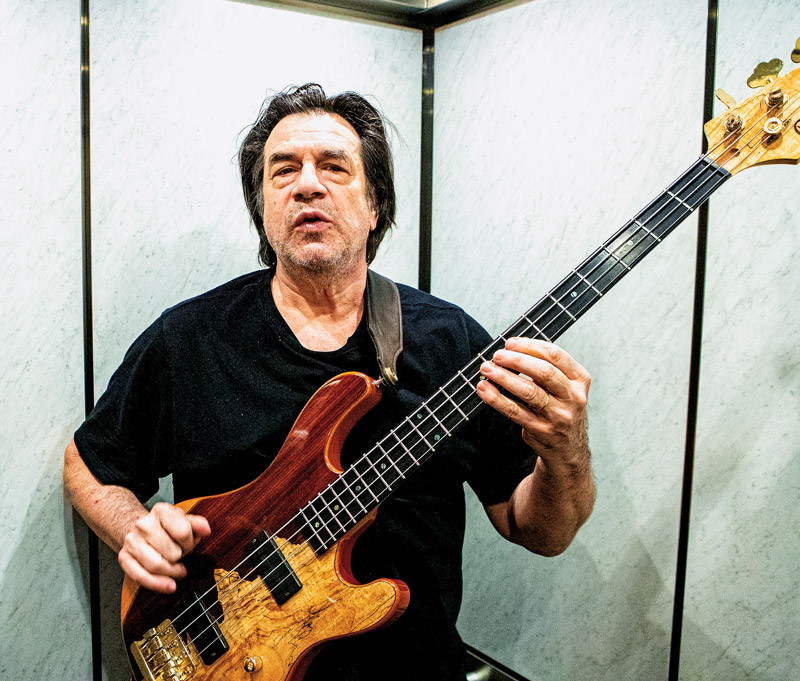 Fusion bassist Jeff Berlin's new album, Jack Songs, is an all-star tribute to Jack Bruce, the trailblazing virtuoso and frontman of Cream. For the project, Berlin enlisted aces like Geddy Lee, Alex Lifeson, Eric Johnson, Bill Frisell, Johnny Hiland, and Scott Henderson, all helping create a powerhouse homage to the icon.
Do you remember first hearing Cream?
What I remember with complete clarity was the impact of hearing "Crossroads" and "Spoonful." I wasn't just amazed; I was destroyed, literally transformed by those two tracks. Hearing Jack play got me onto the path of bass and eventually become a solo artist. I was such a fan that I painted "Jack Bruce, Ginger Baker, Eric Clapton" in luminescent paint on my bedroom wall. I shined a lamp on it each night, making it glow, so the last thing I would see before I fell asleep was their names.
Before Cream, many fans had already heard Jamerson, McCartney, and Entwistle. What made Jack Bruce different?
Everything! Jack's tone had no precedent. As a player, his ability to use melody and harmony was revolutionary. He was the first electric bassist to go in and out of the key, as on "I'm So Glad" and "Sweet Wine." He was the first person to offer rhythm via quarter- and eighth-note riffing, like on "Crossroads." I can't recall any bassist on a '60s record playing this creatively until Jack opened the door.
There weren't many musicians of the psychedelic era who could also play authentic jazz.
You're hitting on a vital component of Jack Bruce's skill – one that coincidentally I shared with him; we both were classically trained, and both were jazz and rock players. James Jamerson had a similar background in that he was an upright bassist playing jazz before starting on electric bass.
On "Creamed," you cover a lot of Cream-era music. How did it come together?
Giles Martin, the son of Beatles producer George Martin, is responsible for Jack Songs in a large way, though I imagine he doesn't know. When I heard the Beatles remix record he produced, called Love, I was amazed by the way he combined various Beatles tunes into one arrangement and made them all sound perfectly in time and in key. So, based on Giles' idea, I wrote "Creamed" to combine "Sunshine of Your Love" with "Politician," adding "SWLBR", "N.S.U.," and other Jack songs to make a mélange of his Cream music in a way that was never done before.
You have Eric Johnson, Scott Henderson, and Alex Lifeson on the album. Did you give them any prompts?
I didn't say anything to anybody who guested on the record, which is why everyone sounded so great. The "Bass Relay" – with eight bassists, including Geddy Lee and Billy Sheehan – is an example. They all did their own thing.
What gear did you use on the album?
I only used one bass and one amp for the whole record; the Rithimic bass, from the Korean company, Cort, because they nailed it from the very first one they built for me. It's equal in tone and feel with my '62 Jazz Bass, and everything I play is off the assembly line. The Rithimic comes with the same Babicz bridge and Bartolini pickups I have on mine. If people buy this gear, they will be playing what I use – seems more honest to me.
Do you have a primary amp?
The Markbass JB Players School. Its tone changed my musical life from the very first moment I heard one.
If he was still with us, would you have asked Allan Holdsworth to play on this album? He would have killed it!
He sure would have! Allan offered to solo on "Theme From an Imaginary Western," but sadly passed away before he could play. The great Eric Johnson did that solo and I can assure people Eric was not a fill-in; what he played stands with any of the greatest rock-guitar anthems of all time. Eric was brilliant! But, due to our history as colleagues and our long friendship, Allan and I playing together again would have been exciting.
You knew Jack Bruce. What was he like in person?
I was a huge fan, and Jack knew his effect on me. One day, I was performing at Music Messe, in Frankfurt, when Jack walked in and sat in the front row. I made nervous mistakes knowing he could hear each one. Every time I missed a note, Jack made a really silly face at me. The more mistakes that I made, the more faces he made and the goofier they became. Jack had me wrapped around his finger (laughs)!
---
This article originally appeared in VG's December 2022 issue. All copyrights are by the author and Vintage Guitar magazine. Unauthorized replication or use is strictly prohibited.
---