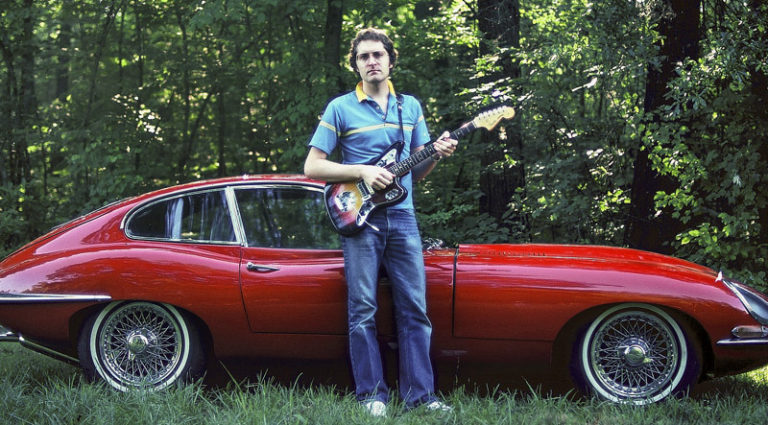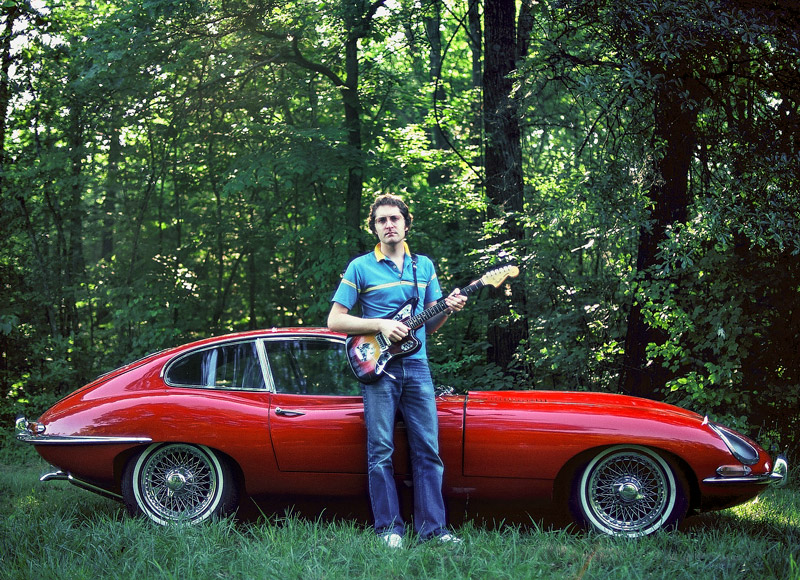 Steve Evans was just 12 years old in 1968, when he began to appreciate the sleek bodies of electric guitars in the brochures he collected through the mail – gazing until he memorized all the brands and models.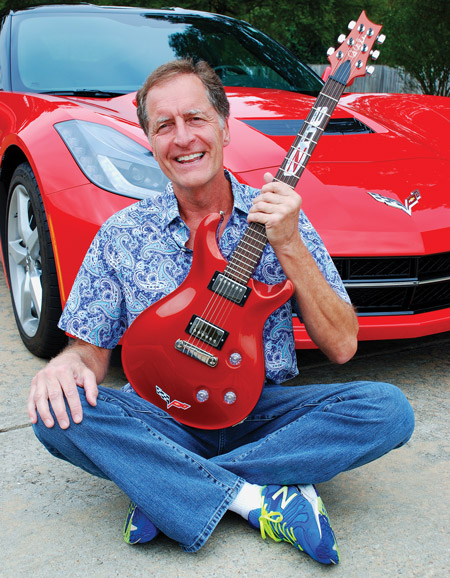 His other burgeoning passion involved the British sports cars his Air Force veteran father repaired at Import Car Service, a garage he started upon returning stateside.
"His first was a '57 Triumph TR-3 he bought new over there and had shipped," Evans said. "After that, he drove a string of them he'd get through his shop – Triumphs, MGs, and an Austin-Healey that was his favorite."
One day when Steve was six, his dad pulled up in a sky-blue TR-4.
"I was just tall enough to look over the fender as my friends and I gathered around," he said. "It was the most beautiful thing I'd seen at that time. Dad grumbled at us a bit because we were all touching it, getting fingerprints all over the new paint (laughs)."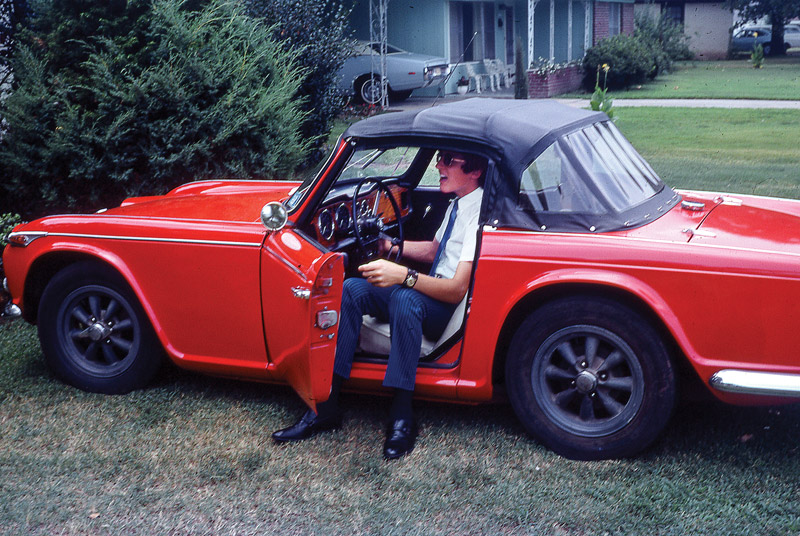 Though he got a Harmony acoustic guitar when he was seven, it mostly collected dust. But after the Beatles boomed, Steve was given a solidbody Guyatone with a 2×12 Harmony combo and became pretty fluent with barre chords.
Evans was 18 when he opened Jacksonville Guitar Center in his Arkansas home town, and to finance the buy-in for becoming a dealer of the Acoustic amplifier line, he sold his prized '73 Pontiac Firebird.
At an early Dallas Guitar Show a few years later, he spoke with Guitar Player editor Tom Wheeler, who was taking photos for a project that would become American Guitars; Evans sent several guitar images to Wheeler for the book, which led to some of his photos being used in A.R. Duchossoir's The Fender Stratocaster, Electric Guitars and Basses: A Photographic History by George Gruhn and Walter Carter, Gretsch: The Guitars of the Fred Gretsch Company, by Jay Scott, as well as other boooks and magazine articles.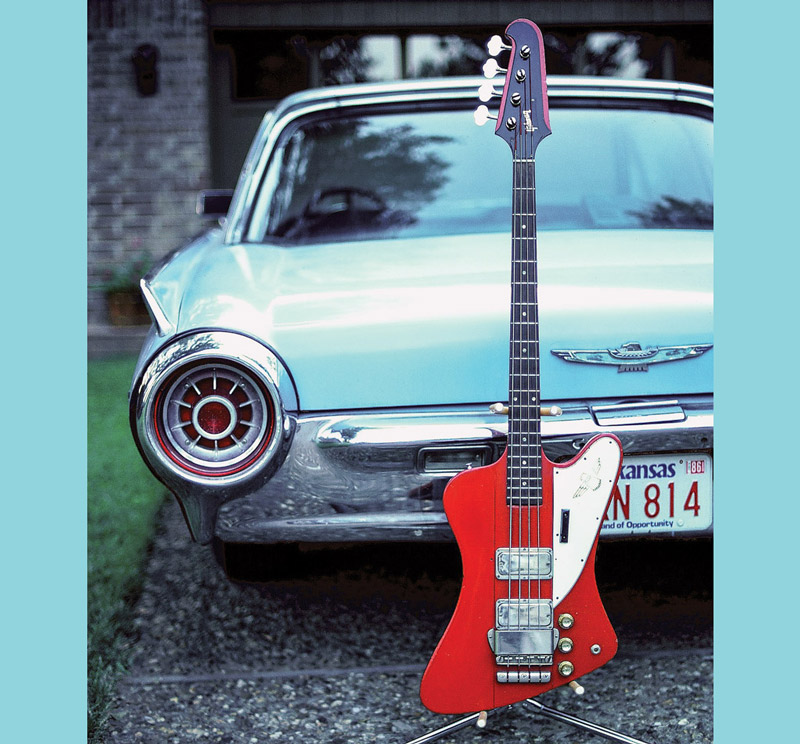 While first reading American Guitars, Evans fixated on a reproduced 1962 Fender ad showing a Jaguar guitar and a Jaguar XKE – his numero-uno car crush. It spurred a thought – what if he used his Pentax 35mm to shoot his two favorite material things, together. His photography game stepped up after a customer named Don Castle – a fellow guitars-and-cars guy who shot portraits for clients of his marketing agency – traded a medium-format Hasselblad as part of a guitar deal. Then…
"In 1985, I bought a '64 XKE from a friend and decided it'd be a cool project to take pictures of name-matched cars and guitars," he said. "I started driving around town, looking for matches. Whenever I spotted a car that fit, I'd make a note then return later with a guitar and camera, and knock on the door. All but one time, the owners said, 'Go ahead and take pictures.'
"The exception was the first Mercury Montclair I spotted in a carport here in Jacksonville. I went to the door with my '65 Montclair guitar in hand, and the lady barely cracked the door open, and wouldn't let me take the photos. But I did find a Montclair in a junk yard not long after."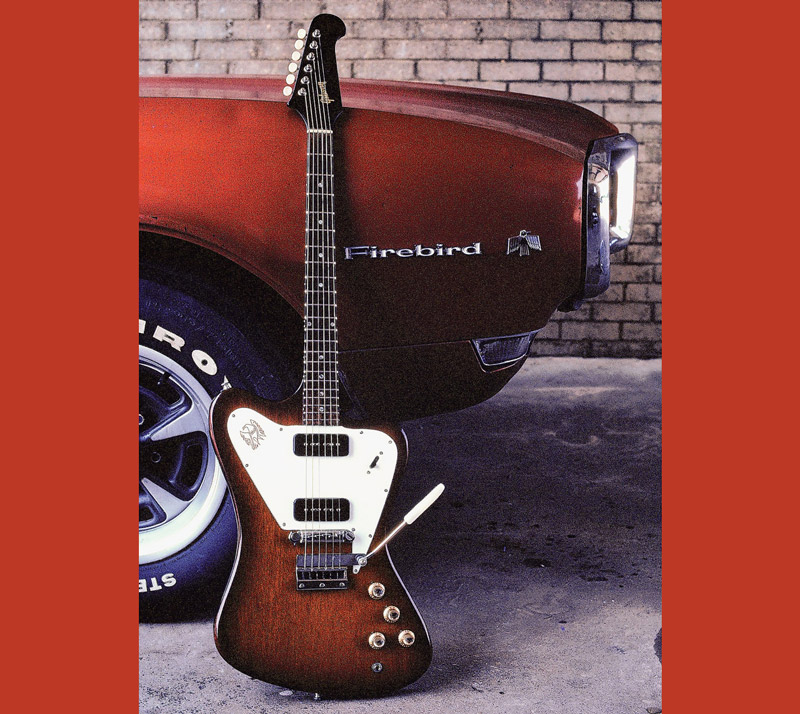 Every so often, capturing a cool pairing was as simple as stepping out to the sidewalk in front of his shop when the right car pulled up or the right guitar was brought in. And yes, he did buy one guitar specifically to search out its pairing.
"I got a brand new Kramer Carrera because I figured I could find a Porsche 911 Carrera," he chuckled. As you see here, he succeeded, and had no problem selling the U.S.-made Kramer in his store once it had served its purpose.
The result of Evans' research and effort is a marvelous set of photos that reminds us how the cultural connection between cars and guitars has always been more than just (custom-color) finish deep.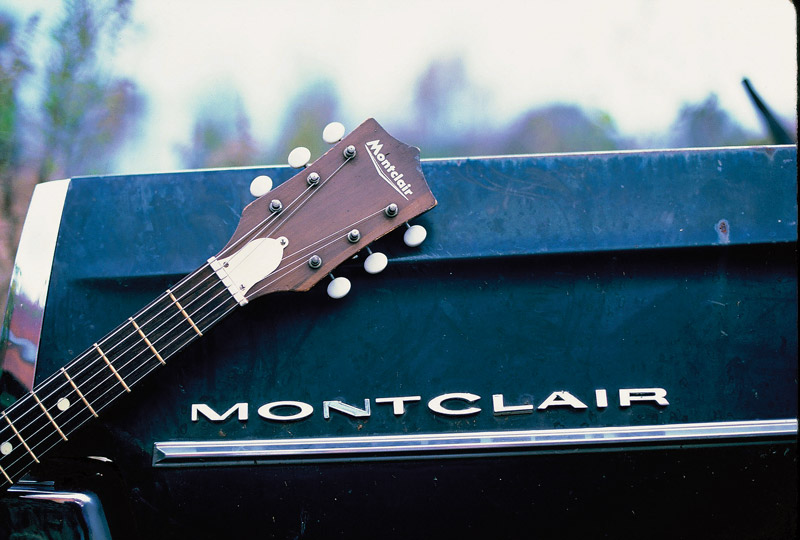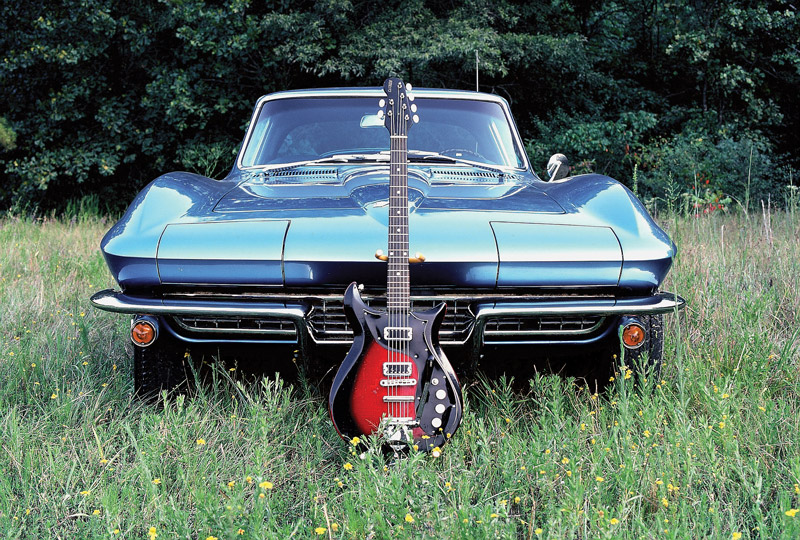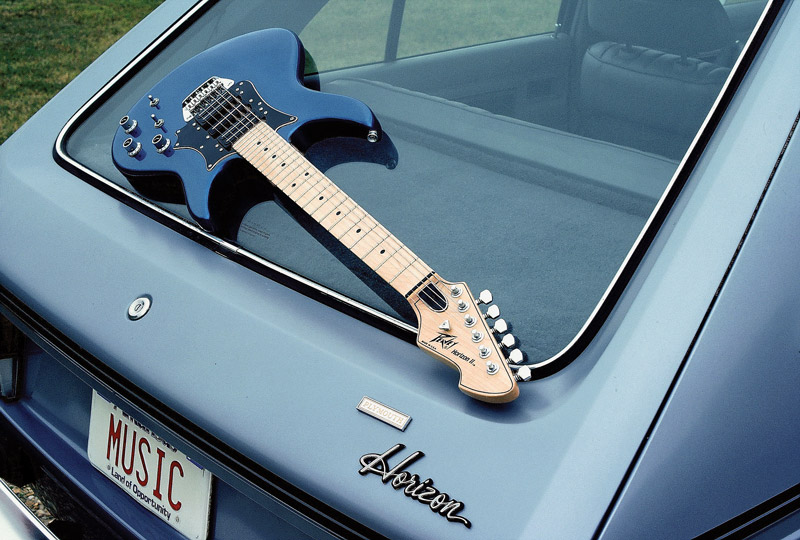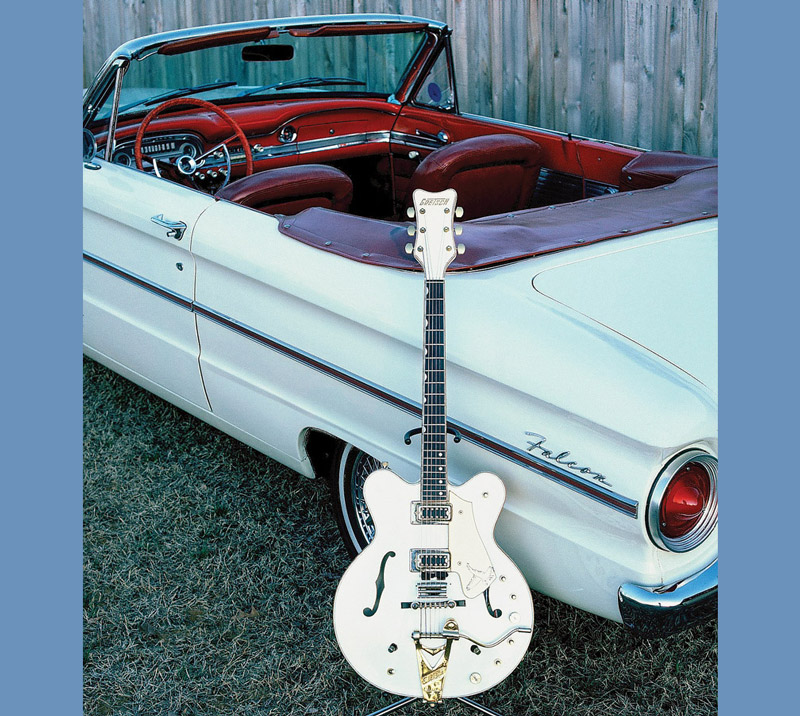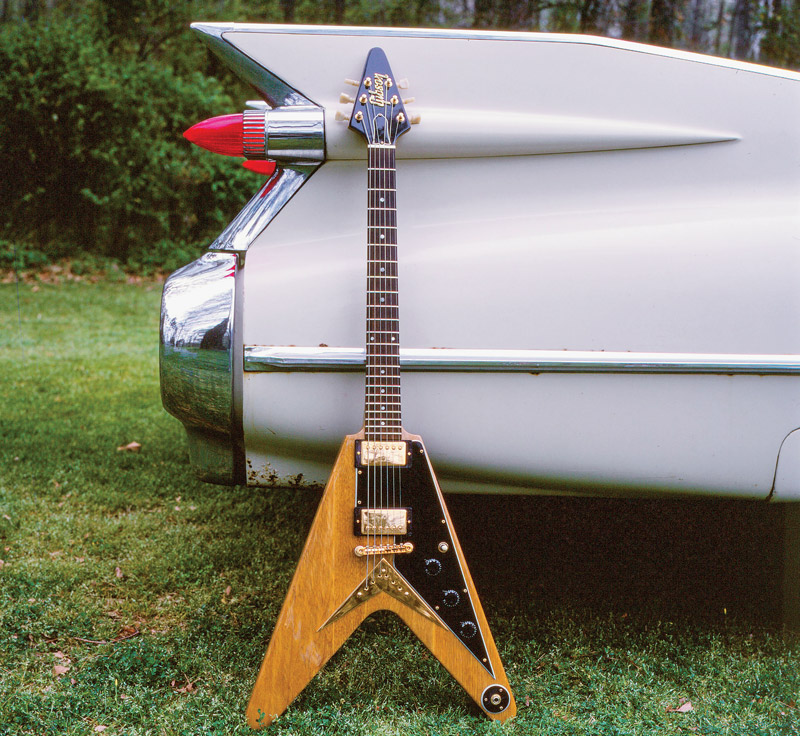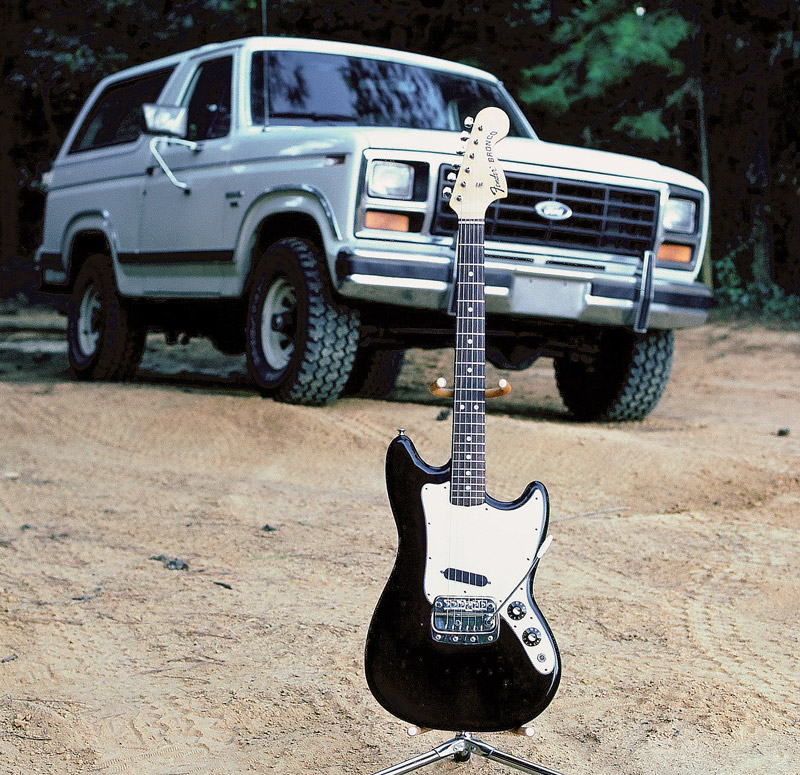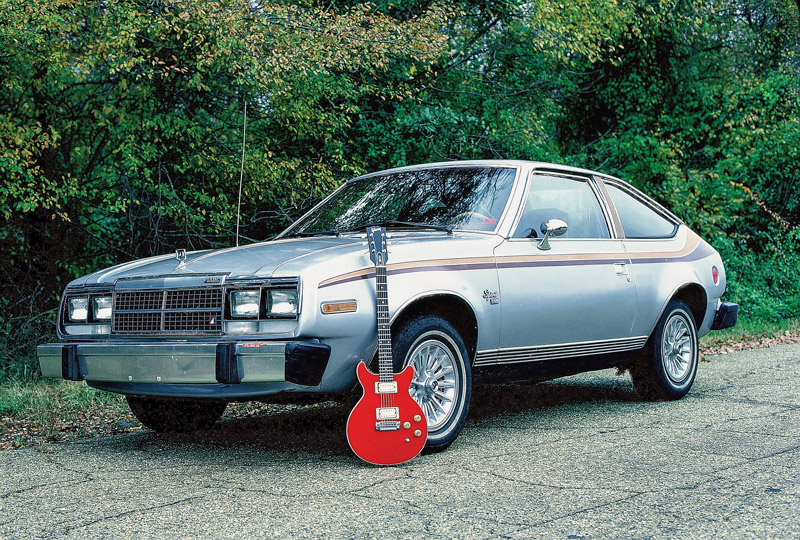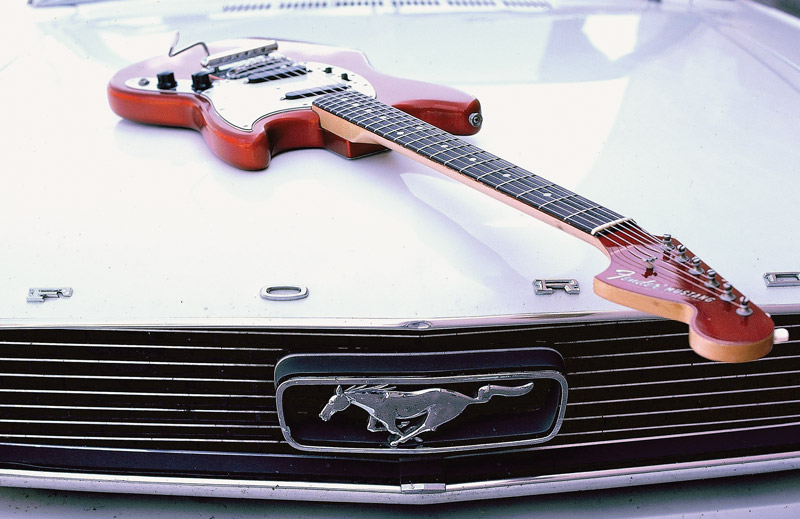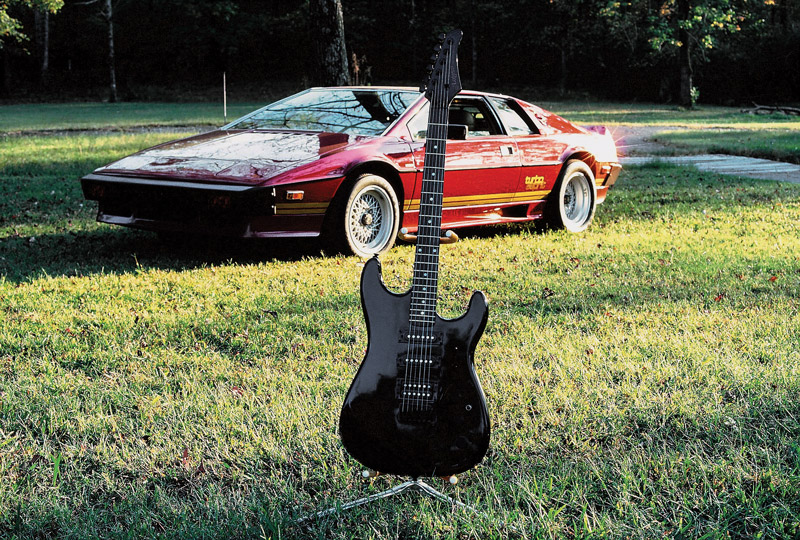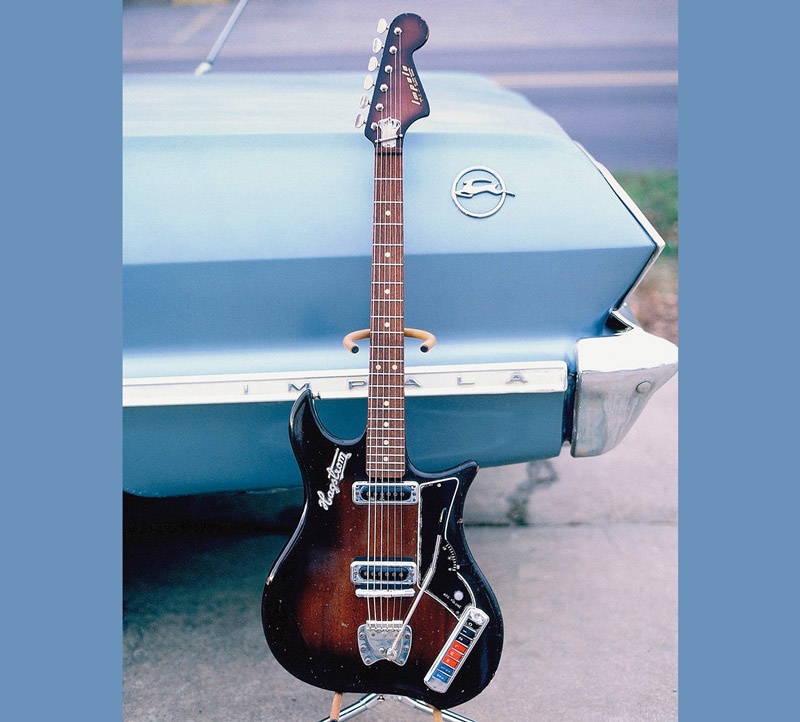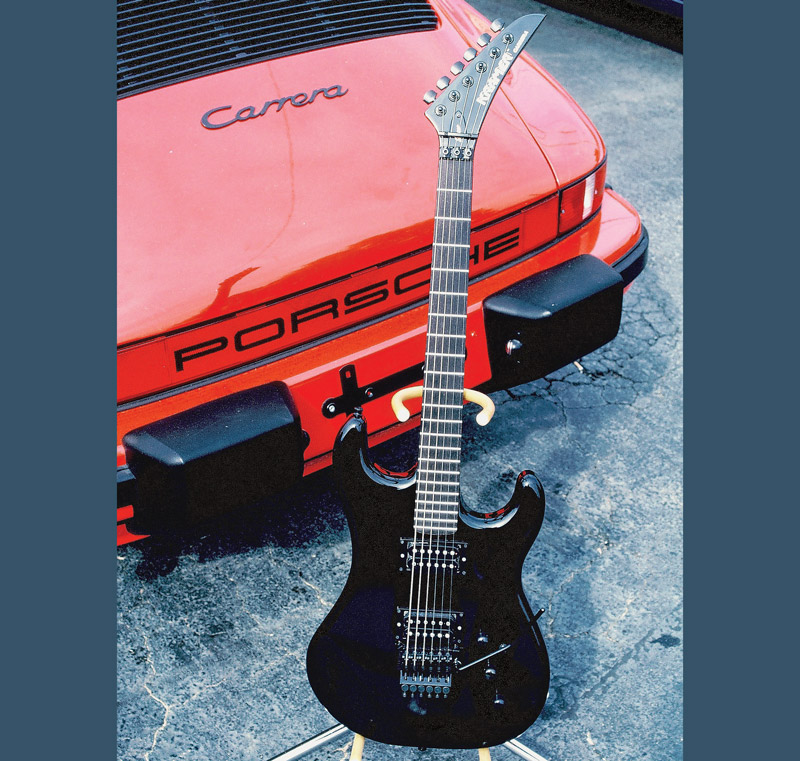 ---
Visit www.VintageGuitar.com/Match_Game to read Steve Evans' list of nearly 70 guitars that shared names with guitars.
---
This article originally appeared in VG's August 2022 issue. All copyrights are by the author and Vintage Guitar magazine. Unauthorized replication or use is strictly prohibited.