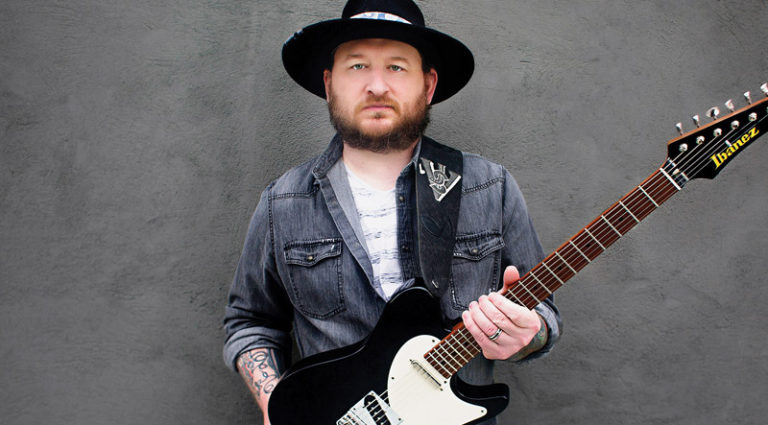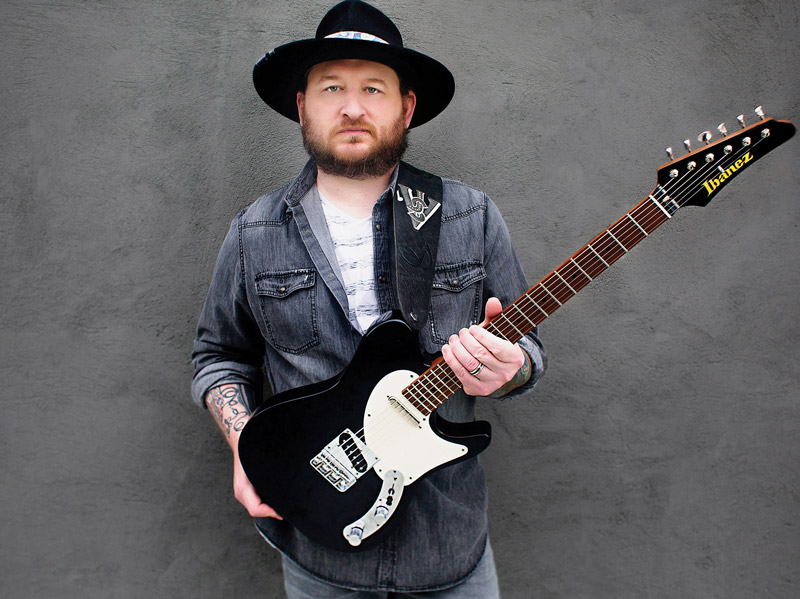 Josh Smith has been very busy. When he's not on tour or sharing production duties with Joe Bonamassa for artists like Joanna Connor, Eric Gales, or Larry McCray, he's producing artists on his own and making music. Bird of Passage finds the multifaceted guitarist fronting a 13-piece big band. It's blues that swings – and Smith knows all about making the blues swing.
What made you want to record a big-band album?
It had been in the back of my mind for a while. One of my best friends, bassist Calvin Turner, would prod me. He knows I'll make it happen once I'm into something. He planted that seed, then I had a little time in 2019; next thing I knew, I was writing the tunes. He also started writing, and we went back and forth until we had it. Bird of Passage is live in terms of the quartet; you're listening to two days of work – me, Larry Goldings on organ, Lemar Carter on drums, and Calvin on bass. Then, Calvin and I flew to Nashville to track a 13-piece horn section, and that all went down live. I can't fit a big band in my studio (laughs).
You've been making good use of Flat V Studios.
Strings and horns are the one limitation of my studio. I can pull off pretty much everything else. From all the records I've been producing, I also have a great working relationship with Nashville's horn and string players. I tend to go there for that stuff because it's easier than in L.A. They're used to working together every day. In L.A., it's usually a collection who've never played together.
Did you know it was going to be primarily instrumental?
Yes, I wanted it to feel like a Blue Note record. I wanted slow blues I could sing on – a "T-Bone Walker meets Frank Sinatra" moment. There were vibes I wanted to catch for the rest of the tunes – an Art Blakey vibe and a Grant Green vibe. So I wrote what came naturally. The important thing was that I didn't want it to seem like I was playing a role. I didn't want it to seem like Josh picked up the big box and played differently. I wanted the record to sound like me with a big band.
There's also a '70s-cop-show vibe.
"Hopeless Quarters" and "Rare Plus" has that. We treated it old-school when it came time to mix. Everything has its own reverb. My studio has a real plate reverb, and the horns had their own reverb. Everything was panned the old-school way. I bought calfskin heads for the drums. It made a big difference.
How did you position your guitar?
I put it out front, like a vocal. To lead the big band, it had to be. I used my Chapin T-Bird and a Case J3F on the slow blues, which is like a 175 with P-90s, made by John Case in the U.K. On "Fat Hair," I'm using a Ronin guitar with vintage DeArmond Gold Foil pickups and flatwounds. It was the only song where I went for a jazzier tone with my Lovepedal Tchula, a Morgan JS12 amp, and my '55 Bassman. There's a lot of guitar on it. "Wayfarer" is one of the strongest songs I've ever released on any record.
You produced Andy Timmons' new album.
I've known about Andy my whole life. He's an unbelievably gifted guitar player. I met him a few years ago, and he's uncommonly nice. He hadn't done a solo record in years, and wanted to do something organic, more bluesy, and he thought I was the right guy to help him do it. He wanted to be pushed out of his element, so we ended up writing the whole record together. It's crushing.
You have a whole other career now.
I've been doing seven records a year for other people, and I never thought that would be the case. I really enjoy it. I'm playing gigs with Joe Bonamassa, producing with him, and producing artists on my own. I'm trying to find time to do my own stuff in the midst of all that, but now it's mostly producing. I'm also producing Joe's next album, going to Europe to play gigs with him, producing Marc Broussard's new record, and producing another Joanne Shaw Taylor album.
---
This article originally appeared in VG's August 2022 issue. All copyrights are by the author and Vintage Guitar magazine. Unauthorized replication or use is strictly prohibited.