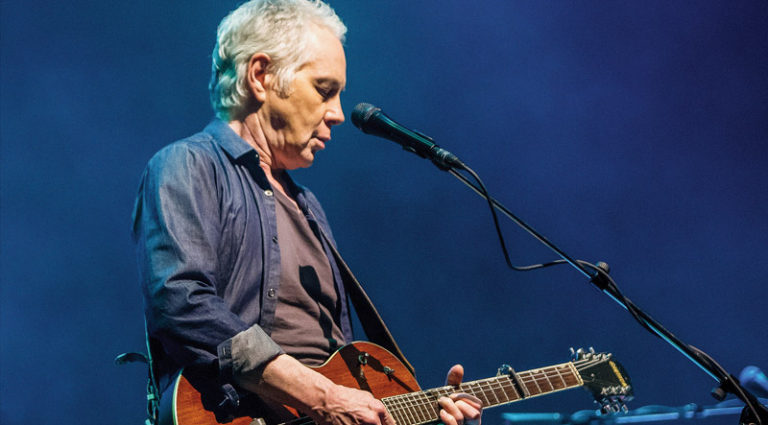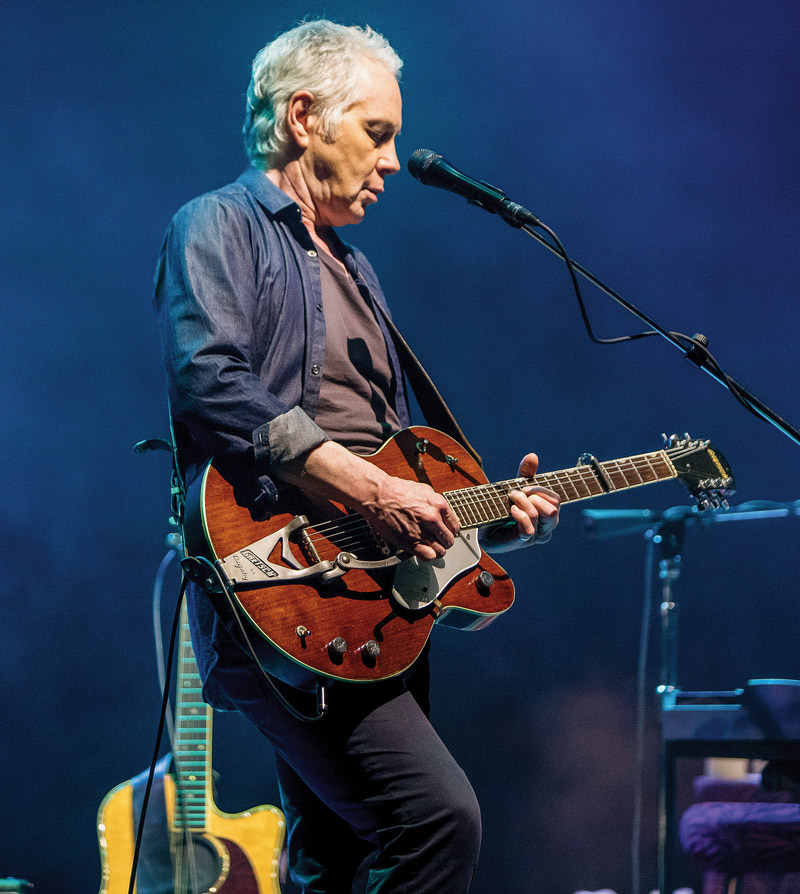 Shane Fontayne has held down the guitar hot seat for top artists including Bruce Springsteen, Ian Hunter, Sting, Joe Cocker, and now, Graham Nash on the Woodstock legend's new Live album.
In 2012, the British-born Fontayne aced an even higher-pressure gig, with Heart at the Kennedy Center Honors, where he had to play the guitar solo in Led Zeppelin's "Stairway to Heaven" – with Jimmy Page sitting in the audience!
Playing "Stairway to Heaven" in front of Led Zeppelin, and with Jason Bonham backing you on drums at the Kennedy Center Honors had to be one of the most daunting gigs of all time. How did you approach it?
There had been talk of someone else guesting to play that solo, but it eventually was entrusted to me. I just wanted to reproduce it as faithfully as possible – and passionately, too. It was only later, as the performance went viral, that I realized how iconic that solo was.
What was the buildup like, and then the performance?
I'm never quite so nervous as the moments prior to the curtain going up on the Kennedy Center stage. You're on a stage that's hydraulically whisked into position as the video montage is playing, praying all your gear boots up as it should. Because when the curtain rises two minutes later and you gaze up to the balcony to see the President and that year's honorees, you have to be completely focused and ready to go.
Ann and Nancy Wilson were so good, and it blessedly went off without a hitch. Needless to say, it was wonderful to later see the reactions from Robert Plant, Jimmy Page and John Paul Jones.
Did you talk to Jimmy afterward?
I spent a couple of minutes with him and was able to ask if he had played the solo on The Kinks' "You Really Got Me" – Jimmy's response was that he had been at the session, but did not play the lead. Also, it was after seeing how good he looked with white hair that I decided to stop coloring mine!
For Graham Nash shows, how do you put together the arrangements?
Our normal touring mode is as a trio with Graham, [co-guitarist] Thad DeBrock, and myself, but for Live we had a full rhythm section and background singers. My first experience with Graham was on the Crosby-Nash tour in 2011. As the lead guitar player in that band, without Stephen Stills, my thought was, "What would I want to hear if I was in the audience?" So much of what Stephen played feels like orchestration to me, like "Wooden Ships" or "Marrakesh Express." I wanted to reproduce a lot of what he played as faithfully as I could.
On this live set, how did you find your own parts in such well-known material?
Honestly, I don't worry about it. There's the old joke, "How do you get a guitar player to turn down? Put a chart in front of him." Fortunately, Graham loves electric guitar accompaniment. I've been playing professionally for 50 years, and at a certain point there's a maturity you can lean on. Your playing becomes simpler – and maybe more essential.
You and Nash play interesting, different rhythms in "Be Yourself."
It's always lovely to hear two acoustics playing different chord inversions. I used a different position on the guitar for that song, using a capo. Rhythmically, if Graham is playing quarter notes, I may do something a bit more languid around him or in-between the beats, to offset it. Graham's playing is totally intuitive, very much in the singer/songwriter style; I don't believe he gives himself enough credit as a musician.
Which guitars, amps, and pedals did you play on Live?
I used a 1966 Gretsch Tennessean that I bought in Woodstock in 1977. It's a lovely guitar. There was also a '90s Strat, a Gibson ES-175, Takamine acoustic, bouzouki, and a very heavy lap-steel that feels like it's made of cast iron! I have a Matchless Avalon 1×12 with a matching cabinet. I weened myself years ago from the old Maestro Echoplex and now use the Line 6 DL4 delay. I also have various Keeley pedals – a compressor, Katana boost, overdrive, and reverb, plus an Ernie Ball volume pedal and Vox wah.
Which other vintage guitars do you own?
I have a '55 Tele that I also bought that year on 48th Street for $750. Living in Woodstock in the late '70s, I got to know John Sebastian (VG, June '22) and he let me buy one of his three Fender Bass VI models, which I used as a baritone. I still have the Melody Maker that I came to America with in the mid '70s, and a Silvertone with lipstick pickups. Actually, I'm pretty vintage myself at this point!
---
This article originally appeared in VG's August 2022 issue. All copyrights are by the author and Vintage Guitar magazine. Unauthorized replication or use is strictly prohibited.