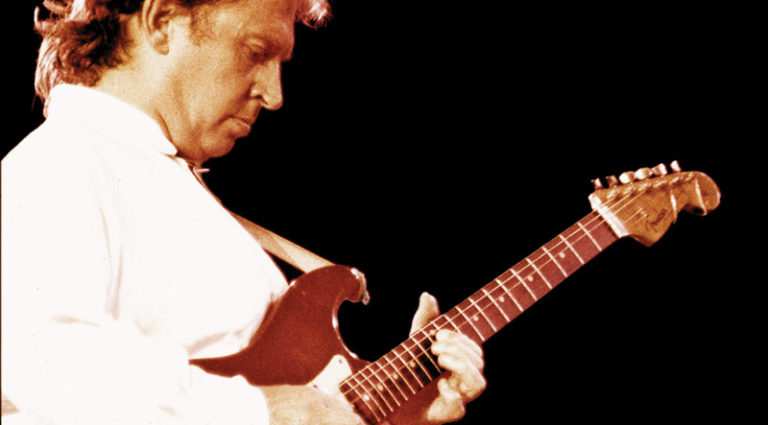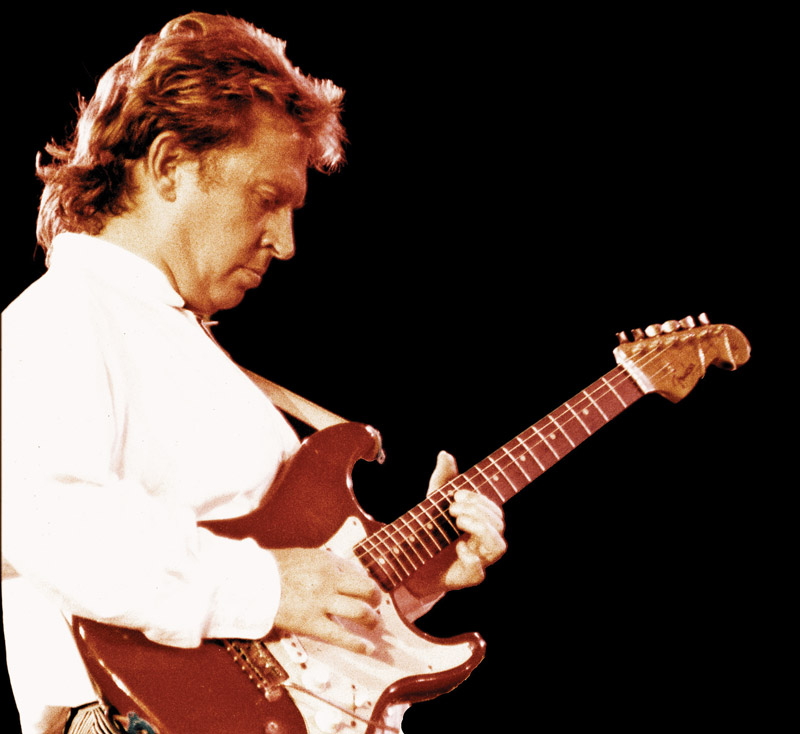 Guitarist in the megastar band the Police, author, photographer, and solo artist Andy Summers can never be accused of having false modesty. His dedication to music led to being in one of the most successful bands of all time. His current album, Harmonics of the Night, will augment a European gallery tour showcasing his photography, but it's the release of the multimedia package The Police Around The World Restored & Expanded that's got Police fans walking on the moon.
Any revelations while putting together Police Around The World?
No, it was put together in the '80s, released, and was alright because we were the number one band in the world, but the film disappeared. Five years ago, I thought, "What did we do with that? We should re-establish that." I was the one who got this thing started. It was very funky because no one had it. I found it on eBay, on Laserdisc. I took it to our lawyer, and the process started. We found the original 16mm film in a basement in London and had it restored. It took five years, but I'm very pleased to see it again after all these years. A new generation of kids can see it now.
You were a music veteran before you joined The Police.
As a musician, you're curious about everything you can do on guitar. I became obsessed. I started at age 12. By the time I was 14, I was copying Wes Montgomery solos. My heaviest influences were American jazz guitarists. Later, I lived in London and played in rhythm-and-blues bands. Then I moved to California, went to college, and played classical guitar for six years. By the time I was in the Police, I was pretty broad with everything I was interested in playing. Luckily, with Sting and his good harmonic ear, I was able to play more-interesting things than the average rock guitarist. Thus, The Police guitar sound was made. We had beautiful chemistry between the three of us. It was a magical moment.
Aside from jazz, rock, and classical, reggae crept into your sound.
No. There's no reggae. I'm glad to field this question. It's bulls**t. Bob Marley was around. We listened to him just like we listened to everything else. But I had no interest in Jamaica apart from going down there for a holiday. The only thing we interacted with was the comfort of the bassline for Sting. As a singer, he could play less on the bass and be effective rather than hammer out 16th notes to play rock music while singing. He made expressive use of that. There was no nod to reggae other than stealing their approach to bass and drums. There was certainly no guitar playing like that in reggae. Playing offbeats on the guitar would have been very boring, and I was not interested in that.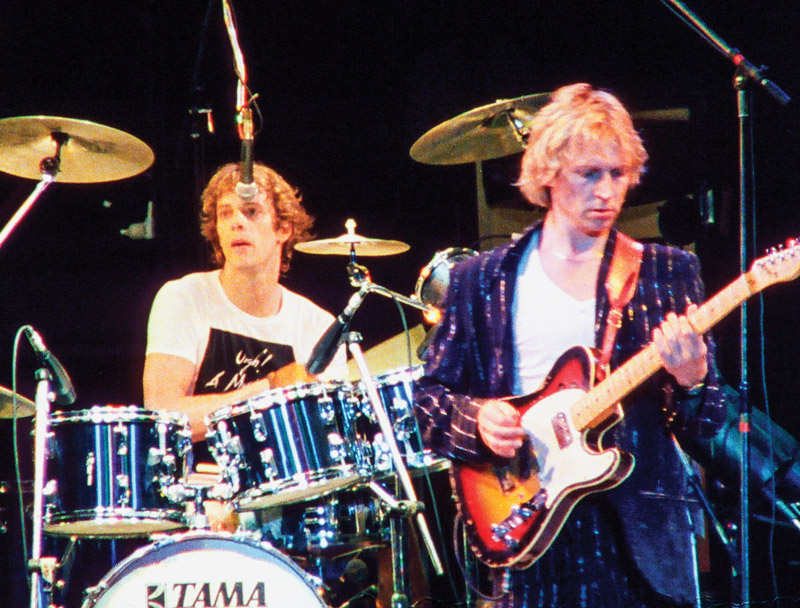 But guitarists were copying you.
Yeah, we were so heavily copied. We were popular, and everybody wanted to be popular, so they thought they could be us. That was impossible. When you're a guitar player, you learn by copying people. That's how you get your licks, and eventually, you own them and make something more of them. I think the sound of the Police was unique. No one sounded like us.
Weren't you on a short list to replace Mick Taylor in the Rolling Stones?
Yes. I came back from living in America to a tightly packed London scene, and my star started to rise quickly. People came to see me play, and eventually, Mick dropped out of the Stones. There was a fanciful article in Melody Maker where they asked, "Who will it be?" There were about six of us on that list. Ry Cooder was on it, Jeff Beck. Then, of course, Ronnie Wood turned up, and that was the end of that. My fate was to be in The Police, which transcended the Stones at that time. We were the biggest band in the world, and I remember Mick Jagger turning up at a stadium in Hartford, Connecticut. He was very sweet and wanted to know what was going on. So he sat on the side of the stage and watched the whole show.
Is your Telecaster retired?
It's not. I'm playing it a lot now. My son is a drummer and wanted to jam with me, so I pulled it out. Onstage, I generally play a Strat – my new signature model that Fender made for me (the Andy Summers Monochrome Strat). It's a beautiful guitar with photographs all over the body.
Which guitar effects interest you?
I've got the Fractal Audio System, which is incredible. You can do all sorts of combinations through it. It's hard to beat – very sophisticated. I'm also a fan of the Eventide Harmonizer, which I use in my shows. You can get so many beautiful, exotic sounds from it. Huge sounds.
---
This article originally appeared in VG's July 2022 issue. All copyrights are by the author and Vintage Guitar magazine. Unauthorized replication or use is strictly prohibited.