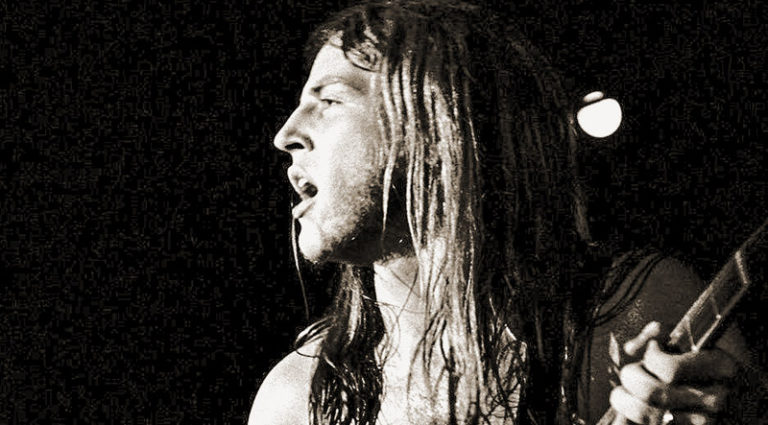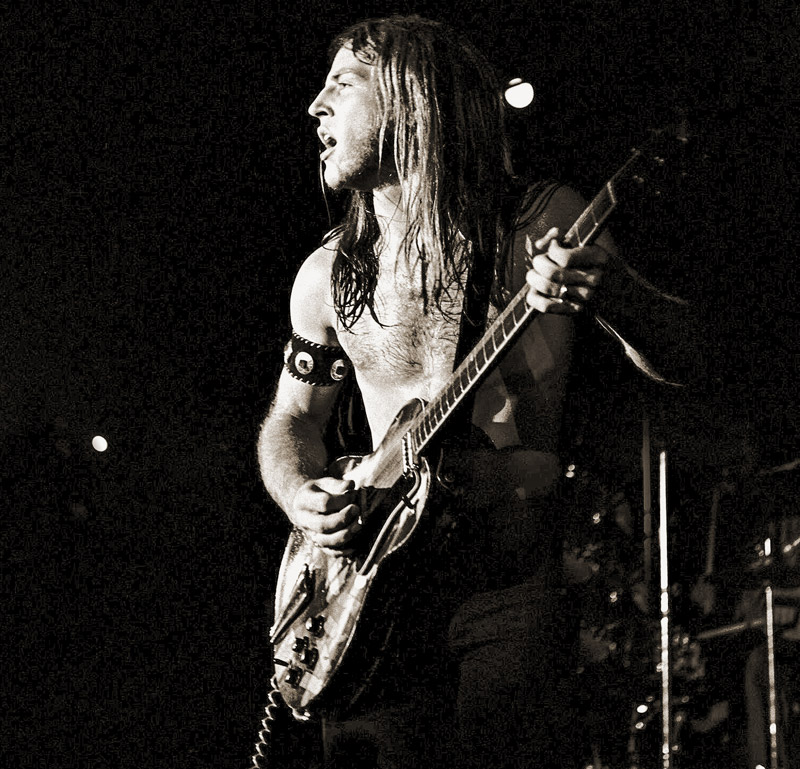 Brutish power chords and shrieking guitar lines abetted by pounding percussion, overdriven bass riffs, and wailing vocals – at the advent of the '70s, the "Detroit Sound" was a precursor to hard rock and heavy metal.
While embodied by the MC5, Stooges, and The Amboy Dukes, the most-successful band on the Motor City scene was a power trio from Flint known as Grand Funk Railroad. Slagged by critics, Grand Funk played for the people, and their huge fan base was fiercely loyal.
Mark Farner (guitar, vocals) and Don Brewer (drums, vocals) had played with Terry Knight & the Pack, which garnered a couple of minor national hits, while bassist Mel Schacher gigged with a later incarnation of ? and Mysterians (of "96 Tears" fame).
Knight was Grand Funk's original manager, and following their breakout at the Atlanta Pop Festival in July 1969, he directed their trajectory; within a year, the band had three studio albums under its belt, and all had gone gold. The music was exuberant and loud, and their balls-to-the-wall performances (Farner sometimes passed out from exhaustion afterward) garnered fans worldwide.
Accordingly, Knight decided it was time for a live album. Concerts were recorded in West Palm Beach and Jacksonville, just prior to the band's return to Georgia for the second Atlanta Pop Festival. However, the band was unaware of his plans.
"We honestly didn't know we were releasing a live record," Farner recently recalled for VG. "Terry did all the thinking and planning. We gullibly agreed to everything."
Released in November of 1970, the double-disc included a gatefold photo showing the band onstage in Atlanta, even though the music had been recorded in Florida a few days earlier.
"Wherever we played, people were gonna show up, and we were gonna rock their asses," Farner said. "But, Florida always has a place in my heart, and that definitely shows in the grooves!"
The album was raw and brutal, bringing power comparable to the MC5's Kick Out the Jams (VG, May '19).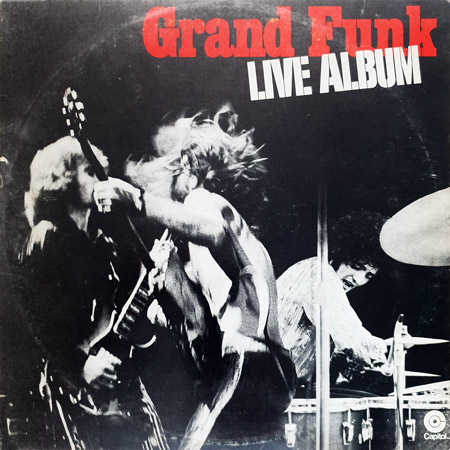 Farner's guitar at the time was a Messenger, one of the first brands to use a metal neck. Its thinline body had built-in fuzztone. Schacher had acquired a Fender Jazz soon after Grand Funk's breakout, and replaced one of its pickups with a Gibson bass humbucker. His underrated bass stylings and slightly overdriven tone became integral to the mix; while Farner was singing and pounding chords, Schacher embellished the presentation with complex, melodic licks; "Paranoid" and the rapid-fire outro of "Are You Ready" are exemplary.
With one exception, all of the songs had appeared on studio albums. Farner preferred the live versions.
"In my opinion, they all came off better live (because of) the audience participation on every word and every chord," he said. "They sang 'em back to us and played air guitar and drums! They pumped us up."
The new song was "Mark Says Alright," a loose jam anchored by Brewer's toms and another melodic Schacher lick.
"That song was something I came up with in the studio," Farner detailed, "We did a little surprise appearance with it."
Extended versions of fan favorites abound on Live Album, including a cover of the Animals' "Inside Looking Out" gleefully embellished with drug references (The Animals' version derived from a field recording of a prison chant documented by legendary musicologist Alan Lomax). Brewer gets his obligatory drum solo on "T.N.U.C."
The lone low-key song, "Mean Mistreater," features Farner on a "suitcase model" Fender-Rhodes electric piano and impressive harmony vocals from Brewer.
Overall, Live Album was a rough-and-rollicking sonic assault, though "Time Machine" (the band's first hit) and "Got This Thing On The Move" weren't included.
"Both would have been great live recordings," he said. "With the emotion and wave after wave of energy that swamped the stage, I don't care what song you're doing, it's going to be better live!"
Live Album went gold a week after its release and peaked at #5 on the Billboard album chart. In the early '90s, it reached double platinum.
Critics have persisted over the decades, and in spite of a legendary career, the band has not been voted into the Rock and Roll Hall of Fame.
"Most professional musicians know the Rock Hall is… political," he said. "Grand Funk Railroad is not in because the voices of the fans are not being heard! How does a band that has 13 gold and 10 platinum records, more than 25 million copies sold worldwide and a catalog of eight Top 40 hits, not be included?"
---
This article originally appeared in VG's July 2022 issue. All copyrights are by the author and Vintage Guitar magazine. Unauthorized replication or use is strictly prohibited.
---