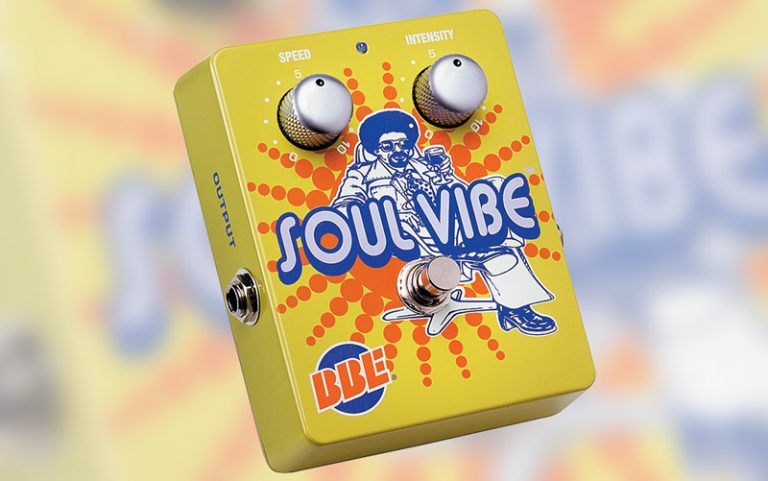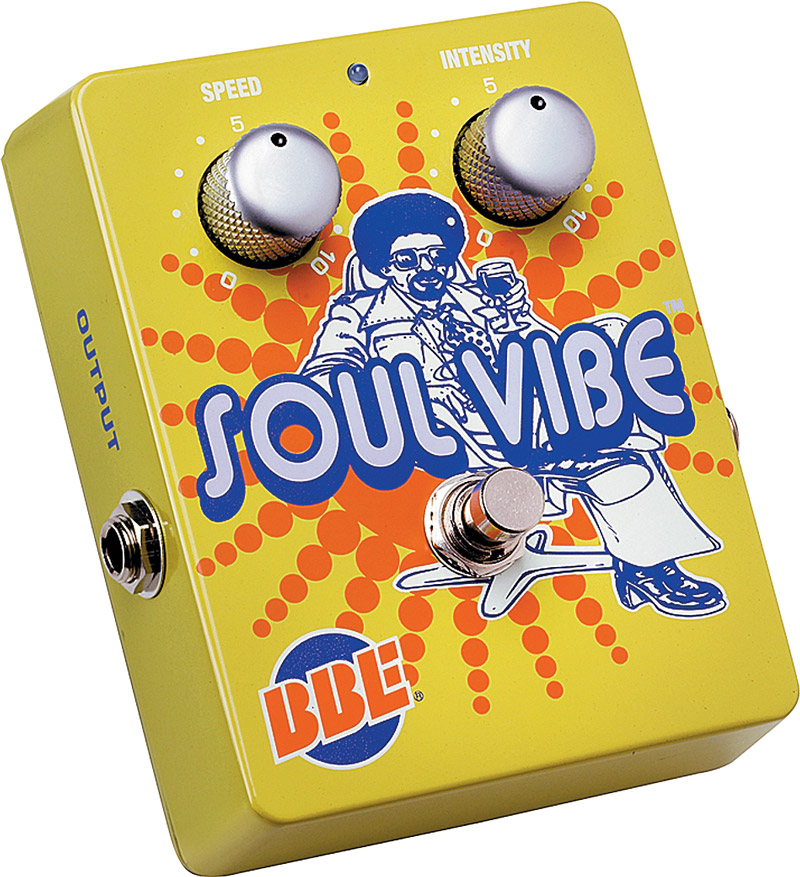 The original Shin-Ei Uni-vibe became hugely famous after Jimi Hendrix used it with Band of Gypsys (and at Woodstock). Later practitioners like Frank Marino and especially Robin Trower used the Univibe "rotating speaker" effect in a number of songs. Ask an experienced player to name the songs that typify the sound of the Univibe, they'll likely cite Hendrix's "Machine Gun" and Trower's "Day of the Eagle."
The Univibe was not particularly well-built and had a reputation for being unreliable in performance environments. In the '80s, a number of companies began to issue variations – most at prices that were out of reach of the average player who would otherwise like to dabble with its tone. Later, as the effect became more prominent, other companies offered variations and the fun became more affordable.
Contrary to popular belief, the Univibe effect is not akin to chorus, but rather it is a phase-shifting device that emulates a rotating speaker like those found in a Hammond organ Leslie speaker. Today, the Univibe name is owned by effects builder Jim Dunlop.
One of the more noteworthy modern variations is BBE's Soul Vibe, a well-made unit with an LED indicator, non-slip rubber bottom, controls for Speed and Intensity, and true-bypass wiring.
With a Fender Custom Shop Stratocaster fed into a 1981 Marshall JCM800 50-watt combo and the Soul Vibe switched to its "Machine Gun" preset (as described in the owners manual), the unit offers up a little too much wall-rattling effect; rolling back the Intensity to about half brings the effect closer to what you heard when Hendrix played the Fillmore, though it noticeably cuts treble response. Roll up the Speed knob slightly and jam the riff from Trower's "Bridge of Sighs," and the Soul Vibe nails the tone. In both instances, this setup sounds very close to the original, and the blue indicator light pulses with the speed of the setting – a useful feature in a live setting, especially.
Plugging in a Les Paul Junior is a revelation; who would have guessed a Gibson through a rotating speaker effect? Okay, Frank Marino knew, but he's apparently the only one. In this case, the P-90 works very well with the Speed rolled back and the Intensity at about three-quarters. In this setting, it sounds halfway between chorus and phase-shifting. Switching the unit off reveals no degradation at all in tone. Hey, this could be a groundbreaking setup for some budding musician out there!
The Soul Vibe is a worthy entrant to the market. It's easy to use, sounds very close to the original, and unlike a vintage Univibe, is made of high-strength steel and other high-quality components. – Eric C. Shoaf
---
This article originally appeared in VG's May 2008 issue. All copyrights are by the author and Vintage Guitar magazine. Unauthorized replication or use is strictly prohibited.
---
The BBE Soul Vibe