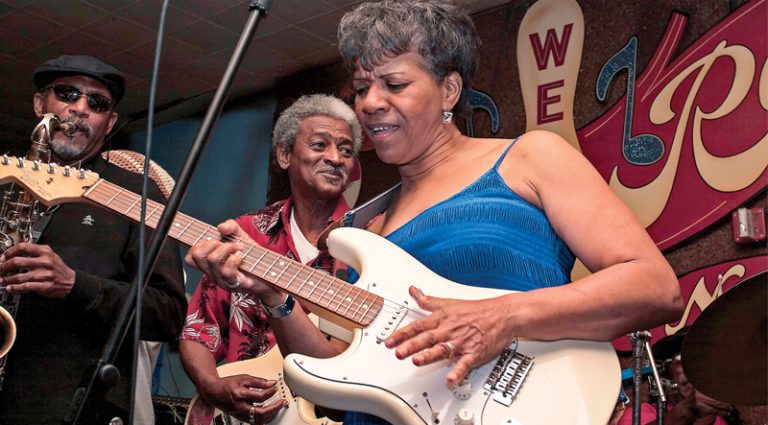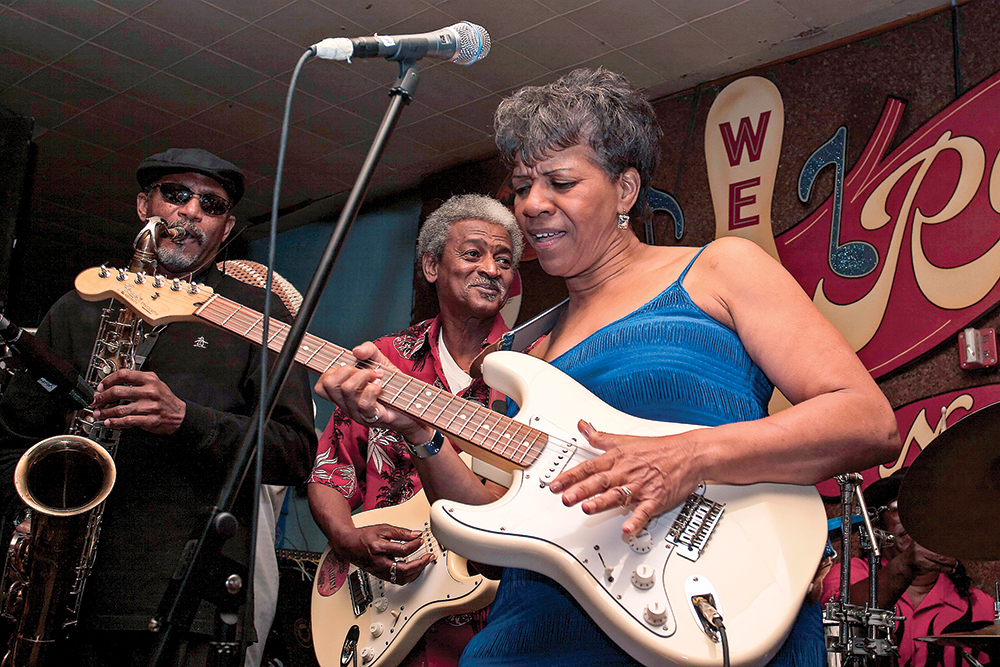 This is a fascinating, albeit incomplete, documentary about a segment of the blues seldom seen by devotees, let alone lay people. Director Daniel Cross uses Bobby Rush as his focal point and ad hoc narrator of sorts. Rush, who was an amazingly vital 81 when this was shot in 2014, has been a star on the chitlin circuit for five decades, but gained considerable visibility when he was featured in Martin Scorsese's otherwise lame PBS series The Blues.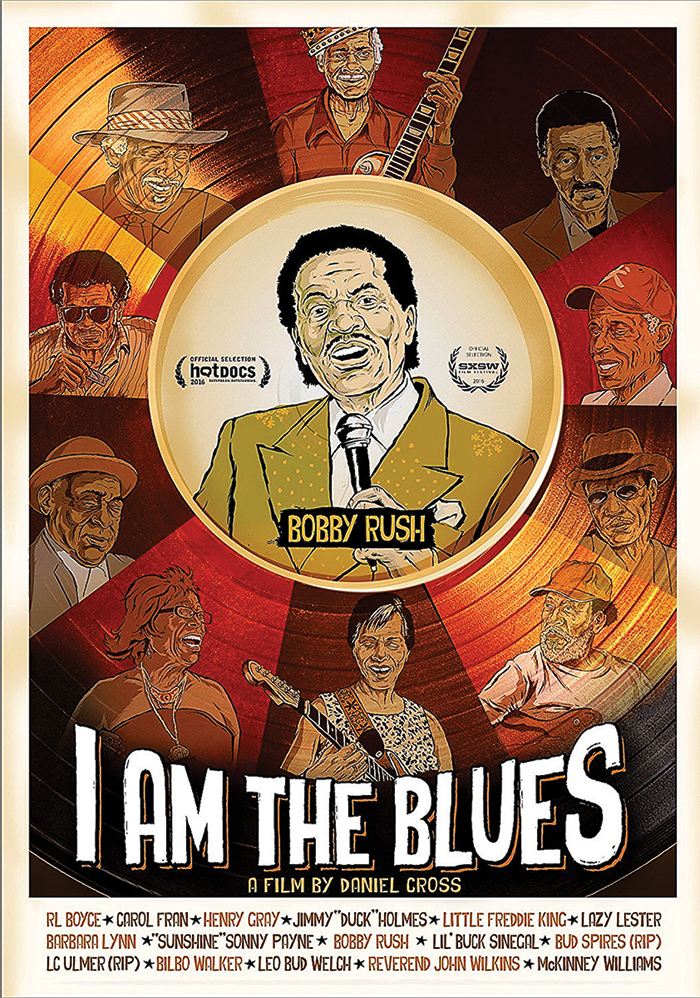 Rush's flashy, booty-shaking revue is barely hinted at; instead, Cross follows him as he travels the Delta, crossing paths with regional stars like Lazy Lester and Barbara Lynn and virtual unknowns such as R.L. Boyce and Little Freddie King.
Cross lets the musicians do the talking and playing, which ranges from masterful (blues-zydeco stalwart "Lil' Buck" Sinegal) to almost indiscernible (L.C. Ulmer). What's special is that we see the blues, not on a festival stage or in a showcase nightclub, but in its own environment – at Jimmy "Duck" Holmes' Blue Front Cafe juke joint, at barbecues, at a crawfish boil, on porches and sidewalks, and at a church-hall reunion bringing together Rush, Sinegal, Lynn, Lester, Carol Fran, and pianist Henry Gray.
The territory encompasses the North Mississippi Hill Country, the Delta, and the bayous surrounding Lafayette, Louisiana.
Highlights for guitarists include Sinegal and Lynn, both in performance and interview – the latter showing off her custom-made James Trussart copper-top Steelmaster, engraved with roses and her autograph. Blues harpist Lester also dons an acoustic for an impromptu rendition of Merle Haggard's "Sing Me Back Home," after which he and Rush agree, "That's the blues."
Not all artists are named (swamp-pop singer/drummer Warren Storm, for one) or seen playing (guitarist Classie Ballou). And the lack of an actual narrator or text leaves out pertinent information. We see Rev. John Wilkins sing and play "Prodigal Son" on acoustic guitar, but the fact that his father, Rev. Robert Wilkins, wrote it and the Rolling Stones covered it isn't mentioned. The music of Skip James (1902-'69) is used for background and atmosphere, but the reason – his open-D minor tuning and high, mournful singing being a cornerstone of the "Bentonia" style, named for his birthplace – is never given, even though Holmes is a descendent of that school, geographically and stylistically.
It seems unlikely that Cross would assume that the average viewer would know such details, and it's unfortunate that most won't understand why they should take the time to research it.
The film makes obvious that this is not just music borne of oppression; it's music for drinking, dancing, shucking and jiving, and even fighting. And, most encouraging, it shows a younger generation carrying on the tradition.
---
This article originally appeared in VG January 2018 issue. All copyrights are by the author and Vintage Guitar magazine. Unauthorized replication or use is strictly prohibited.