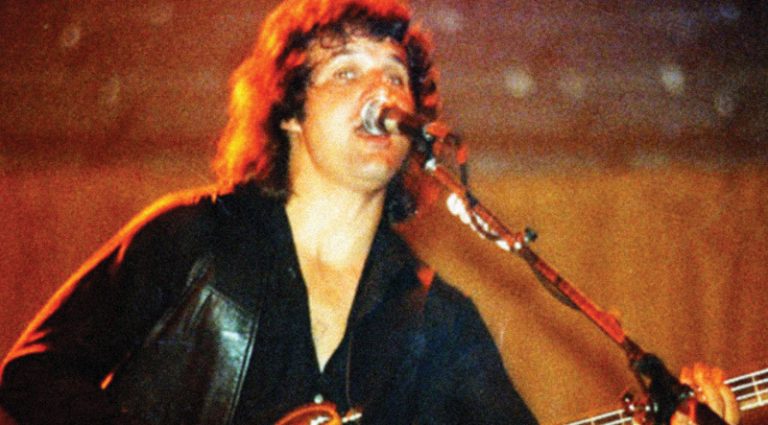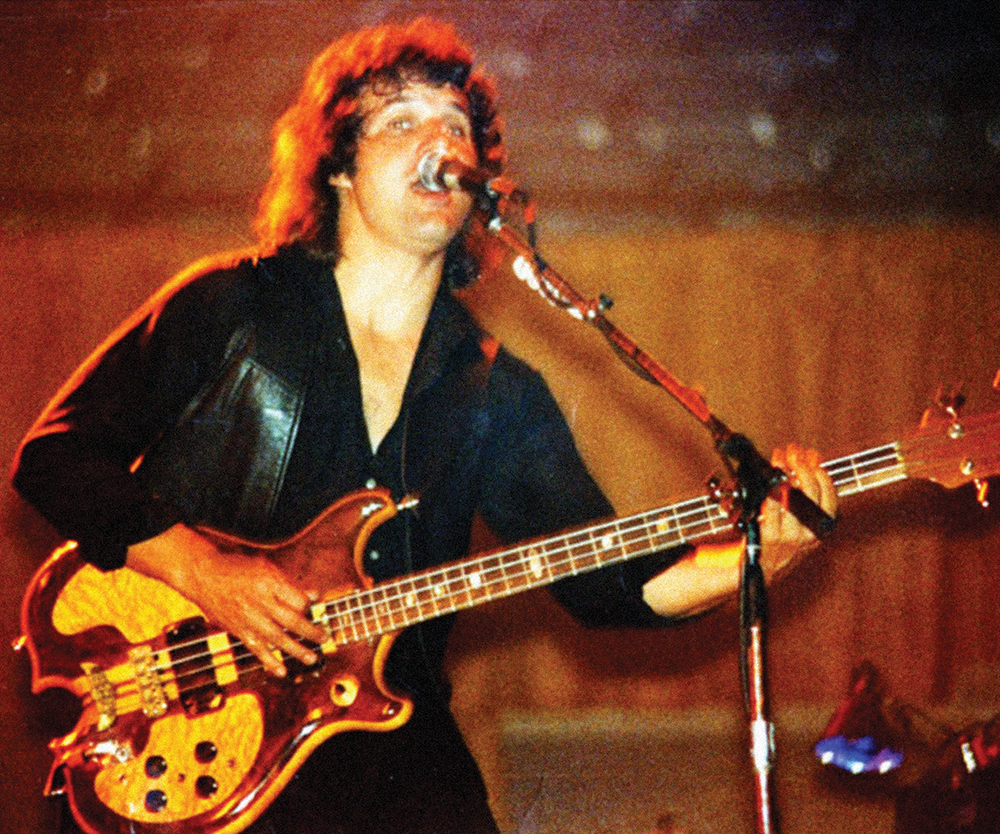 Joe Bouchard was the powerhouse bassist for Blue Öyster Cult during its heyday, playing on classic stompers like "Cities on Flame," "(Don't Fear) the Reaper," and "Godzilla." Since leaving the band, he has been making his own music on guitar and just issued a new solo record, The Power of Music. It contains a remake of "Career of Evil," plus other cuts that evoke heavy BOC thunder – and then some.
The opener "Walk With the Devil" is a powerhouse that sounds like the old days.
"To be honest, I wasn't thinking about BOC – I just wanted to write a big epic song in the progressive-rock vein," he said. "The solos were mostly played on my '62-reissue Strat, which is my go-to guitar. For rhythm parts, I used an Epiphone Special I got at a pawn shop for $60, and for the heavier parts, I mixed in a Danelectro baritone. I sometimes used a Line 6 POD for amp tone, but for an organic sound I'll use a Marshall Haze 15 or Vox AD50VT with an SM57 mic.
Your song, "The Story of the Blues Project," is a flashback to a great, unsung American band. Were they a big influence?
Heck yeah! I saw the original Blues Project at Ithaca College in 1966, and they blew my socks off! My brother, Albert (BOC's original drummer) and Donald Roeser (lead guitarist Buck Dharma) had a college band in '67 that did all the Blues Project songs. Some 40 years later, I got to actually join the Blues Project for two rehearsals. Guitarist Steve Katz, one of the founders, was my neighbor and asked if I wanted to do a tour of Italy. The tour never happened, but that started me thinking about writing a song about the band and their overall influence.
Looking back, you certainly had faster picking chops than most '70s rock bassists.
That was more from watching Buck Dharma play like blazes every night for 16 years – he is a fast player! I worked on my pick technique seriously in the late '70s when I got Tommy Tedesco's book For Guitar Players Only. It has great, simple exercises that are easy and work well.
You used an Alembic around then, too.
Yes, I loved the Alembic. I sold it to a friend 20 years ago but recently I got it back. It has a long scale and is way too big for my hands and arms, but I played it on Blue Öyster Cult's Spectres album where "Godzilla" is a standout. The real strength of the Alembic was playing in stadiums – it would always cut through the clutter and not lose tone. I used a Music Man Stingray on "Burnin' for You," and a P-bass on the first five albums for Blue Öyster Cult, which of course includes on "Don't Fear the Reaper."
What amps did you use?
My first amps were Acoustic 360s. I had two of them, but then changed over to Sunn and, later, Crown amps with custom cabinets. Most of the time, the roadies would just show up with a new rig and I'd plug in. I had a Furman preamp, a DBX160 compressor, and a few preamps I can't remember. Most of the time, if it sounded good, I'd just go with it.
One of the high points of BOC live shows was the "five-man guitar army" with no drums. Was that at all difficult from a bass point of view?
The hardest part was keeping the time steady and strong without a drumbeat to lean on. I would tap my foot extra hard or just play the bass hard with a pick and force the gang to follow my beat. Finally we'd speed it up to a crescendo and then Albert would ditch his guitar and kick off the beat to the next song on drums. It was a great showstopper and the audience always went nuts.
What have you been doing since BOC?
I left Blue Öyster Cult in 1986 – after 16 years playing bass it was time to move on. Since then, I've been teaching at various schools and working in music publishing. Last June, I officially retired from teaching to spend more time writing and recording, and I still do lots of gigs. Blue Coupe is my main band, with my brother Albert on drums and Dennis Dunaway (see feature in this issue), from Alice Cooper, on bass. I've done many interesting gigs all over the U.S., Canada, England, and Europe. In 2010, I played five shows in Iraq for our troops, with Orleans and other classic rock artists. That was the adventure of a lifetime.
---
This article originally appeared in VG April 2017 issue. All copyrights are by the author and Vintage Guitar magazine. Unauthorized replication or use is strictly prohibited.