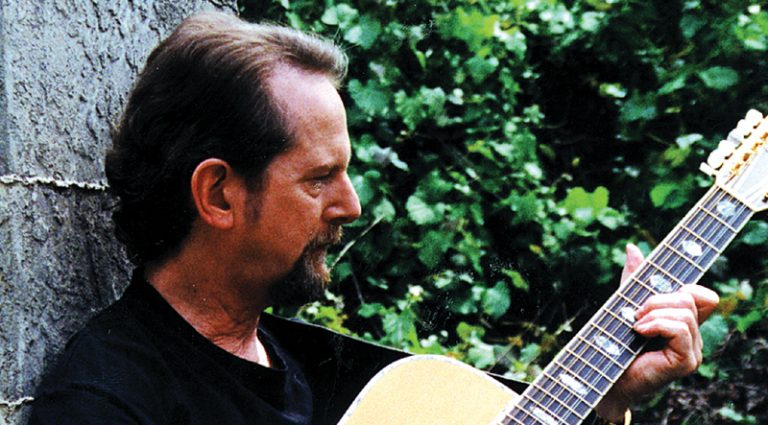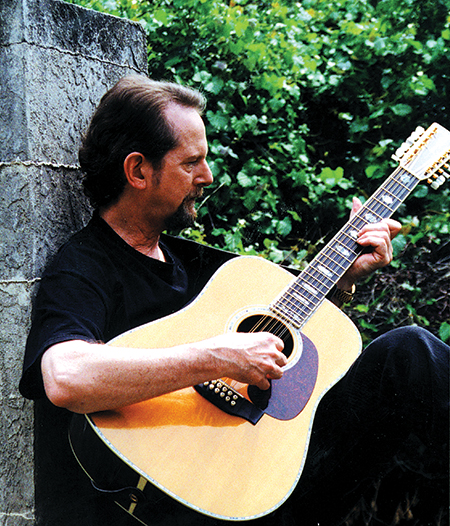 Few '60s rockers have had the lasting influence of the Byrds' Roger McGuinn, whose 12-string Rickenbacker "jangle pop" sound influenced the likes of Tom Petty and REM, and helped blaze the "country rock" trail later perfected by the Eagles, Poco, and others.
McGuinn is still making a difference, as evidenced by his recent four-disc release, The Folk Den Project: Twentieth Anniversary Edition, which sees the singer/guitarist covering folk tunes written/performed by others in an effort to keep the material in the spotlight.
Since 1995, McGuinn has been recording traditional folk material offered via his website, mcguinn.com, and he re-recorded 100 tracks from The Folk Den Project: 1995-2005, before doing the same for the Twentieth Anniversary set. Beyond tunes renowned ("Yellow Rose of Texas") and obscure ("South Australia"), both include compositions updated lyrically by McGuinn to fit the times. For example, "Last Payday at Coal Creek" is reworked as "No Payday in Detroit."
In a discussion with Vintage Guitar, McGuinn discussed his career, his instruments, and his approach to recording.

Who influenced you to start playing guitar?
My original influence was Elvis Presley. He really didn't play guitar – just hung one over his shoulder. But Scotty Moore was one of my influences.
How about later, in the realm of folk guitar?
Bob Gibson. He was kind of a student of Peter Seeger, whose 12-string guitar was a great influence. I got my first 12-string in '57 or '58 and it influenced my later work with the Byrds because I'd already been playing it.
How did you first choose the Rickenbacker that became so important to the Byrds' sound?
We saw A Hard Day's Night, and George Harrison had a Rick 12 in the movie. So I went to the guitar store and traded an acoustic 12-string and a five-string banjo to get a Rickenbacker 12-string. It was an amazing improvement.
What makes the Rickenbacker 12-string unique for you compared to other guitars?
There's something interesting about its hollow body. It's only about 2″ thick, but it's got a ring to it – the pickups they use and the way they string it, with the high string last. On a 12-string, the high string is usually first when you pluck down. But the Rickenbackers were strung with a high string last, so you hit the low string and the high string, which gave it more of a ring.
Would you say your guitar playing affected the Byrds' sound and direction?
Well, I would say the Rickenbacker electric 12-string created what they call "the jingle-jangle sound" the Byrds were known for.
How would you chart your progression as a guitarist?
I just kind of play folk music – fingerpicking and some flatpicking. One of the most unusual things I did was "Eight Miles High," which was more flatpicking where I was emulating John Coltrane on the saxophone.

How has the Folk Den project affected or influenced your guitar playing?
It kept me in the studio, kept my chops up. We took about a year to re-record the songs, and I had to go back and do guitar parts on most of them. They're all multi-track recordings that we put down to CD-quality.
As you see it, which of your albums were most pivotal in regard to advancing your songwriting and guitar playing?
Songwriting – and I think guitar-wise – probably Cardiff Rose (from 1976) and Back From Rio ('91).
Back From Rio is particularly underrated. You were backed by Tom Petty and the Heartbreakers. How did that develop?
It started in '87, when Tom was in Florida and we went to visit him at his hotel. His daughters, who were young at the time, were flying kites on the beach. He said, "In a couple of weeks, I'm going on tour with Bob Dylan in Europe." I said, "Oh man. You're going to have so much fun!" Because I remembered the Rolling Thunder Revue and how much fun that was. Tom said, "Well, I'll ask Bob if you can come along." The next day, he said, "Bob said, 'Yeah, bring him along'!" So I got to be the opener, and Tom and the Heartbreakers backed me on some Byrds songs, then did their set before backing Dylan on his.
While on tour, Tom and I wrote "King of the Hill," which was about John Phillips – we were both reading his autobiography, Papa John. Randy Gerston took that song to Clive Davis and said, "Hey, this is pretty cool. You ought to sign Roger to a record deal." And they did. So, Tom and I did the song, Stan Lynch played drums on the album, Mike Campbell came in and did a lot of guitar, Benmont Tench did a lot of keyboard work, and they brought in John Jorgenson to play multiple instruments. That's how Tom got involved in Back from Rio – it was a natural progression of events.
"The Byrds were incredibly good as a live band with Clarence."
Your primary instruments these days are a banjo, a Martin seven-string, Martin 12-string, and the Rick 12-string…
Yeah. I got the banjo from Bernie Leadon, who was in the Eagles at the time and needed a Scruggs-style banjo. I had one, so he came to my house and traded a banjo he had made. It is really wonderful, and I still play it.
The seven-string is a Martin HD-7; I asked Martin if they would put the best part of a 12-string on a six-string so I could play leads up and down the G string. It has that high string and low string on the G, like a 12-string, but the rest is like a six-string. My idea was to make the one guitar that would kind of do everything. I play it a lot – love it.
The Martin 12-string is another signature model we came up with some years ago.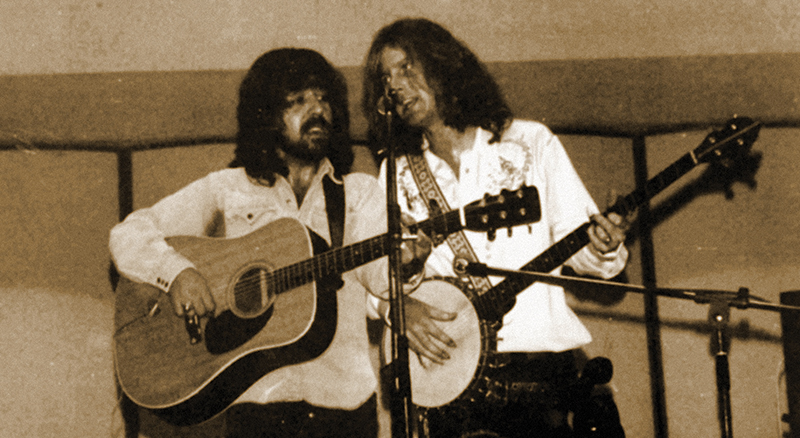 How did you come up with the idea for the Martin seven-string?
My wife, Camilla, and I came back from Paris on the Concorde. They told us they'd handle our luggage "with kid gloves" – wrapped it in plastic and everything. We flew to New York and stayed in a hotel at the Trump Towers. I opened the 12-string case and was practicing. I didn't notice that the back had been damaged, but Camilla, who was behind me, suddenly screamed when she saw that the end of the guitar was caved in! They must've dropped it. I thought, "Maybe it's not a great idea to carry a 12-string acoustic and a six-string acoustic on the road. I'd love to have a six-string that had the best part of a 12." So I went to Martin, and Dick Boak and I worked out on a napkin exactly how we wanted the peghead and the bridge to be – we basically designed this Martin HD-7. And we kind of had to fight for it, because Martin had a hard time tooling it. But they made several hundred, and it's my favorite instrument to play these days because it has the ring of a 12-string with the beauty, ease, and flexibility of a six-string; you can bend on it, and you can play bluegrass runs on the bottom strings. It's really fun to play.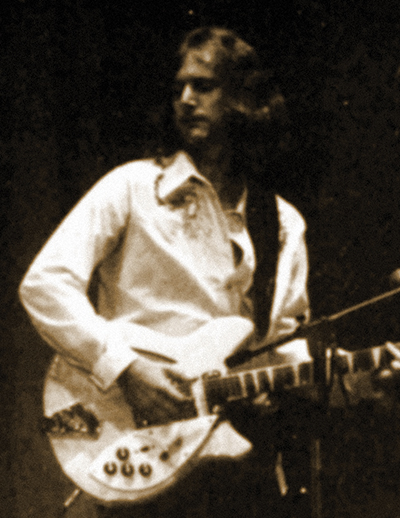 What other instruments have you played throughout your career?
I play some mandolin. I bought one maybe 10 years ago and have been using it on Folk Den albums. I also have a bandolin, which is like a banjo body with a mandolin neck, strung like a mandolin.
Do you still own all three Rickenbackers you played in the '60s with the Byrds?
No. I've got one. The other two were stolen.
Which amplifiers do you use?
Onstage now I use a Roland Cube 80, but I used to use a JC-120. In the studio, I used to plug in direct; I'd go into the control room and plug into the board, because I had more control that way.
What about effects?
I don't use effects other than compression, and that just happened with Columbia Records, when we recorded "Mr. Tambourine Man," and Ray Gerhardt was the engineer. He put us through two compressors, piggybacked. That's the only effect I ever used in the studio. Later, on the road, I brought a phase shifter when that was the new thing. But I think the Rick sounds better without it.

You play with a flatpick and wear picks on your middle and ring fingers. When and how did you devise that approach?
When I started in the Byrds, I had to play lead guitar with a flatpick, but I also wanted to fingerpick, so I moved the fingerpick over one finger and used the flatpick between my thumb and index finger as the thumb pick. My picking style developed simply to work for both fingerpicking and flatpicking.
Do you still use .010-gauge Pyramid Gold strings on the Rick?
I do, and I love them. They're kind of expensive, but they last a long time. I mean, like a year.
You also have a home studio. What's in your setup there?
It's a MacBook Pro with Protools, and good microphones. It's everything you need. It's like a project studio.
How do modern home studios compare to studios in the '60s?
In the '60s we had a four-track, and now I have 96. So that's better. And we'd record to 15″ IPS reel-to-reel machines, in real time – so you couldn't pop in and fix something. So it's better now that you can go in and move a part and copy and paste, and all these wonderful advantages of Protools. I think it's better now. The only thing is if there is thunder or lightning outside or the gardeners are outside with a buzzing machine, you might hear some of that. So, you have to quit for a minute. That's the only advantage of the real studios – soundproofing.
We went to Dolly Parton's studio in Nashville, and she had a Neve mixing board – hundreds of thousands of dollars – and a 24-track tape machine in the corner covered in dust. She was using two inputs of the Neve to go into a Macintosh, and the engineer sat with a mouse, controlling the tracks. They didn't have faders or anything. I recorded "Turn! Turn! Turn!" with Dolly, and it was amazing. I got into it because Terry Melcher invited me to the West Coast to play on a Beach Boys album. I went to his house in Carmel and was sitting in the living room with him, thinking that at any minute we were going to get in a car and go to the studio. Instead, we walked into the den and there was his engineer with a Macintosh and a beta version of Protools. It was a Mac Quadra and he had 12 gigabytes of optical storage, and that was all he had (laughs). He recorded this whole Beach Boys album on a Macintosh. I came back home and said, "I've got to get this." But back then, Protools was something like $10,000. And you had to get these modules that went to a tower computer, because normal computers weren't fast enough. Now, a MacBook Pro is fast enough to do 96 tracks.
It's interesting to ponder what some '60s artists would have done if they had access to more than four tracks.
We had to be pretty creative to get "Mr. Tambourine Man" on a four-track. I mean, the band was probably on two tracks, with everything live in the studio. Harmonies and lead vocal went on the other tracks, along with a tambourine or something. You had to bounce things from one track to another, and when you did that, you'd lose its original sound. And at the CBS Studio on Sunset and Gower in Hollywood, they had an eight-track, but the engineers were scared of it because they had to rewire the console! So they had a sign on it that said "Big Beast" or something. They didn't want to deal with it, so they were still working with a four-track when we started.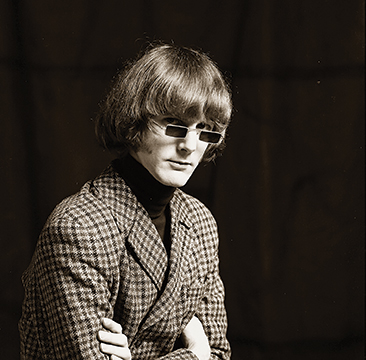 Let's discuss the Byrds' guitarists, starting with Clarence White.
Clarence was amazing. He was the guy Jimi Hendrix came backstage to say hello to. It was like having a loaded machine gun when you had Clarence White out there. The Byrds were incredibly good as a live band with Clarence.
Was Jimi a Byrds fan, and did you ever hang out with him?
Yeah. He came backstage at the Whiskey a Go Go and I shook his hand, then he went right over to Clarence and congratulated him on his great playing. Another time, I was in the Village when Eric Andersen saw me on the street and invited me to his loft. He said, "I've got Eric Clapton and Jimi Hendrix up there – we're having a jam session. Do you want to come up and play?" And I said, "Yeah!" Of course, they were playing all blues-based stuff and I just kind of tagged along behind them. But it was quite an experience.
Which songs contain your favorite solos by Clarence?
He did great work on everything we ever did, like "Chestnut Mare" and "Old Blue." He was incredible. He was unpredictable. He was always syncopating and coming out of places you didn't expect.
What about Gene Clark?
Gene was not a great guitar player. He was a good songwriter and singer, but he just kind of strummed and played rhythm.
David Crosby?
David was a really fine rhythm player – influenced by jazz, so he had the ability to really do great rhythm parts in the background.
Gene Parsons played a bit of guitar, too.
Yes, Gene played, but he was not known for his guitar playing.
Gram Parsons was briefly a member of the Byrds, as a guitarist and pedal-steel player.
I don't think he was a great guitarist. He was a strummer – wasn't a picker. He just used it to accompany his vocals. He was a pretty good singer and he really had a passion for [country] music. That was his strength, really.
What do you recall about Gram being in the band? Did he help steer it in a country-rock direction?
He didn't really start out as a country artist, he was in a Kingston Trio kind of group at one time. He was influenced by Elvis Presley, like most of us were. And I remember Jim Stafford grew up with him in Florida. Jim asked Gram about country music, and he wasn't really into it at the time. So there was some development that happened later in his life.
He was in the Byrds as a sideman – like a musician for hire. He wasn't really a group member or a partner. But he was enthusiastic about country music – loved Merle Haggard, Hank Williams, and all those artists – and brought that enthusiasm to us. He was the catalyst for us going to Nashville and recording Sweetheart of the Rodeo.
Was there trepidation from the record company when they first heard Sweetheart?
Columbia Records was really easygoing – they never ever told us what direction to go, never said, "No. You can't do that." Once we submitted a record, we said, "This is where we're going to go," and they went, "Okay," and they got behind it. They used a Jo Mora poster for the cover… they had to license it from his estate or something. But they were very lenient with us – let us go any artistic direction. So there was never any hassle getting it done. We had most of the songs written by the time we got to Nashville, so we mostly hung around the hotel and played poker (laughs).
Why do you think that album was not fully appreciated when it was first released?
It came out of left field. Most people who were rock enthusiasts back then did not like country music, because of its political ramifications – it was considered fascist/right-wing music. And rock-and-roll was left-wing communist music. So the two camps didn't get along. I remember people saying, "The heartbreak of Sweetheart of the Rodeo." And 30 years later it kind of became the best Byrds albums ever.
---
This article originally appeared in VG January 2017 issue. All copyrights are by the author and Vintage Guitar magazine. Unauthorized replication or use is strictly prohibited.
---