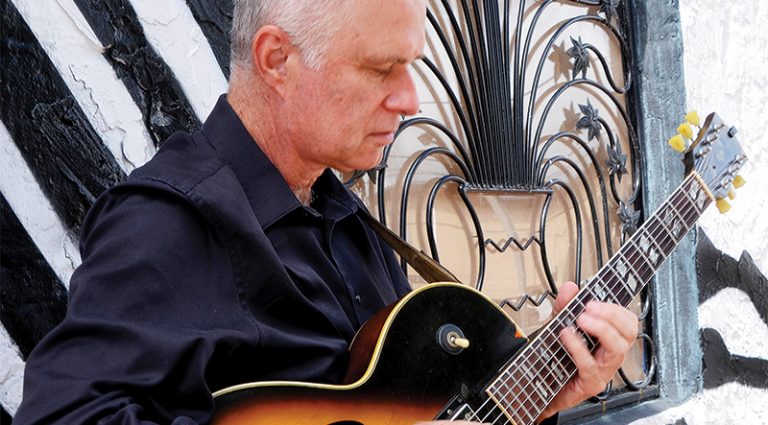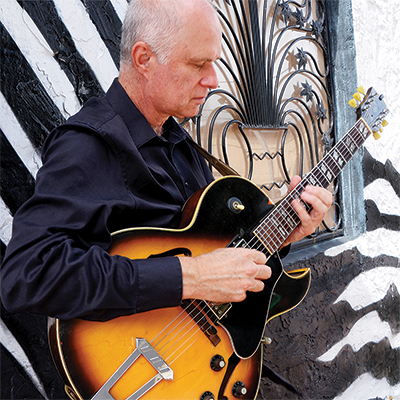 Inspiration can come from a lot of places. For jazz guitarist John Hart, a visit to a familiar place provided the impetus for his latest record, Exit From Brooklyn.
After spending a quarter century in New York City, in 2014, Hart moved to begin teaching at the University of Miami.
"I'm back and forth. I went to New York last summer to play one gig and ended up working for a month! While we were there, we did the record. I sent it to Zoho Music, and they liked it."
Hart's trio includes Bill Moring (bass) and Tom Horner (drums), and the album contains two Hart originals along with seven covers of tunes by luminaries like Thelonius Monk, Rodgers and Hart, Ellington and Strayhorn, and others. There are twists and turns, like their take on the ballad "Here's That Rainy Day."
"I was riding my bike, thinking about tunes, when it came to me; 'We should do that in 6/8 time.' Then I re-harmonized certain parts, but kept it familiar enough to be recognizable. I like it. It's interesting, I think."
Hart admits that, as he gets older, he doesn't write as many songs.
"When I was younger, I wrote simply because that's what young New York musicians do," he said. "I guess I'm like all writers and composers; some tunes come quite quickly, and others, you labor over. Still others never get realized." (laughs)
Hart's journey started in Sarasota, Florida, when he got a six-string on his 12th birthday. He immediately took to it.
"I had a really good guitar teacher and great band director in high school," he said. His interest in jazz started late in high school and continued at the U of Miami. He spent five years there, then moved to New York, where his tastes – and style – continued to evolve.
"I was really into southern rock, along with the Allman Brothers and Jeff Beck. It was a natural progression because there's a huge improvisational element to those styles."
Plenty of jazz stalwarts also caught his attention – including influences that correlated to guitar like Miles Davis, John Coltrane, and Wes Montgomery. But…
"I did spend a lot of years where I didn't listen to a lot of guitar," he admitted. "I wanted to play like (pianist) McCoy Tyner or Coltrane and I kept asking myself why I picked guitar. After I started playing professionally, it didn't take long to realize that it didn't matter what instrument you were playing. At some point I embraced the fact that I was a guitarist, and now all I do is think about guitar. It's the first thing I want to do when I get up in the morning."
His main guitar has been with him since high school. "It's a '76 Gibson ES-175. The finish is worn off – I've played it to death. I don't travel with it anymore, but it's the guitar I used on the new record." On the road, he uses a blond ES-335 reissue from the early '80s.
Lou Rosano, at Louis Electric Amplifiers, supplies his current amp of choice.
"It's a really nice amp – it's a copy of a '59 tweed Deluxe. I also found a '64 Fender Deluxe that I really like, but the Louis has a little more headroom. I have a lot of other amps – a Polytone, a Henriksen that is the lightest amp I've ever had and was used for gigs in New York – but the Louis and the Deluxe are the main ones. I've also got a Seymour Duncan I've tried to get rid of for years just because super heavy… But then I realized it's a great-sounding amp!"
---
This article originally appeared in VG November 2016 issue. All copyrights are by the author and Vintage Guitar magazine. Unauthorized replication or use is strictly prohibited.
---