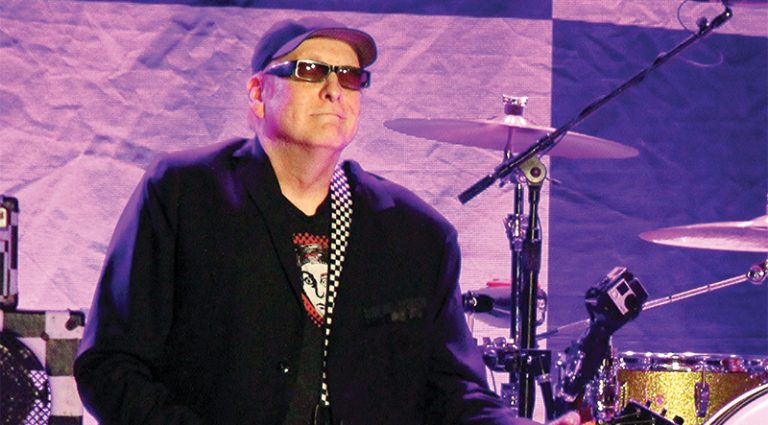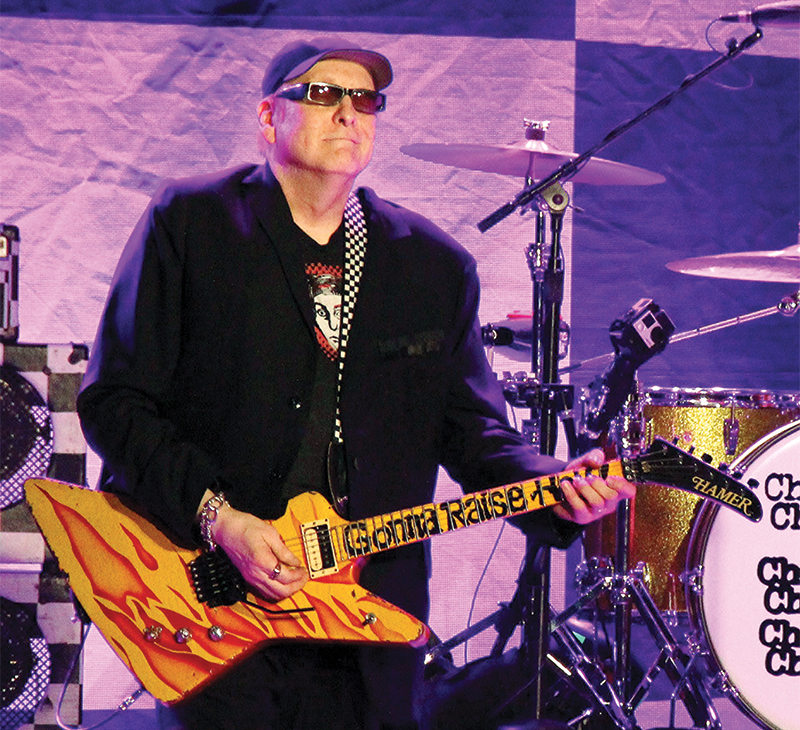 "Many years ago, I was in the Red Hot Chili Peppers' dressing room with my son, Daxx," recalls Rick Nielsen. "Flea says to him, 'Your dad was weird before it was cool to be weird.' Coming from Flea, especially, that's kind of a left-handed compliment!"
Looking back now, Nielsen pauses, then laughs. "I'm recognized, but I'm not a rock star. I act goofy, maybe, but not starry."
Nielsen has always stood out, in the band's early days thanks to a uniquely cultivated look that included a flipped-up baseball cap, bowtie, sweaters, and suspenders. Then, of course, there were one-off instruments like his five-necked Hamer.
"When I started, every musician wanted to look like Keith Richards, Jimmy Page, or Jeff Beck, but that was last thing in the world I wanted to be. So, I came up with my own look."
The image sometimes overshadowed Nielsen's musicianship and songwriting, which earlier this year helped propel Cheap Trick into the Rock and Roll Hall of Fame. His stellar guitar work has been featured on recordings by John Lennon, Alice Cooper, Glen Campbell, Foo Fighters, Hall and Oates, and Mötley Crüe.
Following a legal battle with former drummer Bun E. Carlos, Nielson and fellow co-founders Robin Zander and Tom Petersson, along with Daxx on drums, are riding a resurgence with its latest album, Bang, Zoom, Crazy… Hello, and touring with fellow Hall of Famers Heart and Joan Jett.
Zoom has garnered great reviews. Did you consciously try to re-create the sound of your late-'70s albums?
Not really. There's really no conscious effort of trying to alter anything we do. We've been together for so long, it's all like riding a bike. We're always enthusiastic about recording, and this time we had about 30 different songs to choose from.
How much of the album was recorded live?
Almost all. Probably the most we'll do is maybe three takes because, by the time we record a song, we know what will sound good. We've been making Cheap Trick records for a long time, and we're pretty good at it.
What were your main guitars?
Nothing I haven't used before – a '50s Esquire and a '60s Telecaster. I borrowed a Gretsch Monkees from our producer, Julian Raymond.
Did you use any pedals?
Not really. I make the guitar work for me as opposed to fiddling with things. My distortion comes from the guitar itself, how I play it, years of technique and experimentation, and from the amp. I still use a Fender Deluxe that's been modified for me. 
You've been married for 46 years and with Cheap Trick more than 40. Which has been a bigger challenge?
Well, the marriage has been easier, because my wife is more understanding than the band. When we got married, it was understood that she wanted to have kids and I wanted to be on the road, playing music. I was very ambitious, and if that meant sometimes sleeping on the floor of my mother-in-law's house, I did it. Was it all worth it? Hell yeah!
---
This article originally appeared in VG November 2016 issue. All copyrights are by the author and Vintage Guitar magazine. Unauthorized replication or use is strictly prohibited.
---