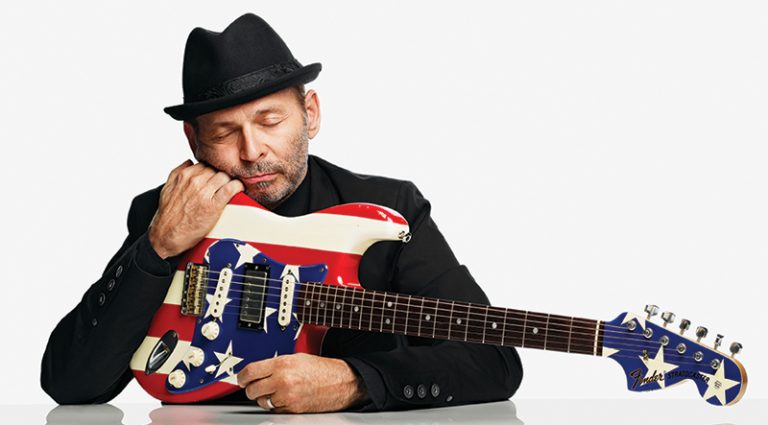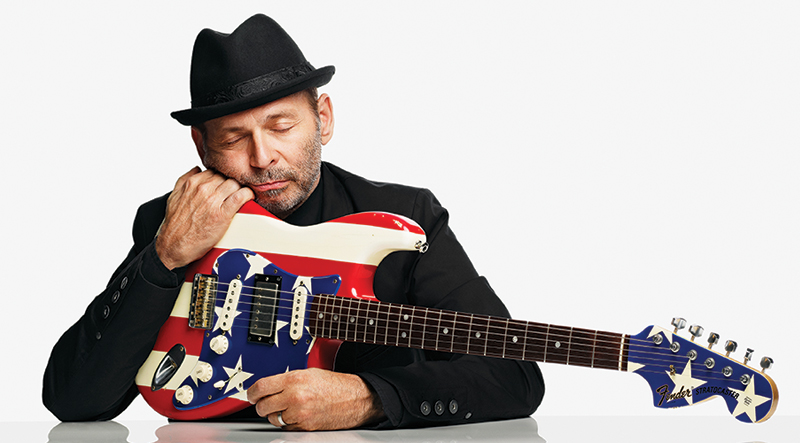 Wayne Kramer has earned his stripes as an American music icon. Whether abusing his signature Strat, scoring a film, or using music to help turn around troubled lives, Kramer is as relevant as ever. For his latest offering, the legend took up progressive jazz.
"I did the score for a documentary on The Narcotic Farm, in Lexington, Kentucky, which was a place where addicts could check themselves into, and many of the jazz musicians of the late 1930s/'40s would go there for the 'cure.' I thought it should be a jazz score because of the great names in jazz having been treated at the facility."
The project served as the catalyst for his 2014 record, Lexington.
"We ended up with what I thought, with a little reimagining, would make a pretty good record. And it went to number six on the jazz charts. To have a top 10 record at this stage in my career came as a shock (laughs)!"
To record the disc, Kramer called upon his usual suspects.
"I used the Wayne Kramer Stratocaster and a Fender Hot Rod Deville; that was it. I didn't use any effects. The Strat has such a classic tone that's very reliable, and the Hot Rod Devilles are just terrific-sounding, so I didn't have to think about the gear too much; I was more concerned with what I was trying to play."
Alongside fellow musician Billy Bragg, he also guides the Jail Guitar Doors organization, which Bragg founded in 2007 to provide musical equipment to help rehabilitate prison inmates in the U.K. In '09, Kramer signed on to lead the effort in the U.S.
"We find people in corrections who are willing to use music as a tool for rehabilitation, and provide them with new Fender acoustic guitars."
Those guitars aren't simple gifts.
"They represent a challenge," Kramer said. "When the inmates accept a guitar, they accept that it's a tool to be used to find a new way to process their problems. If I can get a guitar in a boy's hands, and all he needs to do is change direction slightly, then I won't have to give him a guitar later in San Quentin."
His work with the incarcerated has given Kramer a new affinity for playing acoustic.
"I'm very excited about the world of acoustic guitar. I've been a rock player most of my life and only really started playing solo acoustic gigs about 15 years ago. Once I got into it, I discovered that it's a whole universe and there's a community of musicians out there that go onstage with nothing but an acoustic. It presents a whole new set of challenges. Coming from rock bands, I tend to hit the guitar as hard as humanly possible, and of course that's not the deal with acoustic. You have to work within the dynamic range of the instrument."
An offshoot of his work with inmates led Kramer to develop a signature Fender acoustic – the Royal Tone.
"The signature Strat had done well, I thought it was a good move to do an acoustic. And I was really impressed with their effort to make sure it sounds right, plays right, looks right, and is priced right."
Apparel giant Vans enlisted Kramer's talents for a commercial, and he was recently asked to perform at an even for Bernie Sanders' presidential campaign.
"Vans is celebrating 50 years in business and they wanted some guitar music that took the listener from the early days of surf music, up through heavy metal, punk, and to today; I was able to write something that did the job.
"Bernie Sanders' staff asked, 'Do you want to come out and help the Senator get some musicians and put together a show?' So we put together the first round of support from the music and artistic communities. We generated a statement of a hundred artists that supported Sanders, and we went to Iowa and played music all across the state with the Senator."
Fans of MC5 may be excited to hear Kramer has plans to create new music in its vein.
"I want to do another tour at some point and maybe make another record just to remind everyone that 'This is how it's done.' As curator of the MC5 legacy, I enjoy playing that music and I know there are fans who would love to hear it again. If you get up there and you rock hard, people respond."
Kramer's uniqueness comes from his passion and conviction.
"I'm the best Wayne-Kramer-style guitar player there is!" he laughs. "To me, the guitar is a portal to the world of music; the interlock between my feelings and the outside world. I'm not a guitar fetishist; I want something that tunes up, sounds good, has good intonation… then let me figure out how to play the damn thing!"
---
This article originally appeared in VG November 2016 issue. All copyrights are by the author and Vintage Guitar magazine. Unauthorized replication or use is strictly prohibited.
---