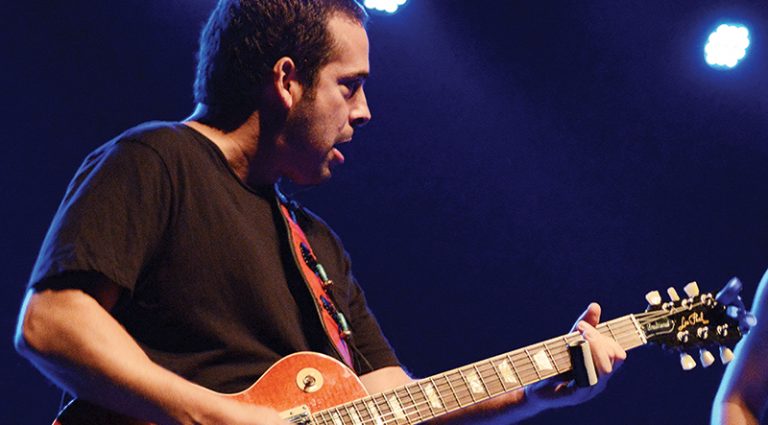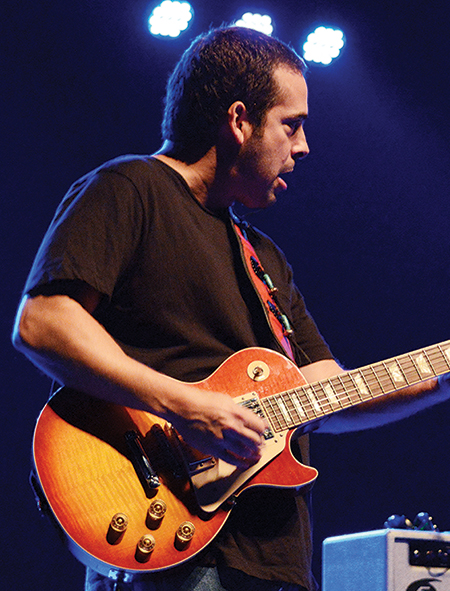 Guitarist Albert Castiglia's blues-based music has gone through a lot of changes since VG first interviewed him in 2008. In that span, he has released five more albums, including this year's Big Dog, which was produced by guitarist Mike Zito (June '16).
Castiglia admits that his singing and playing have taken a very noticeable turn, stylistically – louder and rougher-sounding – and that suits him just fine.
"After (2008's) These Are The Days, I went through some personnel changes that drastically changed my sound. In the fall of 2009, I streamlined the band to a three-piece; I hired A.J. Kelly to play bass and he brought a fat, full sound that I didn't have with my previous bassist. After I let my keyboard player go, I was going to find another, but I discovered that the power trio suited me better than a quartet. The sound was more-aggressive and rocking. I still have a three-piece, and I will probably never go back to a quartet… Well, never say never."
Another transition for Castiglia includes instrumentation; he's now focused on Gibson.
"I was a Strat guy – flew the Fender flag ever since I was a kid," he said. "Then, in 2010, a friend turned me on to Les Pauls and I've been playing them ever since. I'm in love with their tone. They're heavy as hell, but worth it. I also play a Delaney guitar, which is a work of art made in Austin. And I just got an SG; love it. I still have a couple of Strats I mess with from time to time."
Castiglia is pleased with the way his playing and singing are presented on Big Dog.
"There's always been an edge to my playing," he reflected. "It certainly came out on Big Dog, but it wasn't always obvious on other records. My favorite players played that way – Buddy Guy, Luther Allison, Johnny Winter. I was definitely channeling those three on this album."
Asked what it was like having Zito, a strong guitarist in his own right, produce the album, Castiglia responded, "It was great! He did a fantastic job. He brought every guitar, amp, and pedal he owned to the session and we tried nearly all of them. He did a great job dialing in my guitar sound. Vocally, he pushed me out of my comfort zone and it really paid off. I sincerely hope we work together again."
Perhaps not surprisingly, Zito played on the album, including trading licks with Castiglia on "Don't Let Them Fool Ya."
"We did it through the whole solo break and in one take," Castiglia recalled. "That was a very special moment. It's a great feeling when you can pull off something like that."
The album includes one song with slide guitar, while another tune sounds like it has a slide, but doesn't.
"I played 'Get Your Ass In The Van' in Open D," Castiglia detailed. "I rarely play slide in open tuning – it's usually standard. Open D is mean, and the song was approached in a mean, Elmore James/Johnny Winter kind of way. I didn't play slide on 'Where the Devil Makes His Deals' but I did do some runs during the solo break that resembled slide."
"Easy Distance" might best described as funk with bluesy riffs interpolated.
"I co-wrote the song with keyboard genius John Ginty," Castiglia noted. "He sent me lyrics and I messed around with riffs and grooves for it. What I came up with was the best I could muster. Listening to it now, I was probably subconsciously channeling Albert Collins."
Harmonica icon Johnny Sansone also contributed to two songs.
"He's a pro," Castiglia enthused. "He came to the studio with this little vintage amp with an 8″ speaker and blew me away. He's one of the best out there. I expected him to rip it up on 'Where Did I Go Wrong' but what he did on 'Where The Devil Makes His Deals' was amazing. He placed the notes perfectly on that tune. It was a joy to work with him."
Asked to assess his overall satisfaction with the way Big Dog turned out, the guitarist said, "I'm beyond satisfied. It was an incredible session and turned out exactly as I wanted. Can't ask for more than that from an album."
Castiglia is on the road through the end of the year.
---
This article originally appeared in VG November 2016 issue. All copyrights are by the author and Vintage Guitar magazine. Unauthorized replication or use is strictly prohibited.
---