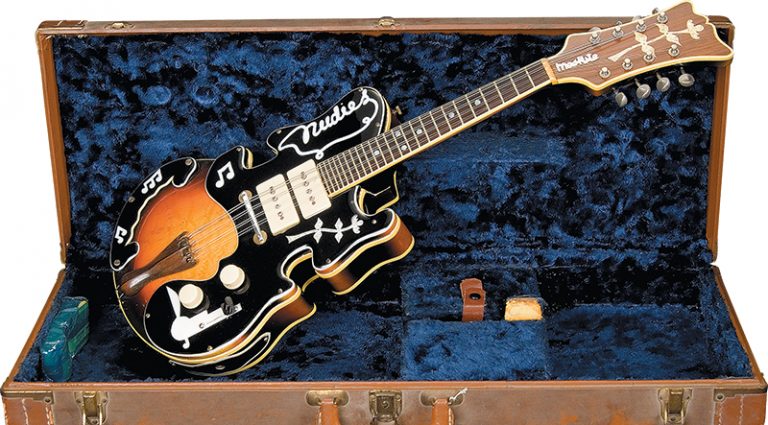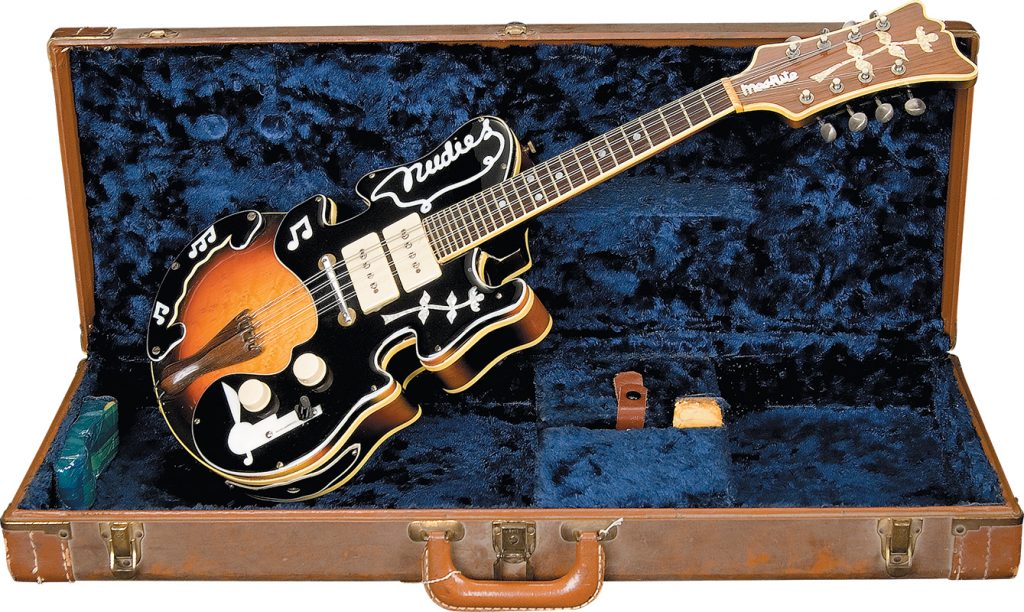 In the mid 1970s, Kosmo Cominos and his wife, Kathy, collected things. From Randle knives to Wurlitzer bubble jukeboxes, high-end wristwatches to English shotguns, you name it.
But whenever they'd hit the road to search antique stores, music stores, pawn shops, and flea markets, their favorite finds were celebrity-associated musical instruments. They bought guitars of every sort – collectible Martins and Gibsons along with vintage violins, banjos, and mandolins.
From their home base about 25 miles from San Francisco, California, the Cominos' often found pickings good and connections fruitful. In 1978, they were introduced to one such connection in Smokey Rogers, former front man for the Spade Cooley Band who, along with his wife, Mimi, owned an antique store in Apple Valley.
"Smokey knew everyone in country music," said Kosmo Cominos. "Kathy and I would travel with Smokey and Mimi in their very cool Caddy convertible. We'd drive around, going various places and visiting their friends, like Bill Jolly, who was a well-known swing-jazz guitarist, and a ton of other people who played in western-swing bands or who played bluegrass music."
One of Smokey's best friends was Nudie Cohn, the iconic proprietor of Nudie's Rodeo Tailors, Inc. and creator of the famously outlandish "Nudie" suits worn by musicians, pin-up girls, pop singers, and movie stars ranging from Elvis to Hank Williams and Marilyn Monroe to David Lee Roth.
Cohn was himself a musician, specifically a mandolin player of considerable skill who also bought and sold guitars. And whenever Smokey and Mimi brought the Cominos to Nudie's for a visit, his instruments were always given a thorough once-over.
"Through the years, Nudie sold me old guitars like Gibson L-5s, Martin D-28s, and the occasional fiddle," said Cominos. "One time, we walked into his shop, and Nudie and several friends were in the middle of a jam. Smokey jumped in with his old Martin… it was great. Afterward, several people told stories, and when Nudie took the floor, he told us about Semie Moseley and the Mosrite Guitar Company.
"Nudie met Moseley in the early 1950s, and they became close friends. Nudie invested money to help get Moseley started in a guitar-building operation. At some point in early 1953, Nudie asked Moseley to build him a mandolin. Reluctantly, Moseley did, though he much preferred to build guitars. But eight or nine months later, he turned up at Nudie's with a hardshell case and an amplifier."
Moseley popped the lid and presented Cohn with a wild electric mandolin.
"Nudie was ecstatic," said Cominos. "And after Nudie played the instrument for several hours, Moseley asked him how he liked it. Nudie said it was the greatest mandolin he had ever seen or played."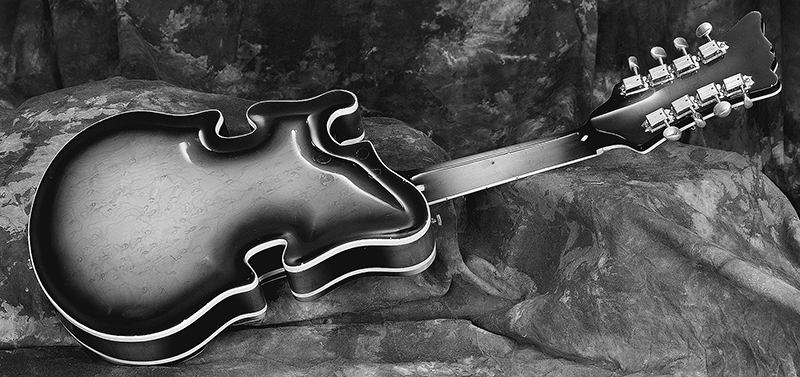 Shortly after, Nudie asked Moseley how much he owed him, and Moseley asked for $2,500. In the early 1950s, that wasn't exactly chump change.
"Nudie said to Semi, 'Hell, I could buy a new Ford convertible for $2,500!' But he never flinched, and counted out the loot. The next day, Moseley came back to pick up three suits, a Stetson, and some boots. Nudie asked Moseley how he liked the suits and boots. Moseley asked, 'How much do I owe you?' Nudie said, 'Hell, Semi, is $2,500 okay?'
"Nudie told us 'I don't think I ever got the money.' But I think he liked Moseley a lot, and really didn't care about that.
"Later that night, Nudie told Kathy that he wanted her to have the mandolin – and she loved the idea of owning it. As she and I got ready to go home to our ranch, I heard her ask Nudie, 'How much do I owe you?' Nudie named his price, and she never flinched – she just counted out the loot!
"That's the story," Cominos concluded. "And she has owned the mandolin ever since."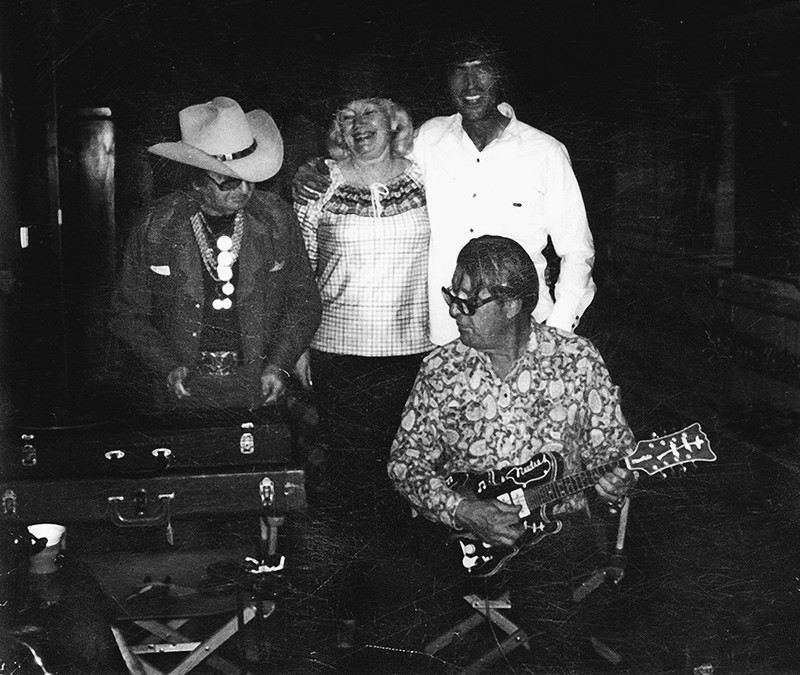 ---
This article originally appeared in VG September 2006 issue. All copyrights are by the author and Vintage Guitar magazine. Unauthorized replication or use is strictly prohibited.
---
Dig into VG's vast article archive!
Be notified when the next "Overdrive" and other great offers from VG become available! Simply submit this form.