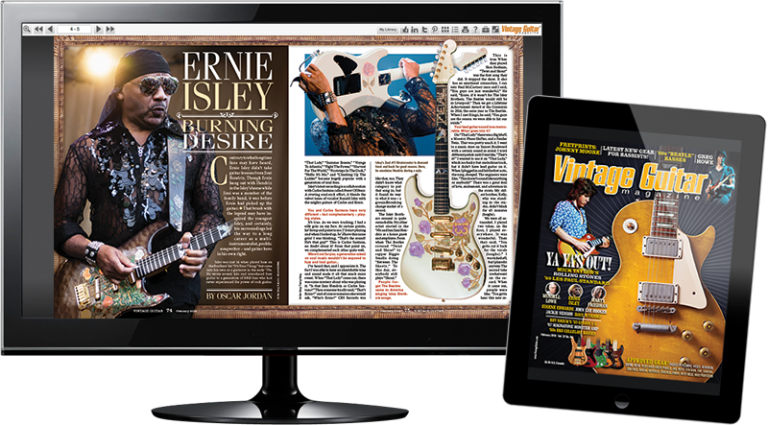 Find what's in this issue, enter the latest exclusive VG giveaways and contests, or learn the 3 ways to get your Vintage Guitar fix! Don't forget to check out VG Classifieds and the playlist for this issue of VG on Youtube.
Table of Contents
With help from our friends at the Hard Rock, we unearth Mick Taylor's '58 Les Paul Standard – the 'Burst heard on some of the grittiest Rolling Stones songs. We offer a great talk with Mundell Lowe, who looks back at his highly impressive career. We also speak with Ernie Isley about that time he didn't take guitar lessons from Hendrix, and highlight his work with the Isley Brothers. Our comprehensive instrument profiles reveal the nuts and bolts on violin-shaped '60s basses, the Migma Laute-Guitarre, Roy Smeck's Gibson L-5, and Eko's "celluloid" basses from the '60s.Steven Stone talks about adding to one's pallete with a tenor guitar, Dave Hunter explains how a bunch of very lucky teenagers ended up with the biggest amp in the world – the Magnatone Monster. Wolf Marshall shows you the best licks and tells the story of Johnny Moore, and we talk new music with Marty Friedman, Jackie Venson, Brian Tarquin, Greg Howe, Eugene Edwards, Cheetah Chrome, and Dave Wyndorf. Be sure to check out our Gear for Groovin' guide to new basses, a bass-centric expansion of our "VG Approved Gear" reviews, "Hit List" music reviews, and much more in the February issue, available now!
FEATURES
30 Collective Curiosity
The Migma Laute-Guitarre
History may not repeat, but it often rhymes. Certainly, that's true with lute-guitars like this, produced shortly after World War II by the East German collective Musikinstrumenten-Genossenschaft, a.k.a. Migma. | By Michael Wright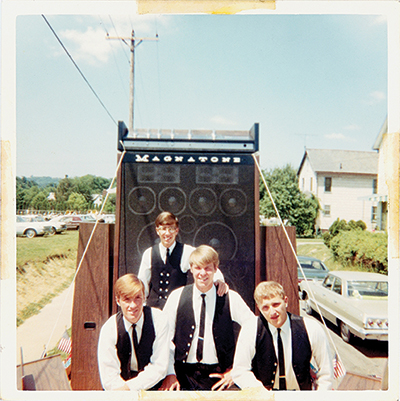 34 Monster Mash
One Unforgettable '60s-Oddity Magnatone
As mere teens, The Sequins played Gibson SGs through endorsement-deal amp stacks – and the Magnatone Monster. World's largest guitar amp, it was also louder than a high-school marching band. | By Dave Hunter
38 One For The "Wizard"
Roy Smeck's Gibson L-5
Celebrity/player endorsements have always been important to guitar builders, and Roy Smeck pimped more than his share. This one, though, was arguably his crowning piece. | By George Gruhn and Staff
42 Cool or Gaudy?
Eko's "Celluloid" '60s Basses
Eko was founded in 1959 to make accordions, but soon jumped into the guitar market with streamlined bodies and fancy glitter finishes taken straight from… accordions. | By Willie G. Moseley
74 Ernie Isley
Burning Desire
He did not take lessons from Jimi, but his surroundings growing up led to a career as a multi-instrumentalist, songwriter – and guitar hero in his own right. | By Oscar Jordan
78 Mundell Lowe
Jazz All Around
Most kids from the Delta didn't follow the jazz path, but his led to playing with Charlie Parker, Billie Holiday, Dizzy Gillespie, Sarah Vaughn, and many others as well as a life composing scores and soundtracks, a staff gig at NBC, and the music director's chair at Monterey Jazz. | By Jim Carlton
84 The Ya Ya's Out!
Mick Taylor's '58 Les Paul Standard
The Rolling Stones introduced the world to the trappings and accessories of rock-and-roll superstardom. The lore is rich, and in numerous examples extends to gear like this '58 Les Paul Standard now in the Vault at Hard Rock International. | By Ward Meeker and Jim Carlton
first fret
14 Reader Mail
18 News and Notes
Conan Signs LP for GuitarTown Kids Project; Musicians HoF Honors Kennedy; In Memoriam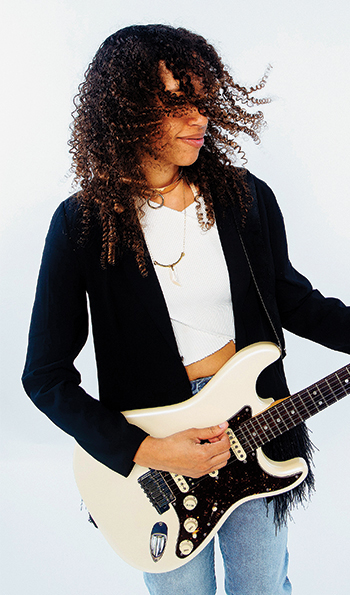 18 Greg Howe
A New Wheelhouse
22 Ask Zac
22 Brian Tarquin
Music, Books, and Bookings
24 Marty Friedman
Wall of Shred
26 Eugene Edwards
Outlaw Twang, Rockabilly Swagger
27 Cheetah Chrome
The Dead Boys Live Again
28 Dave Wyndorf
Tab of God
29 Jackie Venson
Emotional Intelligence
departments
46 Vintage Guitar Price Guide
72 Gear For Groovin': New Instruments, Amps, and Effects for Bassists
88 Upcoming Events
104 Vintage Guitar Classified Ads
120 Showcase
128 Readers Gallery
columns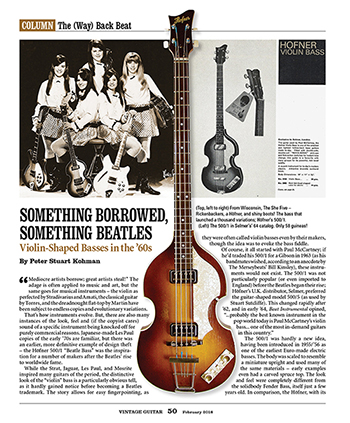 50 The (Way) Back Beat
Something Borrowed, Something Beatles: Violin-Shaped Basses in the '60s | By Peter S. Kohman
56 Fretprints
Johnny Moore | By Wolf Marshall
62 Acousticville
A New Sound: Tenor Guitars Expand the Tonal Palette | By Steven Stone
64 Dan's Guitar Rx
Doctor Pepper's Pick-Me-Up | By Dan Erlewine
68 Shop of Hard Knocks
String-Change Checkup | By Will Kelly
reviews

94 The VG Hit List
Montrose, Queen, Deep Purple, Bootsy Collins, Jerry Byrd, Rolling Stones, more!
95 Check This Action
Hooker: The Man | By Dan Forte
108 VG Approved Gear
BONUS: Basses by Alembic, Kiesel, Reverend, Supro, and Xotic. PLUS! Andy Green Pedals Seaverb, JHS Pink Panther, Rivet 63-64 Pickups, Strymon Zuma, EHX Good Vibes/Tone Corset, Yamaha THR100HD, Collings Julian Lage OM1, Radial Tonebone Hot British V9/North-Star, Republic 207 Tricone, Tsakalis Experience, Emma ON-1 Okto-Nøjs, Mad Professor Twimble
113 Gearin' Up!
The latest cool new stuff!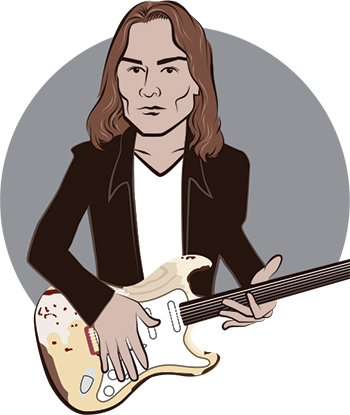 FROM READERS
› Reader Mail
Send letters to ward@vintageguitar.com or mail to: Vintage Guitar, Inc. Attn: Reader Mail, PO Box 7301, Bismarck ND 58507.
› Readers Gallery
Check out the current issue Readers Gallery or VG's Online Readers Gallery
Send your photos to: vguitar@VintageGuitar.com or mail to: Vintage Guitar, Inc. Attn: Readers Gallery, P.O. Box 7301, Bismarck, ND 58507.
Readers submit photos with the understanding that they may be used in any VG, Inc. project. Due to the volume of photos we receive, we are unable to return them, please do not send us your only print.
GIVEAWAYS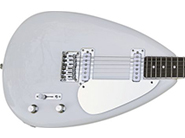 Phantom® 25th Anniversary Limited Edition model TDbj6. A $1,249 value!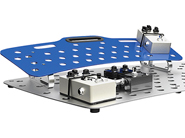 Holeyboard Evolution Standard Series from Chemistry Design Werks. A $169 value!
Must enter each giveaway individually (total of 2 current giveaways).
3 WAYS TO GET YOUR VG FIX!
1. Print › › Receive the print edition by subscribing now. Order the current issue and back issues in the VG Shop.
2. App › › Download the FREE "Vintage Guitar magazine" app at the Apple app Store or Google play. Subscribe to Vintage Guitar through the app or Digital Subscription Service for access to a downloadable version of VG.
3. Browser › › Read for FREE in a web browser (Chrome, Firefox, Safari, etc.). The browser edition works on most computers or hand-held devices.