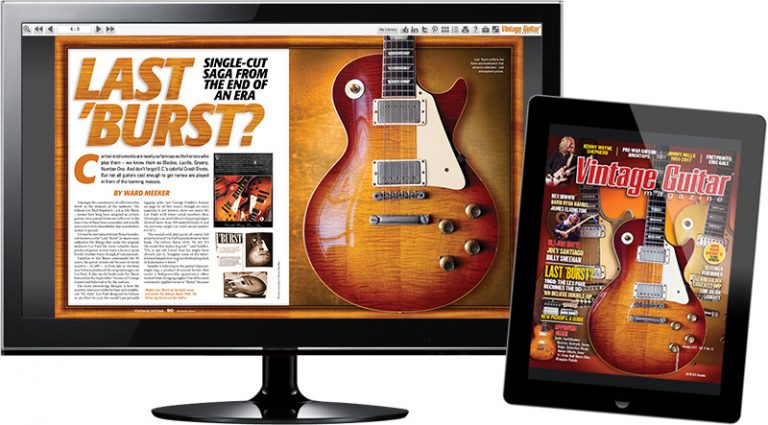 Find what's in this issue, enter the latest exclusive VG giveaways and contests, or learn the 3 ways to get your Vintage Guitar fix! Don't forget to check out the playlist for this issue of VG on Youtube.
Table of Contents
We go loopy on the Les Paul, with a look at the Last Burst, – a single-cut made after Gibson began shipping the SG-style body in late 1960. Plus, we feature two '69 Deluxe models made famous on songs you've heard a million times, then discuss the model's transition from single-cut to the double-cut. We honor the late Jimmy Nalls, then discuss new music with Kenny Wayne Shepherd, Billy Sheehan, James Elkington, Billy Flynn, Rex Brown, and David Ryan Harris, look at the Cloud collection of Uli Jon Roth, and get an update on the Pixies' new music and tour with Joey Santiago. This month's instrument profiles examine the Fender Performer, that company's toe-dip into heavy metal, and introduce the Bird Golden Eagle 4/25, an amp far cooler than its B-list status. All this, along with our "VG Approved Gear" reviews, "Hit List" music reviews, and much more are in the October issue, available now!
FEATURES
›Heavy Metal Thunder
The Fender Performer
Not usually associated with heavy metal, Fender nonetheless introduced several models aimed directly toward the genre's players at the crest of the New Wave of British Heavy Metal. This was one of those guitars. | By Michael Wright
›Soaring IN Birdland
The Bird Golden Eagle 4/25
Most oddballs and also-rans in the amp world were built with strictly "B-list" components and features – never expected to lead the field. British maker Bird felt otherwise in creating this gem. | By Dave Hunter
›Double Time
The Les Paul Becomes the SG
By the late '50s, the market for solidbody electric guitars had become crowded. In Kalamazoo, Gibson officials – weary of its Les Paul's status as an also-ran – decided to move beyond small upgrades to more-blatant changes. Once again, the results were mixed. | By George Gruhn and Staff
›Southern Gold
Two Legendary Les Paul Deluxes
Gibson reintroduced the single-cutaway Les Paul in the late '60s, and this new version proved to be the most popular. Here, we look at two examples heard on major hit recordings in the '70s and '80s. | By Willie G. Moseley
›Last 'Burst?
Single-Cut From the End of An Era
Certain instruments are nearly as famous as the heroes who play them – Blackie, Lucille, Greeny, Number One. But, not all guitars cool enough to get names are played in front of the teeming masses. Gibson Les Paul Standards from the '50s are often named as they pass from one collector to the next. This one is special for finishing "last." | By Ward Meeker
›Uli Jon Roth
Return to Tokyo
In the '70s, rockers cranked out classic live albums with stunning regularity, and the Scorpions have a spot on the list. Often overlooked compared to its more-commercial later efforts, the band featured top-tier playing by Uli Roth, who recently toured behind a set of classic songs from the era. | By Greg Prato
›Joey Santiago
Pixies Repurpose
Guitar in hand, he was there when Black Francis introduced the world to the "loud/quiet/loud" songs that influenced the grunge movement. And he's been there since, keeping the band at the ready and doing his part to help its sound remains relevant. | By Ward Meeker
›Tonal Touchstones
The VG Guide to Pickups 2017
FIRST FRET
Reader Mail
News and Notes
Burton Honored in Shreveport; Heritage Works to "Save the Stack"
Kenny Wayne Shepherd
Laying Down the Blues
Ask Zac
Rex Brown
Still Smoking
Jimmy Nalls, 1951-2017
Guitar Stars Honor a Fallen Hero
Billy Sheehan
Back to Big
Billy Flynn
True Chicago Blues
James Elkington
Alt-Tuned Sojourn
David Ryan Harris
Songs For Other People
DEPARTMENTS
Vintage Guitar Price Guide
Order the 2017 VG Price Guide AND get the bonus digital edition FREE! The digital edition access code will be delivered with your print edition.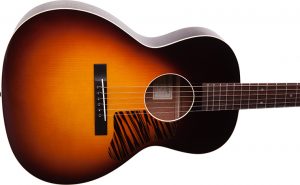 Upcoming Events
Vintage Guitar Price Guide
The VG Super Pickup Giveaway 2017
$3,000 in Prizes!
Upcoming Events
Vintage Guitar Classified Ads
Builder Showcase
Dealer Showcase
Readers Gallery
COLUMNS
The (Way) Back Beat
The Premier Blond, and Beyond: A Field Guide to Gibson Archtops, Part 5 | By Peter S. Kohman
Fretprints
Eric Gale | By Wolf Marshall
Acousticville
Beautiful Wear? | By Steven Stone
Guitars With Guts
1880 Julian Llorente | By R.E. Bruné
Dan's Guitar Rx
Tele Touch-Up: Making Dents and Dings Disappear | By Dan Erlewine
Shop of Hard Knocks
Insert Solution Here | By Will Kelly
REVIEWS

The VG Hit List
The Isley Brothers and Santana, Sonny Landreth, Big Star, Alex Chilton, Allman Brothers, Albert King, Mississippi John Hurt, Buckingham/McVie, Muddy Waters and the Rolling Stones, Gov't Mule, more!
Check This Action
Worth Following | By Dan Forte
VG Approved Gear
EarthQuaker Devices Erupter Fuzz, Guild Bluesbird, Gretsch G5622T Electromatic, Gurus Amps SexydriveMkII, Schertler Magnetico AG6, Pirate Guitar Effects Plank OD/Boost, Area 51 The Alienist, Ernie Ball Music Man Cutlass/StingRay, Wampler Pedals Bravado
Gearin' Up!
The latest cool new stuff!
FROM READERS
› Reader Mail
Send letters to vguitar@vintageguitar.com or mail to: Vintage Guitar, Inc. Attn: Reader Mail, PO Box 7301, Bismarck ND 58507.
› Readers Gallery
Check out the current issue Readers Gallery or VG's Online Readers Gallery
Send your photos to: vguitar@VintageGuitar.com or mail to: Vintage Guitar, Inc. Attn: Readers Gallery, P.O. Box 7301, Bismarck, ND 58507.
Readers submit photos with the understanding that they may be used in any VG, Inc. project. Due to the volume of photos we receive, we are unable to return them, please do not send us your only print.
GIVEAWAYS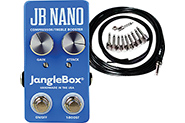 Win a JangleBox Nano and George L's Effects Kit valued at more than $330!
Two runners-up will each win a George L's Effect Kit, a $117 value!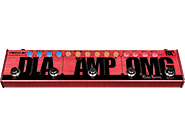 Win a Richie Kotzen Signature RK5 Fly Rig® from Tech-21 valued at $269!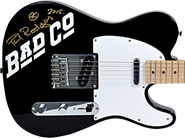 Win a Fender autographed by Bad Company's Paul Rodgers!
Must enter each giveaway individually (total of 3 current giveaways).
3 WAYS TO GET YOUR VG FIX!
1. Print › › Receive the print edition by subscribing now. Order the current issue and back issues in the VG Shop.
2. App › › Download the FREE "Vintage Guitar magazine" app at the Apple app Store or Google play. Subscribe to Vintage Guitar through the app or Digital Subscription Service for access to a downloadable version of VG.
3. Browser › › Read for FREE in a web browser (Chrome, Firefox, Safari, etc.). The browser edition works on most computers or hand-held devices.