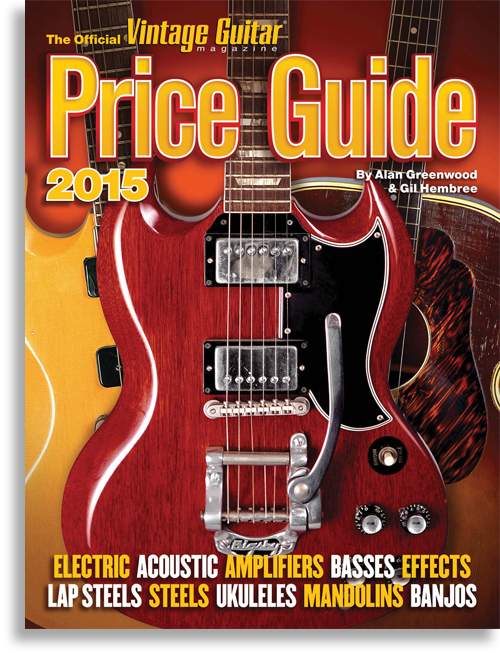 $29.95
With FREE shipping *in the U.S.
*$14.95 in Canada, $18.95 in all other countries.

Authors: Alan Greenwood and Gil Hembree
Format: 640 pp., soft cover, 8.125 x 10.75
ISBN: 978-1-884883-34-7
Great Bodies! Gorgeous Curves!
The market for vintage guitars, amps, and basses is hot – again!
The Official Vintage Guitar Price Guide is the world's leading reference on the values of vintage and collectible instruments. Compiled using critical research and analysis, it appraises electric and acoustic guitars, amps, basses, effects, mandolins, steels and lap steels, ukuleles, and even banjos!
With information on more than 2,000 brands along with 1,300 photos and more than 183,000 copies sold, The Guide remains the industry's hands-down leading source of pricing information.
Weekend pickers, full-time players, casual enthusiasts, professional dealers – they all rely on The Guide, and so will you!
The 42 Guitar Index 1991-2015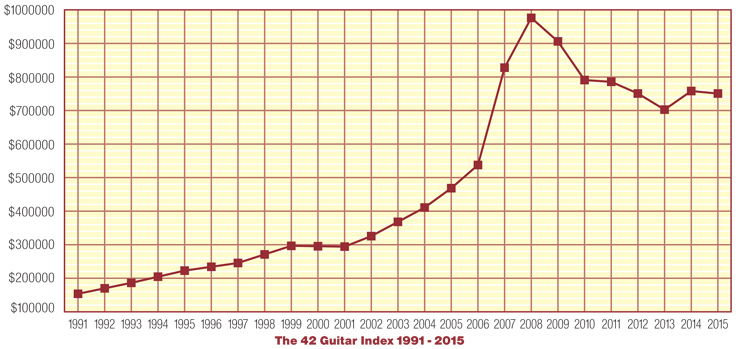 *The 42-Guitar Index includes: Fender: 1952 Precision Bass (blond), 1952 Esquire (blond), 1953 Telecaster (blond), 1956 Stratocaster (sunburst), 1958 Jazzmaster (sunburst), 1958 Telecaster (blond), 1960 Stratocaster (sunburst), 1961 Jazz Bass (sunburst, "stack knob"), 1962 Jazz Bass (sunburst, three-knob), 1963 Telecaster Custom (sunburst), 1963 Esquire Custom (sunburst), 1964 Jaguar (Lake Placid Blue), 1964 Precision Bass (sunburst), 1966 Stratocaster (Candy Apple Red).
Gibson: 1952 ES-5 (sunburst), 1952 Les Paul Model, 1954 Les Paul Junior, 1958 EB-2 (sunburst), 1958 Les Paul Custom, 1958 ES-335 (natural), 1958 Super 400CES, 1959 Les Paul Junior, 1959 J-160E, 1961 ES-355, 1961 Les Paul SG, 1964 Thunderbird II (sunburst), 1965 EB-3, 1969 Citation (sunburst).
Martin: 1931 OM-28, 1936 00-28, 1935 D-18, 1944 000-28 (scalloped-brace), 1944 D-28, 1950 D-28, 1958 000-18, 1959 D-18. 1959 D-28E, 1962 D-28, 1967 GT-75, 1968 000-18, 1969 N-20, 1969 D-45

Click Here to view sample pages
---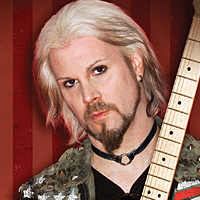 "My heart beats a little faster when the new 
VG Price Guide
 is released each year. It's the guitar equivalent of the swimsuit issue – I have to get this book! I love it because it keeps me up-to-date on values and gives helpful details on the models I'm most interested in buying."
– John 5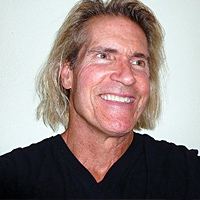 "
The VG Price Guide
is the only book I will even look at. There is nothing even close on the market. It's an invaluable tool for dealers, collectors, players, or anyone who wants incredible knowledge about guitars, amps, etc. Values, years made, colors offered –
The Guide
has it all and is truly a one-of-a-kind publication. It's such a great tool!"
– Brian Goff, Bizarre Guitars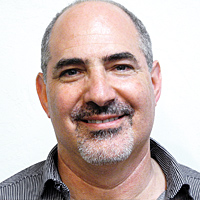 "I use
The VG Price Guide
every day, whether in the store, at a guitar show, or browsing at home. Having an informed place to start a transaction provides a level playing field when buying, selling, or trading gear. Vintage-instrument transactions can be very emotional, so it's helpful to have accurate, readily available information to give customers the confidence to make good decisions."
– Artie Leider, McKenzie River Music
---
About the Authors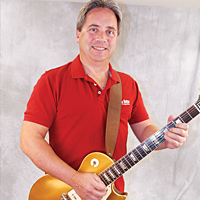 Alan Greenwood
launched
Vintage Guitar
magazine in 1986.
Vintage Guitar
is the largest monthly publication for guitar collectors, enthusiasts, and dealers. He also publishes
Vintage Guitar
Online at www.VintageGuitar.com, the free email newsletter
VG Overdrive
,
VG Acoustic
, and
VG Signal Chain
, and
The Official Vintage Guitar Price Guide
which he started in 1990. His collection includes several vintage instruments from the '20s to the '80s, as well as newer production and custom-made guitars, amps, effects, lap steels, and ukuleles. He lives in Bismarck, North Dakota.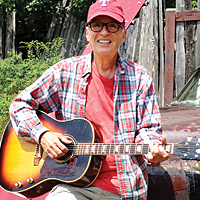 Gil Hembree
began collecting guitars in 1966 while working at Kitt's Music, in Washington, D.C. Familiarity with the professional musicians playing on Georgetown's M-Street allowed him to dabble in early buy-sell, but his academic interest in finance led to a corporate job in Michigan. Throughout his financial career he played in bands and searched for original-owner vintage guitars in Flint, Saginaw, Bay City, Port Huron, Pontiac, Battle Creek, and Kalamazoo. In 2000, freshly retired from corporate finance, he became the co-author of
The Official Vintage Guitar Price Guide
. In 2007, Hal Leonard released his biography of Ted McCarty:
Gibson Guitars: Ted McCarty's Golden Era: 1948-1966
. After residing in Michigan for 35 years, Hembree and his wife, Jane, relocated to Austin, Texas.