The Official Vintage Guitar Price Guide 2013
Authors: Alan Greenwood and Gil Hembree
$29.95
With FREE shipping in the U.S.
*$12.95 in Canada. $14.95 in all other countries.
Format: 624 pp., soft cover, 8.125 x 10.75
ISBN: 978-1-884883-30-9
FOR FUN AND PROFIT
Whether a weekend picker, full-time player, casual enthusiast, or everyday dealer, you will rely on The Official Vintage Guitar Price Guide 2013 as the reference to help determine the value of vintage and collectible instruments. For more than two decades, The Guide has informed collectors using critical research and hard-nosed analysis on the values on electric and acoustic guitars, amps, basses, effects, mandolins, steels and lap steels, and even banjos!
With information on more than 2,000 brands supported by 1,300 photos and more than 167,000 copies sold, The Guide remains the industry's hands-down leading source of pricing information.
Guitars will always be cool, unique collectibles. The time is right for you to start looking for that dream axe!

Take a look at some sample pages.
---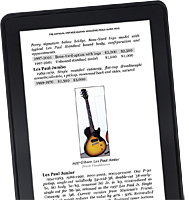 Click Here for the 2013 Price Guide Amazon Kindle Edition
---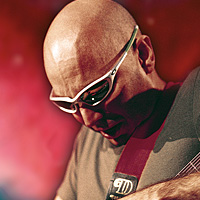 "
The Official Vintage Guitar Price Guide
is essential for anyone who loves and plans to acquire vintage guitars. Simple, straightforward, and always accurate,
The Guide
is good fun to browse through, too. It's the grimoire you can't do without. I can't do without mine!" 
– Joe Satriani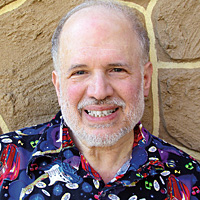 "There are prices I'll remember all my life, though some have changed – due to the recession, the recovery, greater demand, less demand, level of excellence and originality, who the President is, and whether or not Justin Bieber might have been recently seen using one. When I need to know accurate market value, I turn to my
Official Vintage Guitar Price Guide
, which is never faw from my paw, and lingers near my fingers."
– Stan Jay, Mandolin Brothers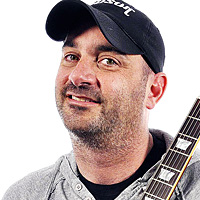 "
The Official Vintage Guitar Price Guide
is like the Dow Jones of the guitar market. We rely on it for pricing, trends, and guitar and amp valuations. All guitarists have an opinion about value, yet everyone agrees there is only one
Guide
– the standard you can't live without."
– David Kalt, Chicago Music Exchange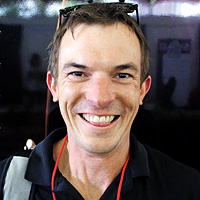 "Go with your gut, then crack open
The Guide
for a reality check! An invaluable tool for any dealer, collector, or novice, its prices are the result of meticulous data collection that helps determine real-market values for excellent-condition instruments. It tracks annual value fluctuations and keeps all of us on our toes!"
– Andrew Winn, Drew's Vintage Guitars
About the Authors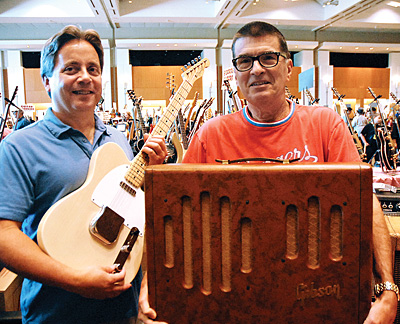 Alan Greenwood
launched
Vintage Guitar
magazine in 1986. Vintage Guitar is the largest monthly publication for guitar collectors, enthusiasts, and dealers. He also publishes
Vintage Guitar
® Online at www.VintageGuitar.com, and the free twice-monthly email newsletter
VG Overdrive
,
The Official Vintage Guitar Price Guide
. His collection includes several vintage instruments from the '20s to the '80s, as well as newer production and custom-made guitars, amps, effects, lap steels, and ukuleles. He lives in Bismarck, North Dakota.
Gil Hembree
began collecting guitars in 1966 while working at Kitt's Music, in Washington, D.C. Familiarity with the professional musicians playing on Georgetown's M-Street allowed him to dabble in early buy-sell, but his academic interest in finance led to a corporate job in Michigan. Throughout his financial career he played in bands and searched for original-owner vintage guitars in Flint, Saginaw, Bay City, Port Huron, Pontiac, Battle Creek, and Kalamazoo. In 2000, freshly retired from corporate finance, he became the co-author of
the Official Vintage Guitar Price Guide
. In 2007, the Hal Leonard Corp. released his biography of Ted McCarty:
Gibson Guitars: Ted McCarty's Golden Era: 1948-1966
. After residing in Michigan for 35 years, Hembree and his wife, Jane, relocated to Austin, Texas.