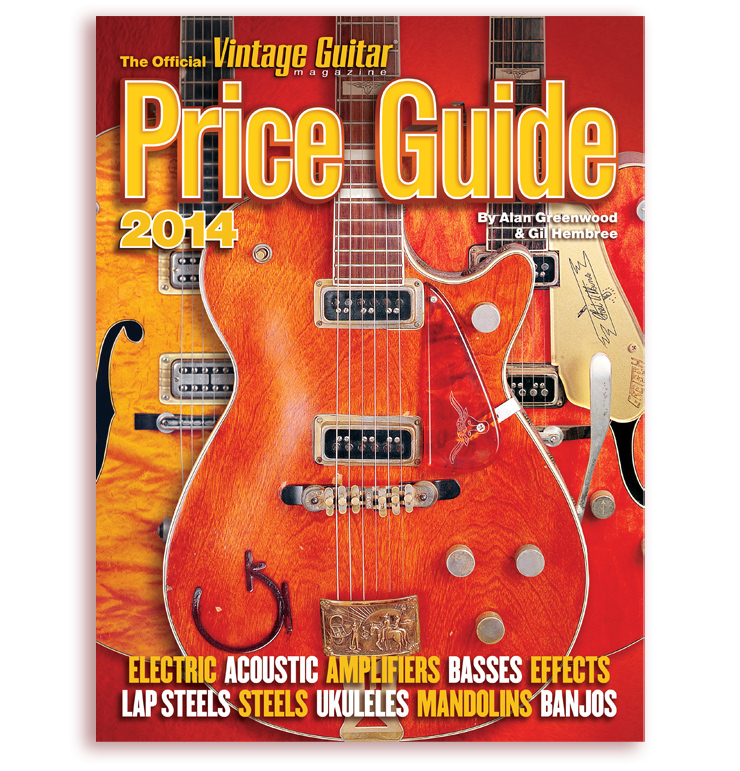 The Official Vintage Guitar Price Guide 2014
Authors: Alan Greenwood and Gil Hembree
$29.95
With FREE shipping in the U.S.
*$12.95 in Canada. $14.95 in all other countries.
Format: 624 pp., soft cover, 8.125 x 10.75
ISBN: 978-1-884883-33-0
Values Are Up!
Overall values of vintage guitars, amps, and basses are on the rise!
Continuing the decades-long tradition as the world's leading reference on the values of vintage and collectible instruments, The Official Vintage Guitar Price Guide 2014 uses critical research and analysis to appraise electric and acoustic guitars, amps, basses, effects, mandolins, steels and lap steels, ukuleles, and even banjos!
With information on more than 2,000 brands along with 1,300 photos and more than 176,000 copies sold, The Guide remains the industry's hands-down leading source of pricing information.
Everyone from weekend pickers to full-time players, casual enthusiasts, and professional dealers rely on The Guide, and so should you!

Click Here to view sample pages