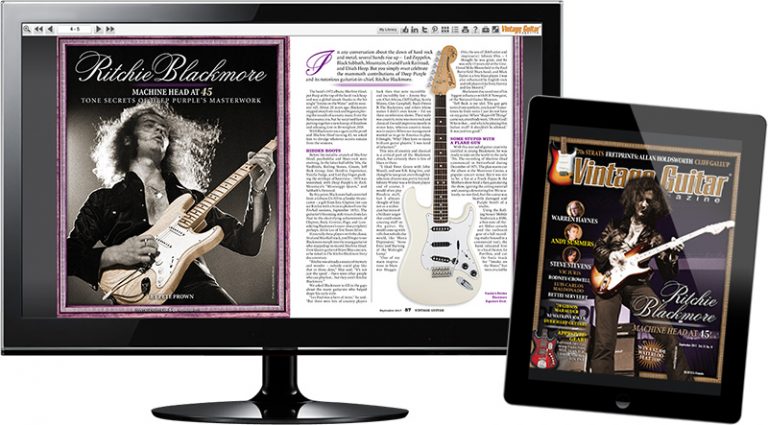 Find what's in this issue or learn the 3 ways to get your Vintage Guitar fix!
Table of Contents
We sit with Ritchie Blackmore, who helps us mark 45 years since the release of Machine Head by revealing the final lost secrets behind his work on the monumental Deep Purple album. We also offer great conversations with Warren Haynes, Andy Summers, Steve Stevens, Rodney Crowell, and NYC jazz legend Vic Juris, as well as Train's Luis Carlos Maldonado and Dutch grungers Bettie Serveert.
Plus, we study the life of Cliff Gallup as he elevated the Gretsch Duo-Jet and career of singer Gene Vincent! Then, we dig into Fender's travails with the Stratocaster in the early '70s, explain why the Watkins Joker is the funkiest amp you've (n)ever seen, and examine the origins of the Gibson Marauder. All this, along with our "VG Approved Gear" reviews, "Hit List" music reviews, and much more!
FEATURES
›A Bill Lawrence Original
The Gibson Marauder
Les Paul purists often cast a cocked eye to some of Gibson's creations from the '70s. Many were interesting, others whimsical. But a few, like this one, turned out to be excellent instruments. | By Michael Wright
›Beat-Gen Beaut
The Watkins Joker
In early-'60s Britain, any well-heeled young guitarist or singer would've loved an amp/PA with reverb, tremolo, mic stand, and tape echo all in one. Put your hands together for the Watkins Joker, funkiest rock machine you've ever seen. | By Dave Hunter
›Leap Forward, Step Back
The Strat in Transition
Leo Fender knew the survival of his company hinged on besting the Telecaster. And from the moment it was introduced in '54, his design hit the mark with its body carves, new pickups, and cutting-edge vibrato. | By George Gruhn and Staff
›Cliff Gallup
Crazy Fingers
At Owen Bradley Film & Recording Studios, wannabe stars cut vocal tracks with professional help from the studio's crack team of session players. But when Cliff Gallup rolled in to back Gene Vincent, it was the A-listers who stepped aside. | By Michael Dregni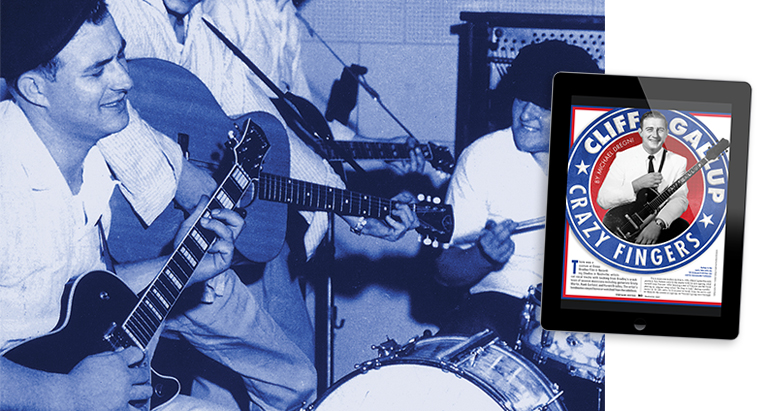 ›Ritchie Blackmore
Machine Head at 45: Tone Secrets of Deep Purple's Masterwork
We revisit the amazing guitar tones of the global smash album that put Purp at the top of the hard-rock heap and introduced us to the accidental classic "Smoke on the Water," with its monster riff created by the band's notorious guitarist-in-chief. | By Pete Prown
›Warren Haynes
Gov't Revolution
Gov't Mule has spent more than two decades mining Southern blues and rock while pushing boundaries and taking risks. Haynes is the band's guiding light – his finesse and fluent fretboard vocabulary helping pack venues around the world. But the band's latest album reminds us he's also a crafty songsmith and passionate vocalist. | By Oscar Jordan
›Andy Summers
Creating Light From Dark
Fans know to expect surprises when this hero offers new music, and that holds true with his latest solo effort, Triboluminescence. Its title is a metaphor for any creative act, and its contents shows how one of the most influential guitarists in modern pop is still trying new approaches. | By Greg Prato
FIRST FRET
News and Notes
Harp Guitarists Gather; Builders Meet in Woodstock; Team Josie '17 Winners
Steve Stevens
Atomic Idol
Ask Zac
Rodney Crowell
Same Roots, Different Branches
Bettie Serveert
Go Dutch!
Luis Carlos Maldonado
Have SG, Will Travel
Vic Juris
The Core of Big Apple Jazz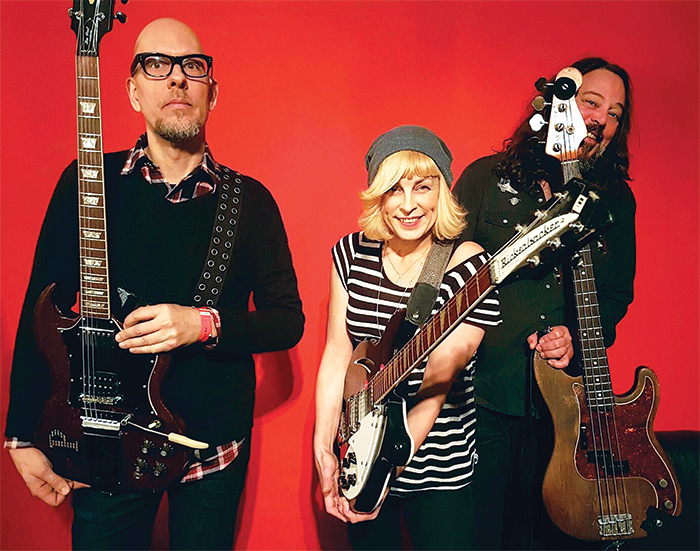 DEPARTMENTS
Vintage Guitar Price Guide
Order the 2017 VG Price Guide AND get the bonus digital edition FREE! The digital edition access code will be delivered with your print edition.
Upcoming Events
Vintage Guitar Classified Ads
Tom Teaches the Blues! Watch Video Lessons
Builder Showcase
Dealer Showcase
Readers Gallery
COLUMNS
The (Way) Back Beat
Guitars to Dyer For | By Peter S. Kohman
Fretprints
Allan Holdsworth | By Wolf Marshall
Q&A With George Gruhn
Dan's Guitar Rx
Rattle Trap | By Dan Erlewine
Shop of Hard Knocks
Pins and Polish | By Will Kelly
REVIEWS

The VG Hit List
Chuck Berry, Taj Mahal and Keb Mo, Brad Paisley, Jason Isbell, Thurston Moore, Them Vibes, Chris Stapleton, North Mississippi All-Stars, Steve Earle, ELP, Andy Summers, more!
VG Approved Gear
Fire-Eye Red-Eye Twin, MXR Dyna Comp Mini, Stomp Under Foot Ram's Head, Swart Atomic Jr., BGF Chambered Electric, Jensen Tornado Stealth, Eastwood SD-40 Hound Dog/Classic AC, National Pioneer RP1, Teye Master Series Knights Templar, TWA Hot Sake/Dynamorph
Gearin' Up!
The latest cool new stuff! To be included in Gearing' Up, contact us at vguitar@vintageguitar.com.

FROM READERS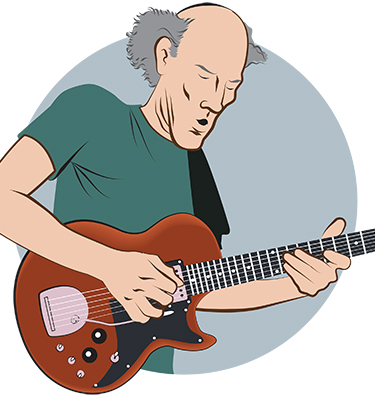 › Reader Mail
Send letters to vguitar@vintageguitar.com or mail to: Vintage Guitar, Inc. Attn: Reader Mail, PO Box 7301, Bismarck ND 58507.
› Readers Gallery
Check out the current issue Readers Gallery or VG's Online Readers Gallery
Send your photos to: vguitar@VintageGuitar.com or mail to: Vintage Guitar, Inc. Attn: Readers Gallery, P.O. Box 7301, Bismarck, ND 58507.
Readers submit photos with the understanding that they may be used in any VG, Inc. project. Due to the volume of photos we receive, we are unable to return them, please do not send us your only print.
3 WAYS TO GET YOUR VG FIX!
1. Print › › Receive the print edition by subscribing now. Order the current issue and back issues in the VG Shop.
2. App › › Download the FREE "Vintage Guitar magazine" app at the Apple app Store or Google play. Subscribe to Vintage Guitar through the app or Digital Subscription Service for access to a downloadable version of VG.
3. Browser › › Read for FREE in a web browser (Chrome, Firefox, Safari, etc.). The browser edition works on most computers or hand-held devices.