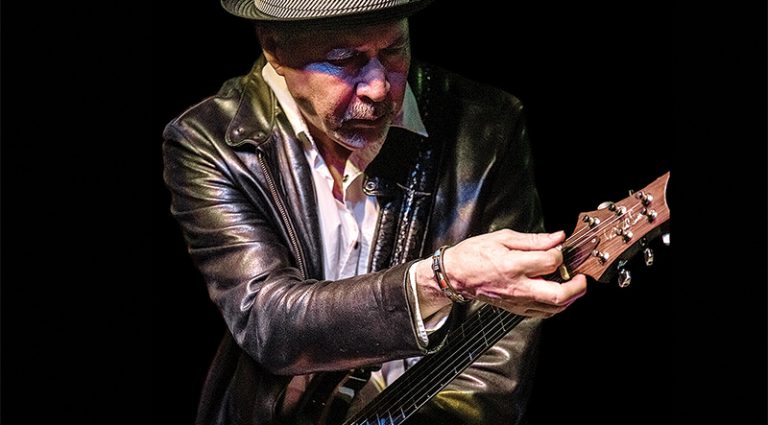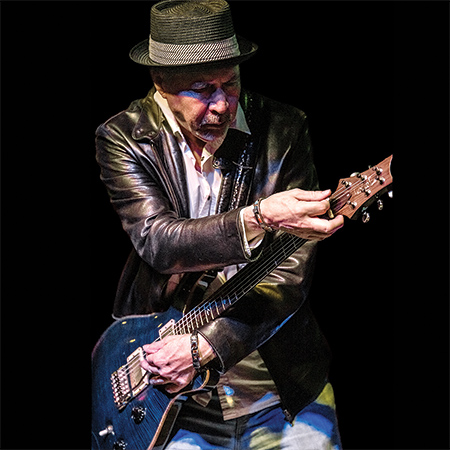 Texas-born guitarist/vocalist Van Wilks' first new album in a decade, 21st Century Blues, is full of loud Texas tones.
Born in Galveston, he grew up in Lubbock and Brownwood, "…and I'm still growing up in Austin!" he laughed.
In 1964, Wilks' father and uncle bought him a Tulio guitar and Alamo amplifier (with a Jensen alnico speaker) from a Lubbock pawn shop. Later acquisitions included a Fender Mustang, a Gretsch Tennessean ("because it was close to George Harrison's Country Gentleman"), Fender Princeton, and a '66 Bandmaster as well as a Kustom tuck-and-roll amp with two 15″ speakers. His ultimate guitar was acquired more than 45 years ago.
"In early '69, I got dad to stop at Strait Music in Austin," he recalled. "Somehow, we walked out with a black Gibson Les Paul Custom – $500! I didn't know what a Fretless Wonder was at the time, but I quickly found out! 'Mona' is still my main piece. She's a bit road-worn but I'm proud to say every mark on her was made by me."
He also has a '57 Fender "Mary Kaye" Stratocaster, a PRS Custom 24, '67 Gibson ES-335, a Collings City Limits, and a Scrotchtone Lurktamer built by Jim Hamilton with a lipstick-tube pickup and given to Wilks by Billy Gibbons in '79. He uses vintage amps and effects.
"I began playing Austin in 1971," he recounted. "Tommy Shannon and I formed a band called Fools, which toured all over the country before he joined Stevie Vaughan."
Several years ago, Wilks played onstage with ZZ Top and keyboard player Mike Flanagan at the Montreux Jazz Festival; the performance appears on ZZ's Live at Montreux DVD.
"It was the first time ZZ ever played as a 'little five-piece band from Texas!'" he laughed.
21st Century Blues includes "Drive By Lover," co-written by Wilks and Gibbons, and "There's a Sin in There Somewhere," with its ancient-sounding intro that features a '29 National Duolian tuned to an Open G and capo'ed on the fourth fret. The electric rave-up on the song is Wilks' Les Paul capo'ed on the second fret, running through a '64 blackface Fender Super Reverb and a '71 Marshall 50-watt head with a model 1959 Marshall cabinet.
Two other Austin musicians appear.
"My longtime friend, Christopher Cross (VG, October '11) wrote 'She Makes Me Crazy' for me and did all the rhythm-guitar parts at his studio," Wilks said. "Then I added a heavy rhythm and recruited Malford Milligan to join on the vocals. The PRS Custom 24 is exclusive to this song and has a major role in the defining sound of this record. The vibrato system is far and away the smoothest I've ever felt."
"Midnight Crossing" is an ethereal instrumental with spoken-word Spanish, a Danelectro baritone, the PRS, and eBow.
Wilks plans to tour Europe and hopefully, the U.S.– "…the same as the last many years! Just pick up that guitar and play and keep searching for that elusive tone! I've got a guitar if you've got a stage!"
---
This article originally appeared in VGJuly 2016 issue. All copyrights are by the author and Vintage Guitar magazine. Unauthorized replication or use is strictly prohibited.
---