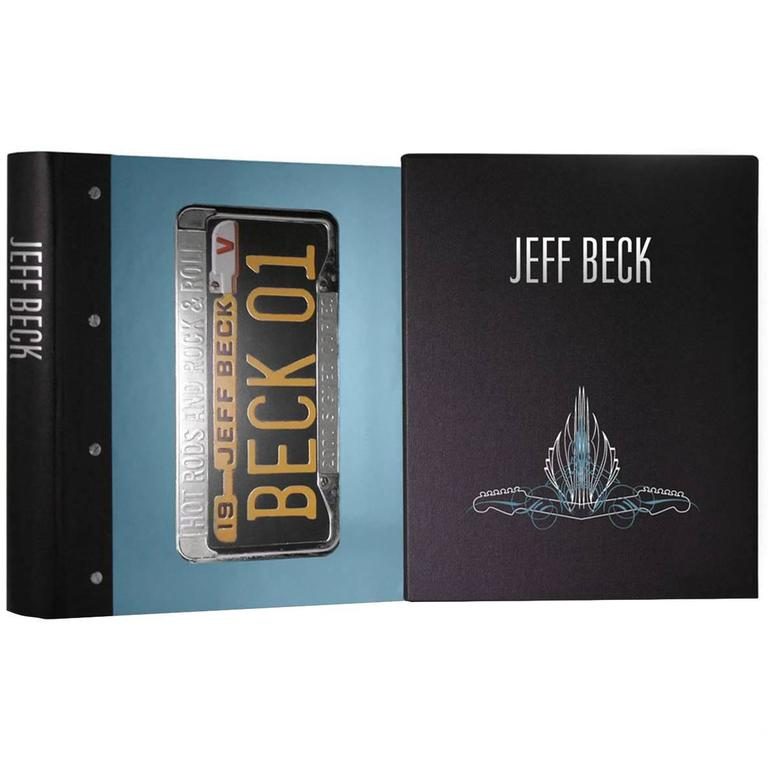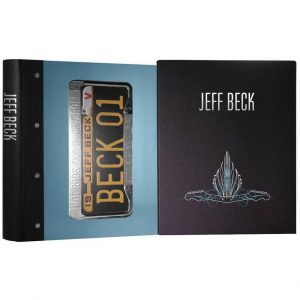 Jeff Beck's high-end coffeetable book and autobiography is a tour along the many tributaries of rock and roll. It's also about his passion for vintage hot rods, guitars, and music spanning more than 50 years.
Thriving within a construct where musicians must conform to stifling compartmentalization, Beck has bucked the system and achieved success as a forward-thinking chameleon. He's the greatest living guitarist of his generation, and the only guitarist of his age who continues to evolve stylistically and artistically.
These 292 pages of glorious photography and concise text leap-frog non-chronologically through Beck's past, moving from his earliest days to recollections from his 2010 tour with Eric Clapton, and press photography for Loud Hailer. Beginning with a foreword by John McLaughlin, Beck cruises through rock history courtesy of photographers Neil Zlozower, Robert Knight, Michael Zagaris, Baron Wolman, Michael Putland, Barrie Wentzell, Gered Mankowitz, and Bob Gruen.
Family photos are augmented by personal letters from Les Paul, Charles Mingus, and B.B. King, as well as tales of stolen guitars and near-death experiences. You won't find any salacious tidbits, sexual exploits, or drug-fueled shenanigans. Beck delicately touches upon his relationships in a mostly positive manner, but offers insight into his dealings with Rod Stewart, Clapton, and Jimmy Page. Also discussed is his decision not to join the Rolling Stones to pursue fusion, and the influence of Billy Cobham's Spectrum.
His love of blues, Cliff Gallup, and hot-rod construction is examined along with vivid photographs of the cars and guitars used throughout his career. This includes his '54 ox-blood Les Paul used on Blow By Blow and his yellow American Graffiti coupe replica. Jimi Hendrix, Scotty Moore, and Tina Turner are discussed, along with the musicians who informed his musical vision. Jan Hammer, George Martin, Max Middleton, and Graham Central Station are mentioned. Memories of the ARMS Charity Concerts are brought to life, as well as his induction into the Rock and Roll Hall of Fame.
BECK01 is published in a limited run of 2,000 copies. The first 350 are a Deluxe Edition signed by Beck with a collector's print and packaging.
Self-deprecating, instinctual, and idiosyncratic, Beck's self-compiled and self-researched book reads like his music – uncontrived, honest, and of the moment.
This article originally appeared in VG's May '17 issue. All copyrights are by the author and Vintage Guitar magazine. Unauthorized replication or use is strictly prohibited.